What's New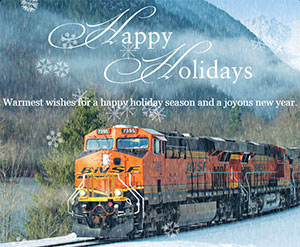 BNSF Railway wishes you a happy holiday season and fantastic New Year! Enjoy this animated e-card. More...
BNSF's record $6 billion capital expenditures in 2015 are a direct reflection of our pledge to meet our customers' ever-growing freight shipment demands. More...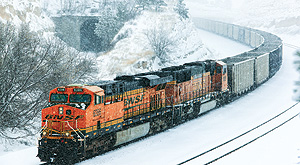 BNSF will go into the 2014-2015 winter season better prepared than ever before. More...
BNSF Railway Foundation sponsors 2nd annual event to promote wellness. More...
That's the conservative estimate of an economic study commissioned by the Washington Council on International Trade and BNSF. More...