BNSF to Launch Enhanced Security for Customer Portal on October 14
As part of our ongoing commitment to improve your online experience and to ensure your online interactions remain safe and secure, BNSF will be upgrading the login security procedures for the BNSF Customer Portal on Saturday, October 14.

There is a one-time setup where you will be prompted to identify as "Customer/Supplier" and then to set three security questions which will allow for self-service management of password resets (preview screens below).

This upgrade will also leverage industry best practices regarding securely accessing your information, and while your current user name and password will not change initially, we will be phasing in the following enhancements over the next 6 months:

Mandatory password change every 6 months
Minimum password length will be 8 characters
Password must contain a combination of both letters and numbers

If you have any questions, please contact BNSF support at eBizHelp@BNSF.com or at 888-428-2673, then dial option 4, 1.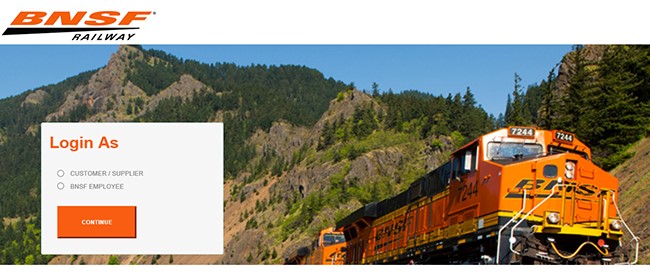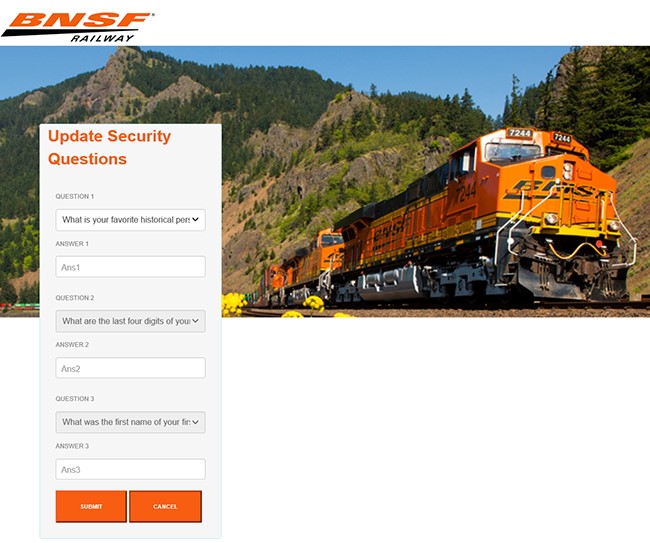 We take our customers' security and the protection of their information seriously. As always, we thank you for your business and the trust you place in BNSF.