UPDATE: Service Restored in Southwest Missouri
BNSF service on our primary route between Tulsa, Oklahoma and Springfield, Missouri (Cherokee Subdivision) was restored yesterday evening. As we reported, heavy rains and flash flooding earlier this week caused multiple track washouts in the region.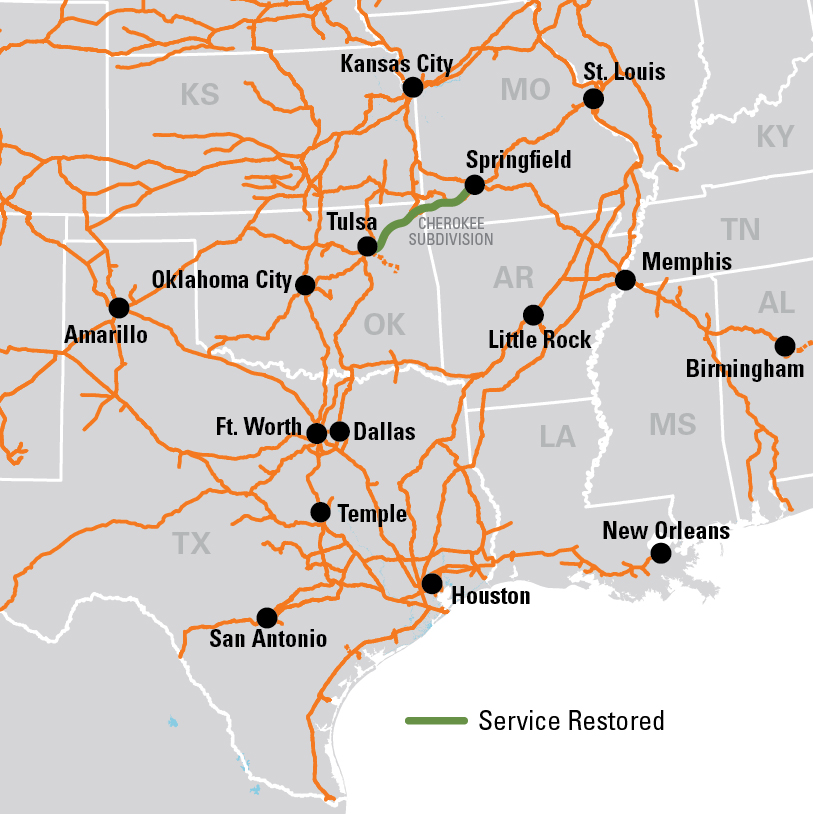 Some traffic was re-routed, while several trains that have been holding due to this outage will move through the reopened route today. Affected customers may continue to experience delays on shipments designated to move through this area until operations have fully normalized.
If you have questions regarding a shipment(s), please utilize the Message Us feature on the BNSF Customer Portal (must be registered/logged in to access) or contact BNSF Customer Support at 1-888-428-2673.
Flash flood watches are currently in effect across much of Louisiana as well as parts of Arkansas and east Texas. With additional rainfall expected during the next 24-36 hours, BNSF operating teams are closely monitoring conditions for any potential service impacts.