UPDATE: Widespread Flooding Impacting BNSF Operations in Midwest
Continued Progress in Service Restoration Efforts
BNSF teams are making progress as they work to restore service in portions of Iowa, Nebraska and Missouri impacted by the record flooding. Water levels in many locations continue to recede, and we expect to have service restored on a key portion of our Creston Subdivision across the Missouri River as well as our St. Joseph Subdivision, which runs between Lincoln, Nebraska and Kansas City, this weekend.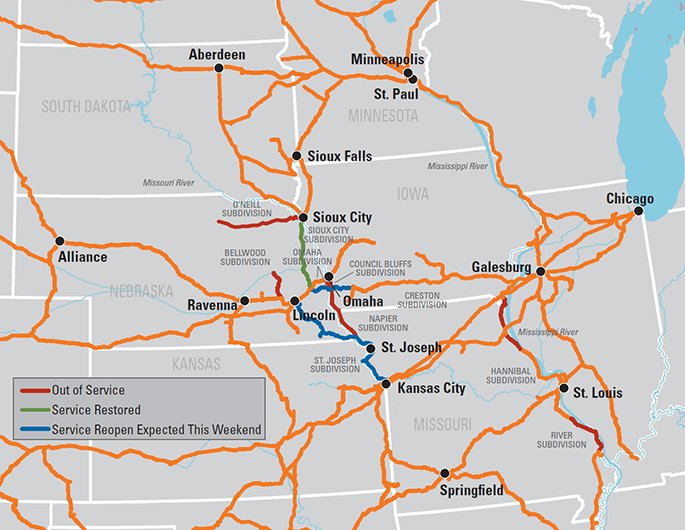 At Pacific Junction, at the intersection of our Napier and Creston Subdivisions south of Omaha, crews have been pumping off more than 16 million gallons of water per day, which will double to 32 million gallons today. Ballast replenishment and track repairs have been proceeding as quickly as possible in those locations where flood waters have receded. Crews are also working to restore damaged switches as well as rail crossings in some of the hardest hit areas.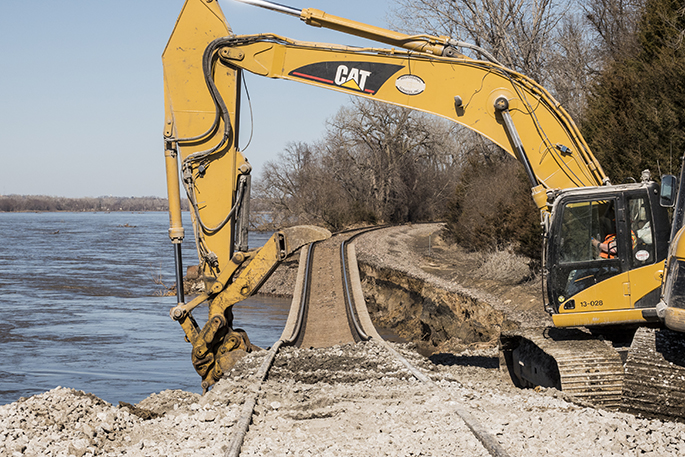 Track repair work along Platte River near Louisville, Neb. – March 22, 2019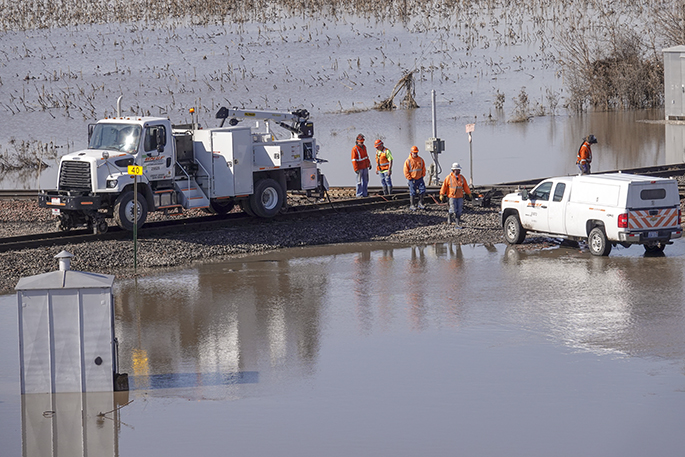 Crews repair flood damage at a rail crossing in Plattsmouth, Neb. – March 22, 2019
Some locations in the area, however, will require more extensive repair work, including bridge reconstruction, before restoration of service is possible. BNSF is also monitoring a storm system that will move through the central Plains later this week, with some significant additional rainfall possible. Any severe weather may worsen current flooding issues.
We continue to utilize re-route options where possible to move traffic through the area. Impacted customers tracing their freight may notice nonstandard routings, locations and interchanges as well as extended transit times.
For more information on BNSF flood recovery efforts, including the latest service outages map and list of embargoed destinations in the region, please visit our flood recovery webpage: www.bnsf.com/floodrecovery.
As always, if you have questions about your shipment(s), please contact BNSF Customer Support at 1-888-428-2673.
We appreciate your continued patience and will continue to provide additional updates.