BNSF Responds to Growing Intermodal Demand in Memphis Region
In an effort to meet increased Intermodal demand in the greater Memphis region and unlock capacity, BNSF Railway has re-opened its Harvard Intermodal Facility located in Marion, Arkansas. Effective immediately, all International intermodal shipments originating at the Port of Long Beach's Pier T Terminal will now terminate at BNSF's Harvard Intermodal Facility. Additional origination locations and train starts are currently being evaluated. Harvard Intermodal Hub location details, hours of operation and driving directions are listed below:
Harvard Intermodal Facility Address:
5650 State Hwy 77
Marion, AR 72364
Planned Hours of Operation:
Monday – Friday: 7:00 a.m. to 6:00 p.m.
Saturday: 7:00 a.m. to 2:00 p.m.
Sunday: Closed
This facility is located 27 miles northwest of BNSF's Memphis Intermodal Hub. Drivers will need to exit I-55 at James Mill Road and proceed east until they reach HWY 77 (where they will then need to turn south.) The Harvard Intermodal Facility is on the left.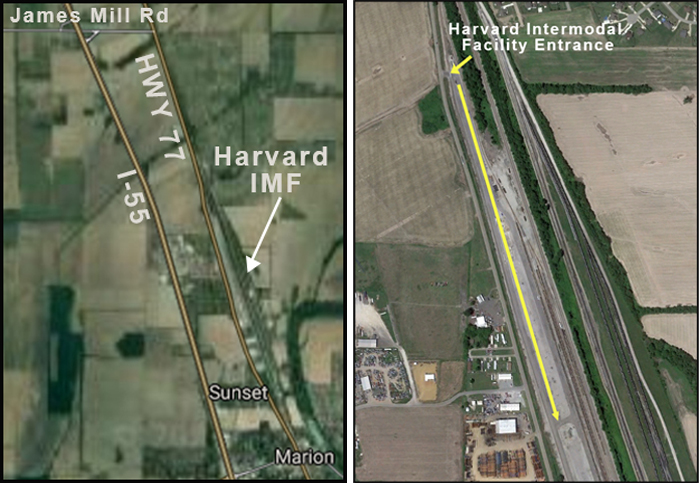 If you have questions regarding a shipment(s), please utilize the Message Us feature on the BNSF Customer Portal (must be registered/logged in to access) or contact BNSF Customer Support at 1-888-428-2673. We also encourage drivers to download and use the BNSF RailPASS mobile application to receive real-time notifications, instructions and inventory updates. Future announcements regarding Memphis shipments will be communicated via RailPASS.
As always, we thank you for your business and appreciate the opportunity to serve as your transportation service provider.