BNSF to Introduce Direct Intermodal Service Linking Pacific Southwest and the Ohio Valley Region
BNSF Railway is expanding its intermodal service offerings by introducing direct-rail intermodal service connecting Los Angeles with the Ohio Valley region. The new service will provide access to some of the fastest growing industrial and consumer markets in and around northwest Ohio including Toledo, Columbus, Detroit, Louisville and Pittsburgh. This new domestic and international intermodal container-only service between Los Angeles and North Baltimore in northwest Ohio will initially be offered five days a week for both eastbound and westbound freight transit.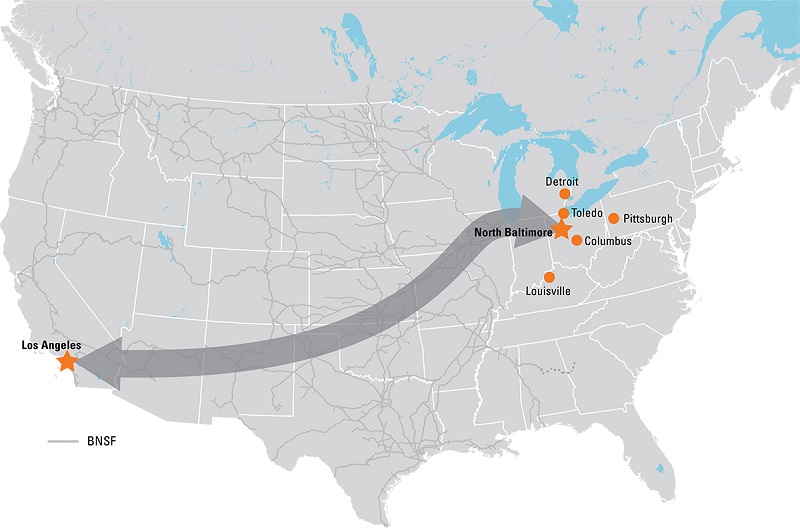 With an anticipated start date of October 29, the new direct service will be modeled like BNSF's existing service connecting California and Atlanta. The new service offering supports greater supply chain efficiency and is made possible as a result of BNSF's continued focus on expanding network capacity and service capabilities for our customers.

To learn more, please contact your BNSF marketing representative.