Coal Network Update for Friday, August 28, 2020
OPERATIONAL PERFORMANCE
BNSF operating teams are generating improved performance and building on the positive momentum going into the current week. Car velocity increased by more than three percent and is running more than five percent higher than the average level reported for July. Our local service compliance measure, which exceeds 93 percent this week, reflects more efficient handling of carload freight.
Total volume increased by nearly four percent and was the highest weekly level moved by the railroad since the end of January. We remain focused on utilizing and aligning our resources as effectively as possible with changing freight demands.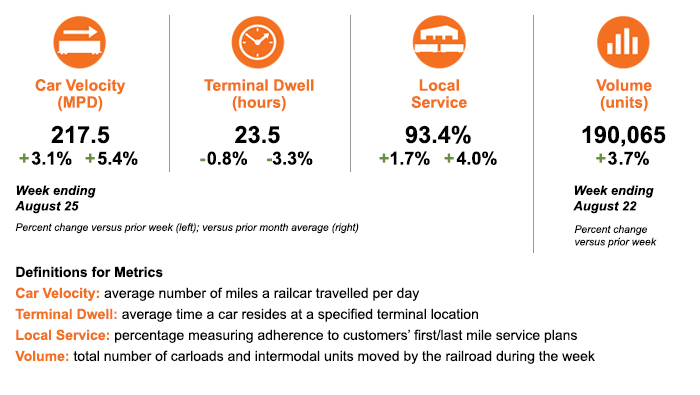 HURRICANE LAURA RECOVERY EFFORTS
As the remnants of Hurricane Laura move toward the East Coast, BNSF crews have been inspecting track and infrastructure impacted from the storm. Much of the main line running between Beaumont, Texas and Iowa Junction in Louisiana is out of service as downed trees and power lines are in the process of being cleared. The most significant damage has been reported in Lake Charles, Louisiana with estimates for reopening in that area still being determined.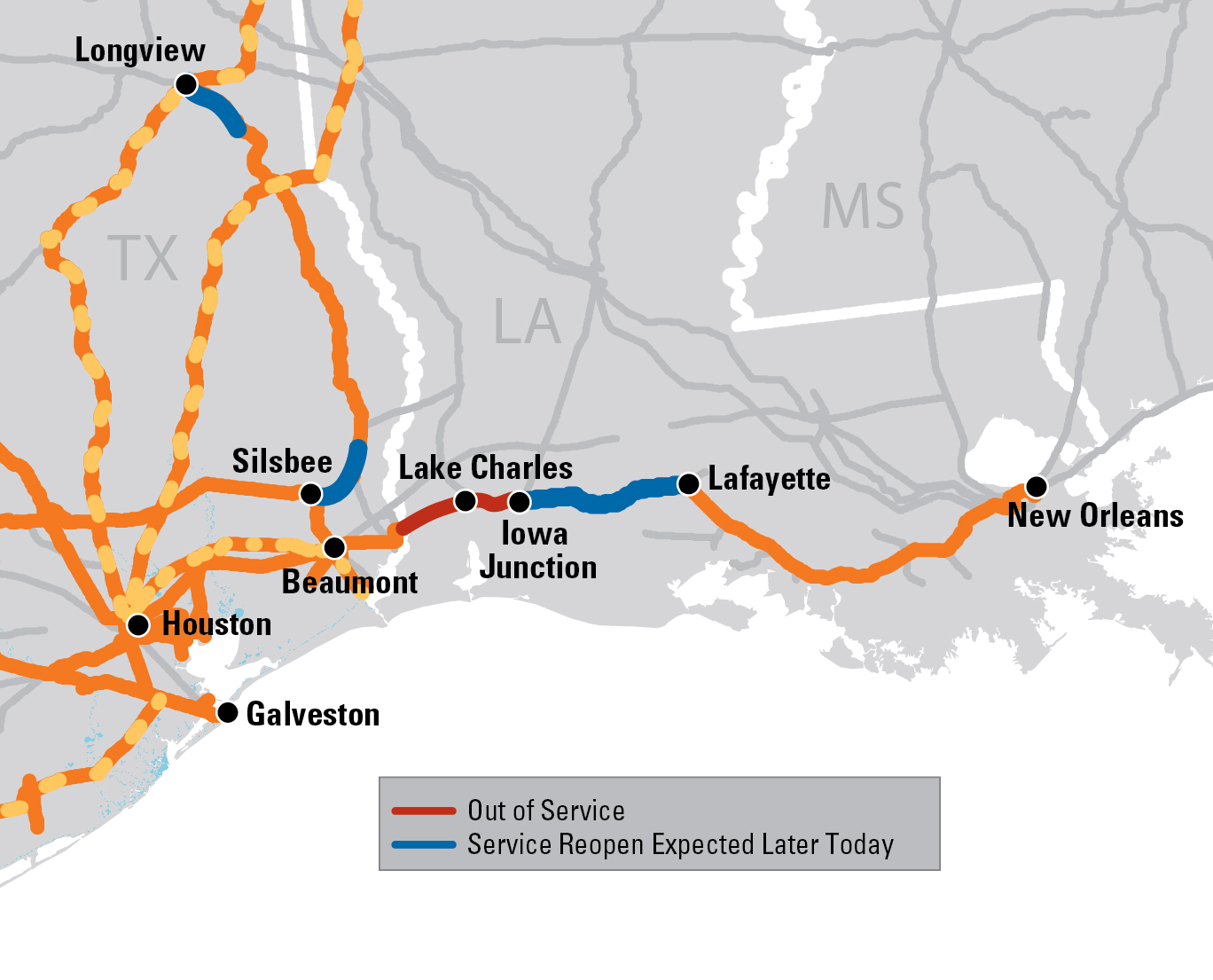 Several other areas in the region, as highlighted, are expected to return to service later today. BNSF facilities around Houston and Galveston are open and operating as normal.
Traffic designated to move to/from the affected areas will continue to be held and re-routed through alternate gateways as needed. Impacted customers in the region can utilize our online form to report information on a facility that has experienced damage and/or where service is suspended. For those affected, please contact your BNSF representative or BNSF Customer Support at 888-428-2673 with any questions.

LABOR DAY OPERATING PLAN
BNSF will continue to run coal trains, both loaded and empty, according to normal schedules throughout the Labor Day holiday weekend.

SERVICE EXPECTATIONS FOR THE WEEK AHEAD
Favorable operating conditions are expected across much of the network during the upcoming week. With more dry weather in the forecast for the interior West, along with stronger winds in the Pacific Northwest this weekend, we continue to monitor the risk for wildfires in some locations. BNSF teams are prepared to respond quickly if any main lines are threatened.