Coal Network Update for Friday, June 19, 2020
Operational Performance
BNSF service performance remains solid while down from the very strong levels generated in May. During the past week, operating teams responded to some disruptions associated with frequent severe weather events in the central core of the BNSF network. We experienced a washout last night on our main line between Lincoln, Neb. and Kansas City, approximately 15 miles southeast of Lincoln. Several trains experienced delays due to the track outage, with some trains re-routed. Restoration work was completed this morning and the route has returned to service.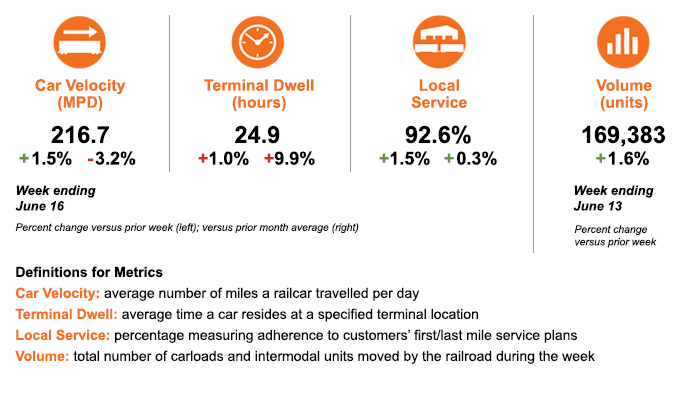 As the country continues to reopen and overall economic conditions improve, freight shipping needs in some business segments, particularly consumer goods, have increased in recent weeks. BNSF operating teams remain focused on matching resources, including locomotives and personnel, as efficiently as possible with train flows on the network.
Service Expectations for the Week Ahead
Favorable operating conditions are expected across much of the network during the upcoming week.
Track maintenance activity continues in multiple locations across the network. With scheduled daily work windows, our operating teams are ensuring that train operations are as efficient as possible between these windows and minimize any associated delays.