Derailment Impacting Operations Through New Mexico
BNSF experienced a derailment last night at La Lande, New Mexico, approximately 50 miles west of Clovis. As this incident occurred on the Southern Transcon, our primary route between Southern California and the Midwest, rail operations have been significantly impacted. Both main line tracks at this location are currently out of service.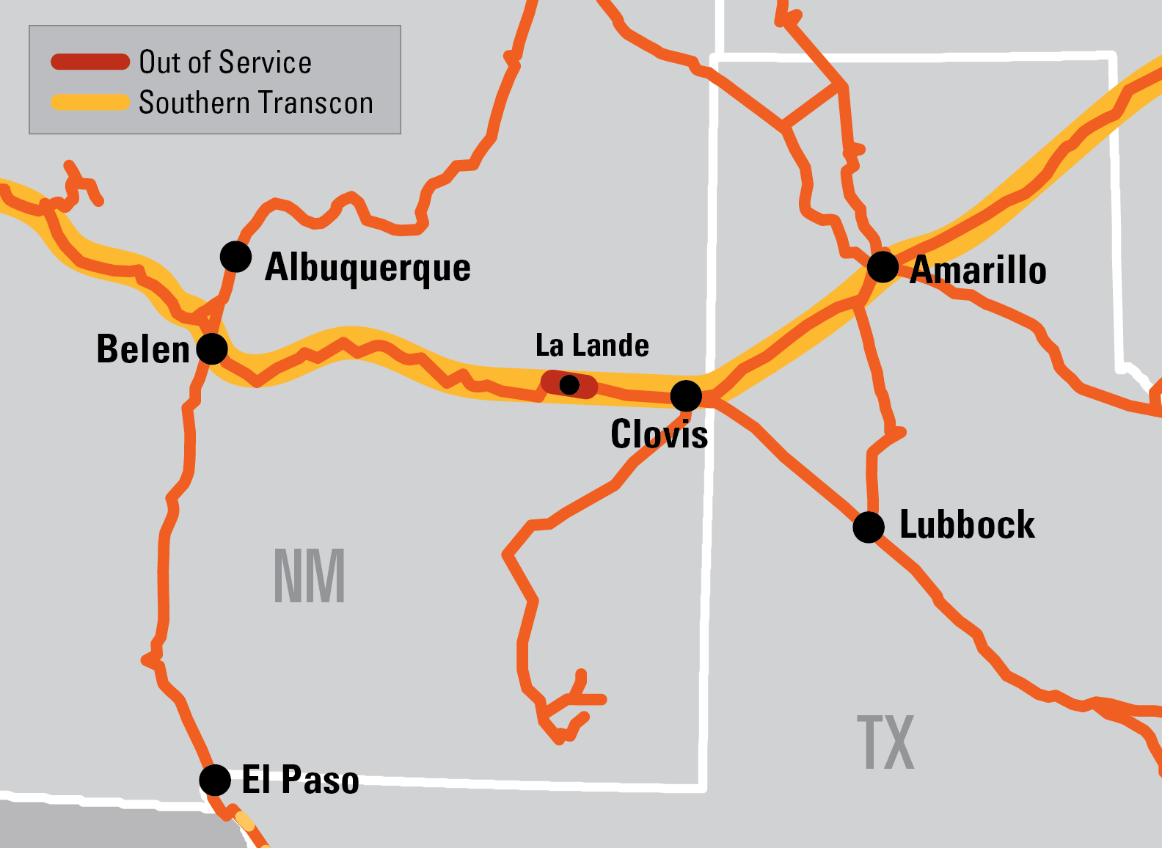 Engineering teams and equipment are at the scene and track restoration efforts remain ongoing. The first main track is expected to reopen as soon as late tonight while the second main line is currently estimated to return to service tomorrow evening.
With the high volume of traffic to/from California, as well as to/from the Phoenix area, customers with shipments designated to move through this corridor should expect delays until operations through the area have normalized.
If you have questions regarding a shipment(s), please utilize the Message Us feature on the BNSF Customer Portal (must be registered/logged in to access) or contact BNSF Customer Support at 1-888-428-2673.
We will continue to provide impacted customers with further updates.