ALL ABOARD! BNSF expresses gratitude to first responders
Most people may not realize that BNSF works hand in hand with first responders, including police officers and firefighters, to keep communities across our rail network safe. As a way to say thank you, BNSF provides special train trips for first responders and their families in cities across our network every year.
The First Responder Express, which BNSF began in 2015, made a recent stop in Houston and welcomed police officers, firefighters, paramedics and their families to board restored vintage railcars for a tour along our network.

"When someone like BNSF steps up and does an entire day dedicated to first responders it absolutely makes our year," said Joe Grimaldi, president, Houston Police Officers' Union. "Community partnerships are everything to us. It's just the smallest gesture from a citizen, such as thanking us for our service, that can make our day."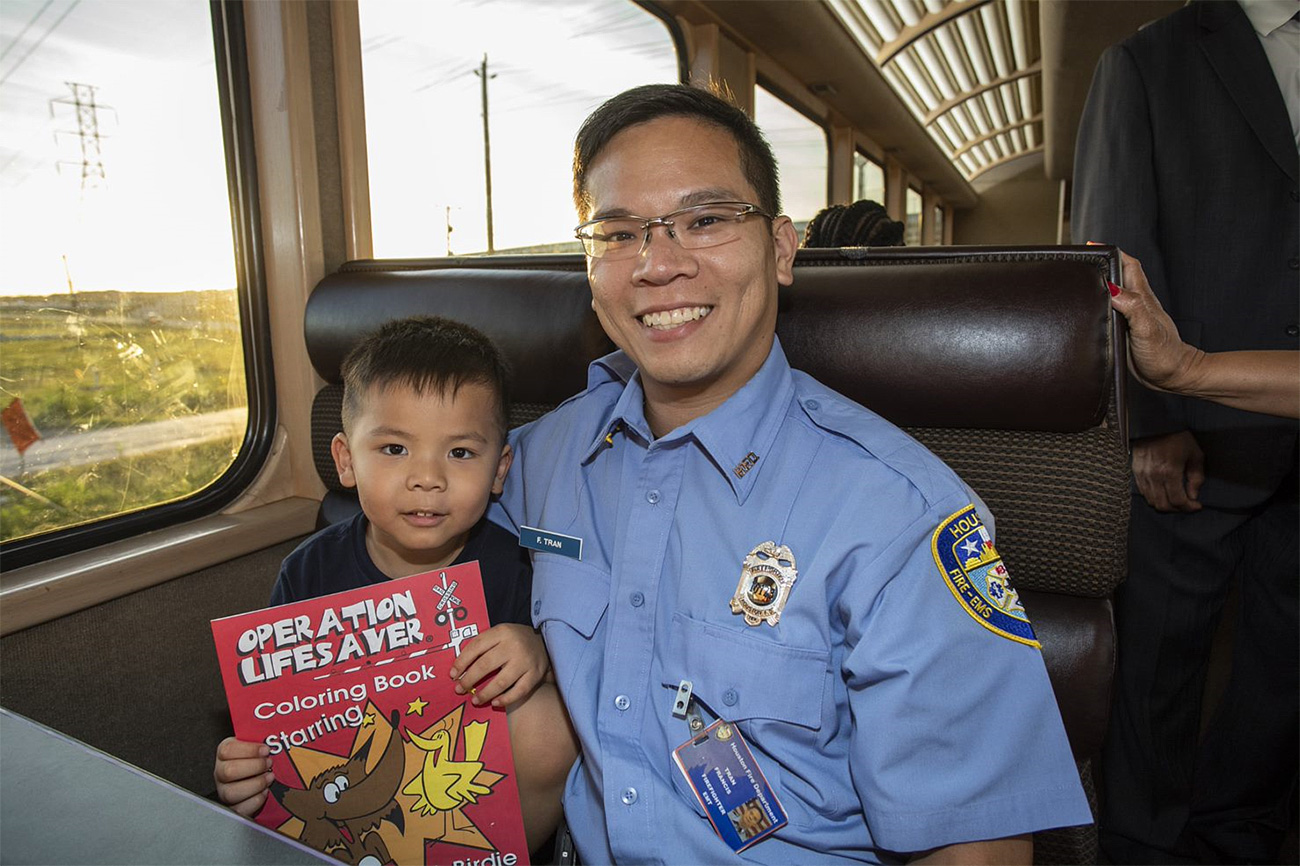 BNSF values involvement in local communities and fostering strong community partnership. As an example, when Houston was hit hard by Hurricane Harvey last year, we worked with local first responders to help rescue residents from flooded homes and helped move historical artifacts to higher ground.
"We have our own police force as well as emergency responders trained to handle all sorts of incidents, but having good working relationships with local first responders is key to the operations of a safe railroad and a strong community," said Andrew Johnsen, assistant vice president, Community Affairs. "We host the First Responder Express to recognize them for their commitment to the communities they serve and where we operate."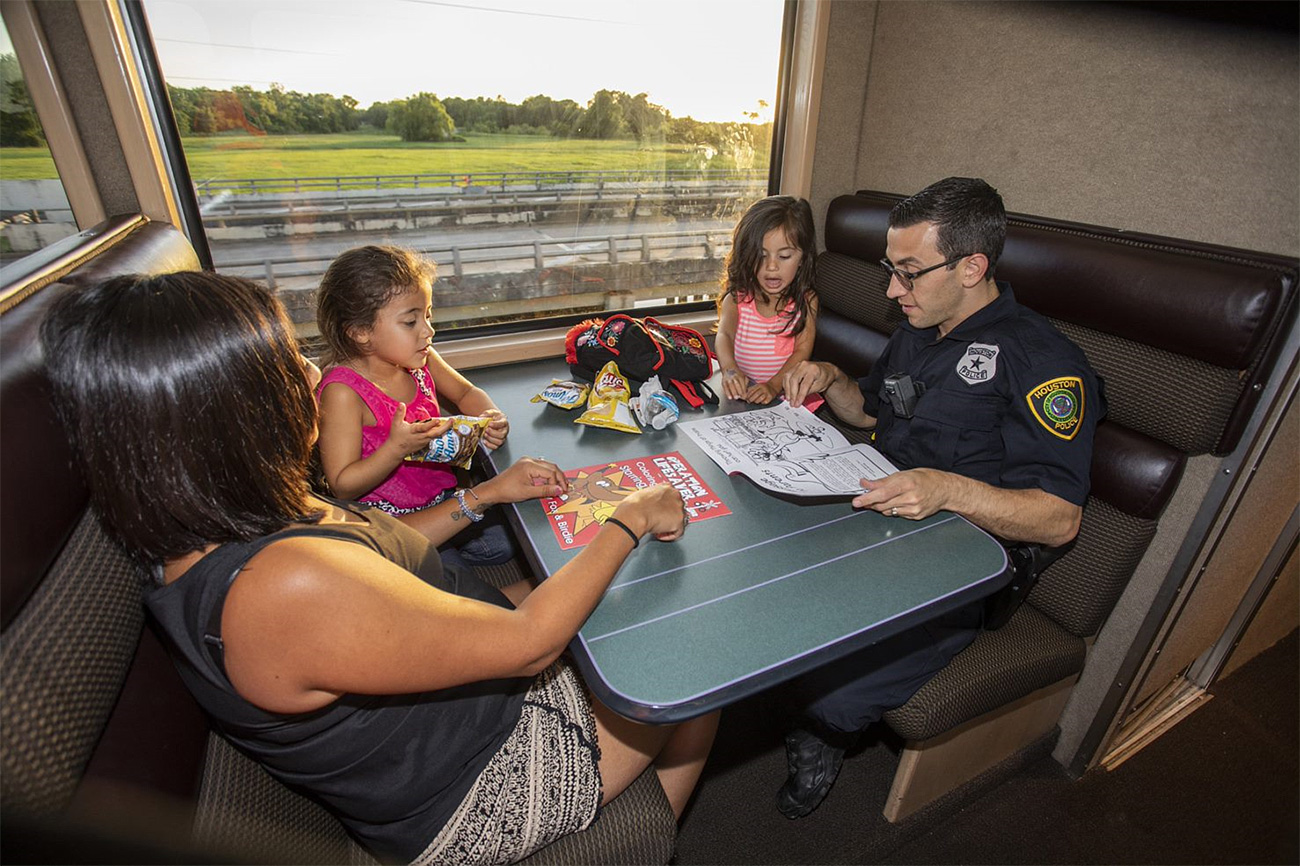 Since its inception, the First Responder Express has traveled to more than 15 cities and through 11 states. In addition, the BNSF Railway Foundation also awards the participating organizations with a grant to further their community efforts.
"We recognize that the success of BNSF depends on the cooperation of the communities we operate in," said Johnsen. "So we want the public to know we feel as though this is our community too."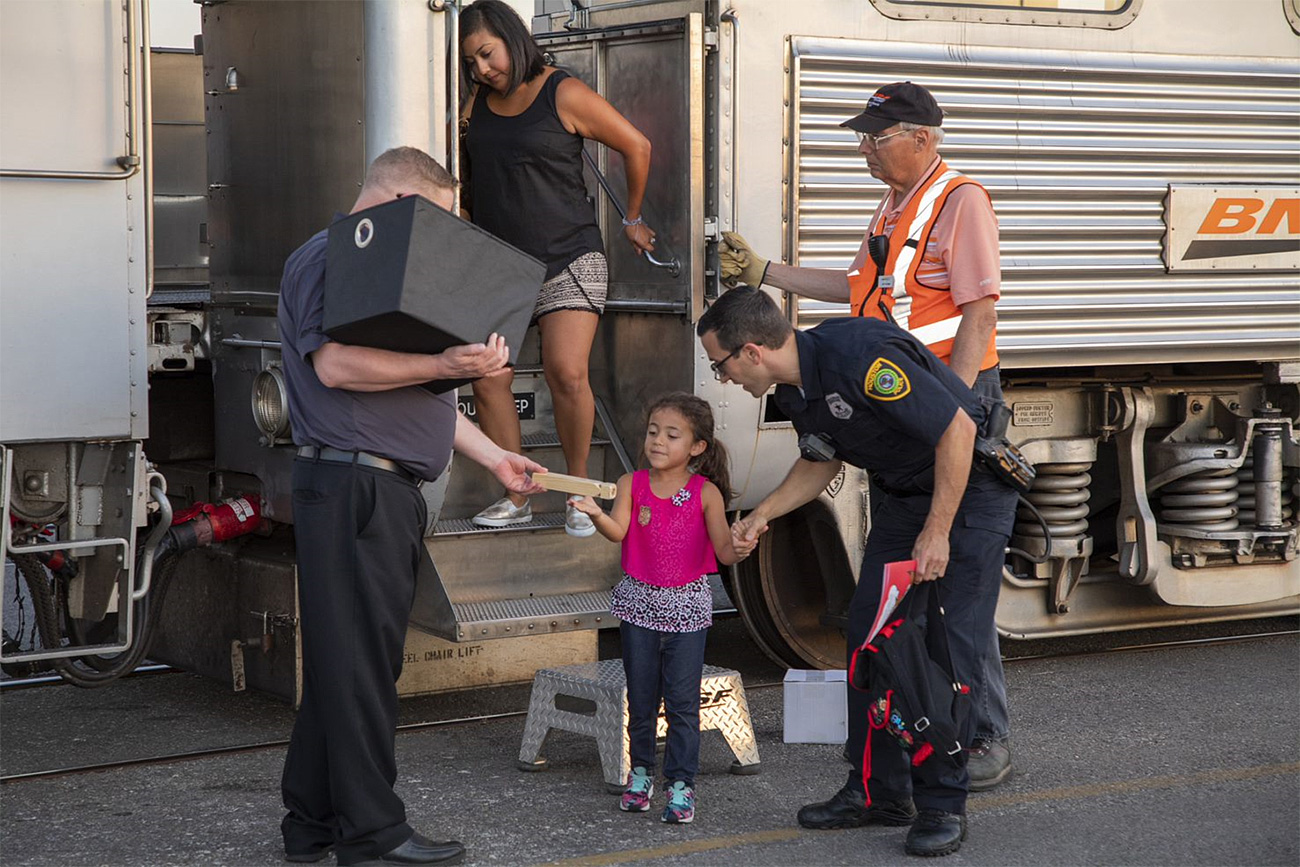 Did you know?
We have our own police department, known as Resource Protection. Railroad police are provided police authority from state and local governments and are authorized interstate authority by the federal government. BNSF police analyze statistical data to discover crime trends, use K-9 units and proactive uniformed patrol to combat trespassing and cargo thefts, and actively participate with outside police agencies to investigate crimes committed on railroad property.