Engineer of the Year: John Cech views honor as an award for BNSF's Engineering team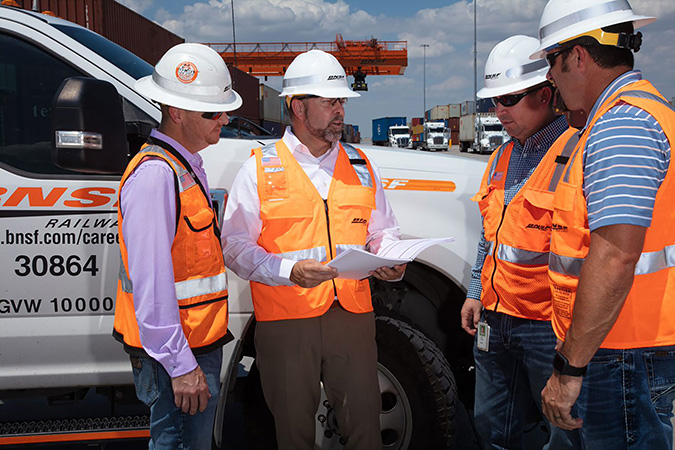 BNSF's Vice President of Engineering John Cech was named the 2022 Engineer of the Year by Railway Track & Structures (RT&S) magazine. He was honored to accept the award on behalf of our 9,300-member Engineering team, which is responsible for building and maintaining our track, bridges and tunnels, as well as our network control and signals systems.
"I have an incredible team of people," Cech said. "This is really an award that recognizes the work of the entire BNSF Engineering team. We have a great team that strives to be leaders in technology, innovation, service and safety."
Cech has worked for BNSF for 28 years. In 1994, after he graduated from the University of Illinois Urbana-Champaign with a degree in civil engineering, he began his railroad journey as a management trainee. He credits the program for teaching him the importance of leadership and building relationships.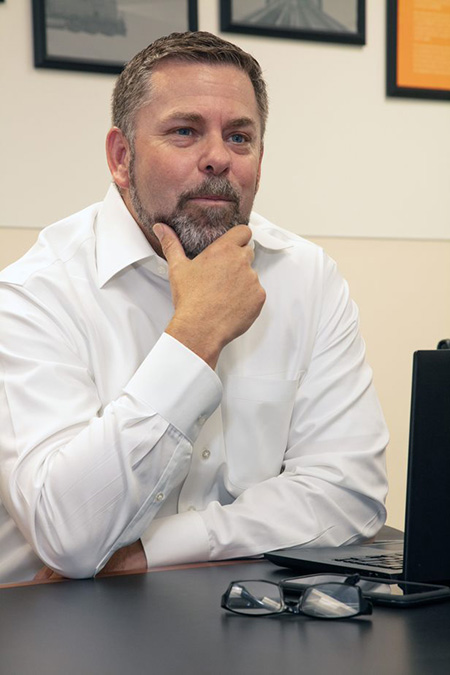 "I learned so much about leadership during my management trainee program. I shadowed several engineers and supervisors, so I got to see a lot of different leadership styles," Cech said. "It helped me learn the technical side of how things operate, but more importantly how leaders lead."
Cech began his first supervisory role as assistant roadmaster in Flagstaff, Arizona. Over the years he moved around the country, also living, and working in New Mexico, Nebraska, Minnesota, and Texas. He found development opportunities in each new place he moved. Cech said his range of experiences in multiple locations gave him empathy and understanding for what BNSF employees do on a day-to-day basis to keep the railroad running. In 2018, he started his current position in Fort Worth, Texas.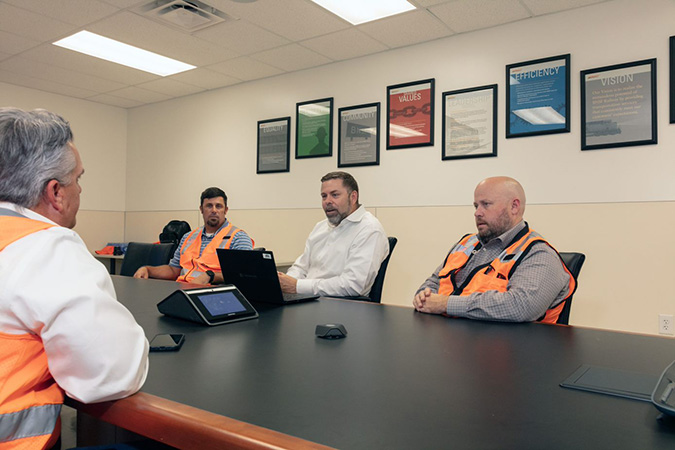 "Moving to different positions in different geographies across the system helped me understand what our BNSF employees are capable of. When we make decisions here in Fort Worth, knowing that we have such talented and capable professionals at all levels of our organization makes it easier," Cech said. "I know I can really rely on our employees, and that is a great feeling."
Cech values the friendships and relationships he's made over the years. "The railroad becomes your family, so to speak. You spend a lot of time on the railroad, you go through significant challenges together, and you really get to know people and what they're all about," Cech said. "I can't really even put into words the importance of the relationships and friendships I've built. It has meant a lot to me."
One of the most important aspects of his job is safety. Of all the projects and programs Cech and the Engineering team have worked on, he's most proud of their continued safety progress.
"I'm very proud of all that Engineering has been able to do to make us one of the safest Class I railroads," Cech said. "It is truly a team effort. It is our goal that the people who work hard for us go home safely every single day."
Cech is looking forward to continuing to work on projects that expand and enhance BNSF's infrastructure, enabling the company to grow with our customers and meet their expectations. He plans to continue to focus on safety while setting the stage for the railroad's growth and supporting its never-ending quest to be the best company it can be.