BNSF's K-9 Faust: A loyal servant's legacy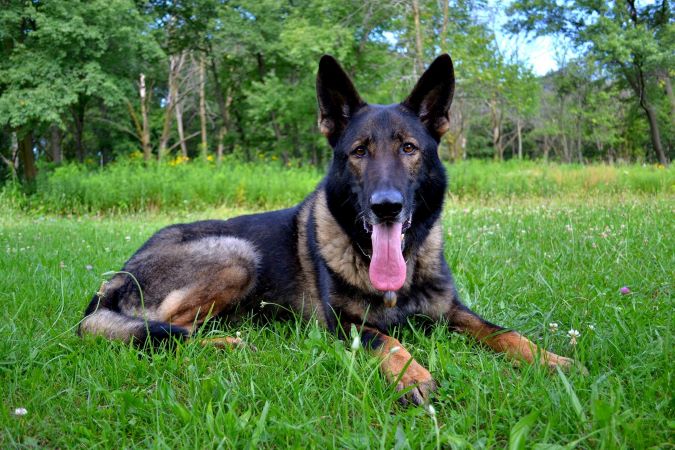 Faust, a beloved BNSF Police K-9, recently earned posthumous induction into the We Ride to Provide (WRTP) Hall of Fame. Sadly, Faust passed away in 2020 at the age of 13. Although he is no longer with us, his reputation and legacy will now shine forever.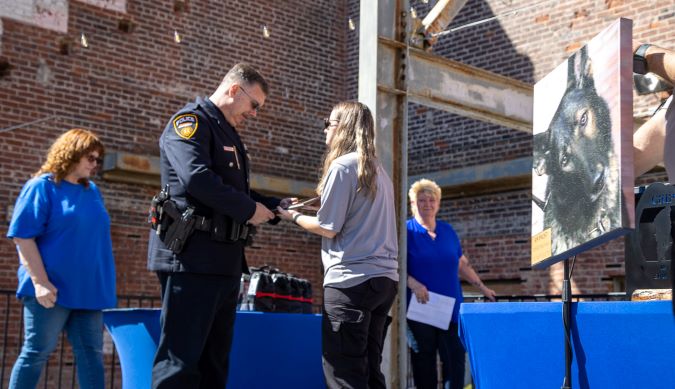 WRTP is a non-profit organization that provides lifesaving first-aid kits to handlers and K-9s in need. WRTP also hosts an annual K-9 memorial event for fallen police dogs, at which one fallen K-9 is selected for its hall of fame. This year, Faust was selected among a pool of candidates for this honor. Attending the event in Faust's honor was BNSF Senior Special Agent Bryan Schaffer, Faust's handler of eight years.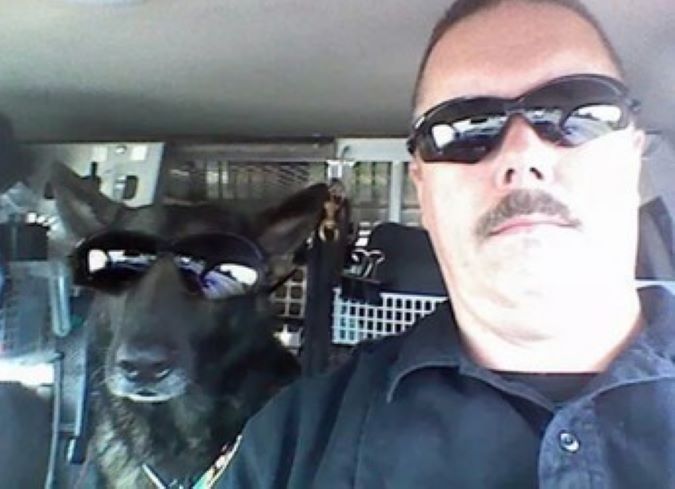 Schaffer first attended the WRTP K-9 Memorial in 2020 for Faust and Aika, his first police K-9 that passed away before he was partnered with Faust. After what Schaffer called a weekend of healing, he decided he would continue to attend the event every year to volunteer.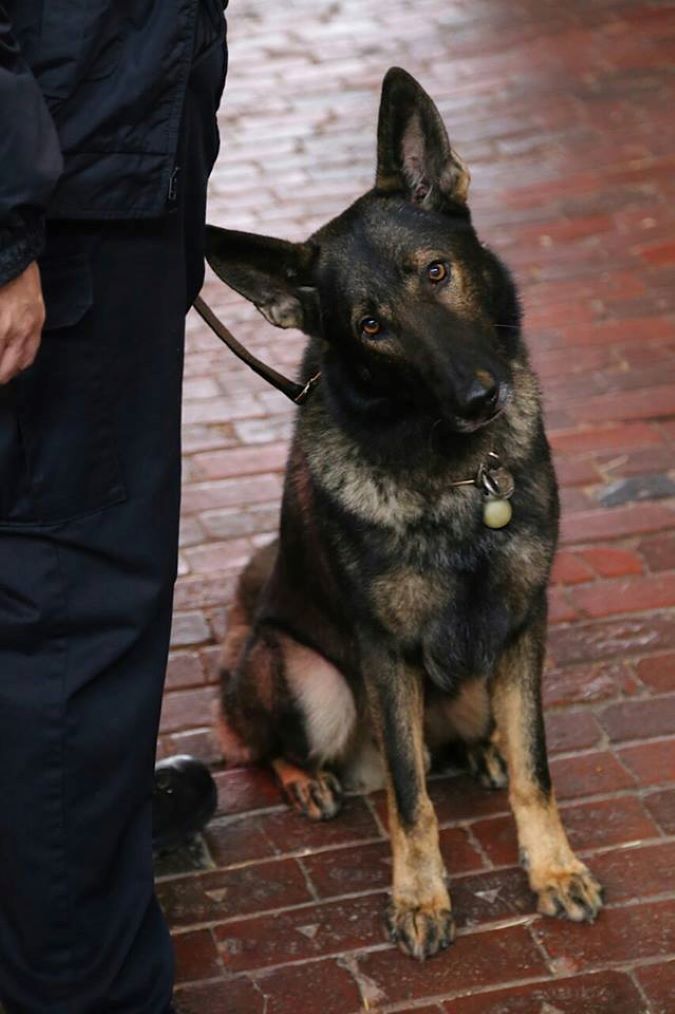 "When Bryan first joined us to honor his fallen partners, we felt we had met the humblest of men," Holly Cripps, president of WRTP, said. "As most say, 'I'll be back,' not all return. Bryan has not missed a K-9 memorial since his first visit. He and his wife always show up a few days early, standing ready to do whatever is needed to get the event going. With an event of this magnitude and importance, you can imagine how comforting that is to me."
Last year, Schaffer decided to nominate Faust for the WRTP Hall of Fame.
"After I submitted all the required supporting documents, I never heard from anyone and kind of thought they passed on him," Schaffer said. But he received a pleasant surprise when he attended this year's ceremony.
"At the ceremony, when they announce the annual hall of fame inductee, they start with a description of the dog before they announce the name … once I heard Faust's birthday, I knew that he was the recipient," Schaffer said. "That was an emotional moment for me."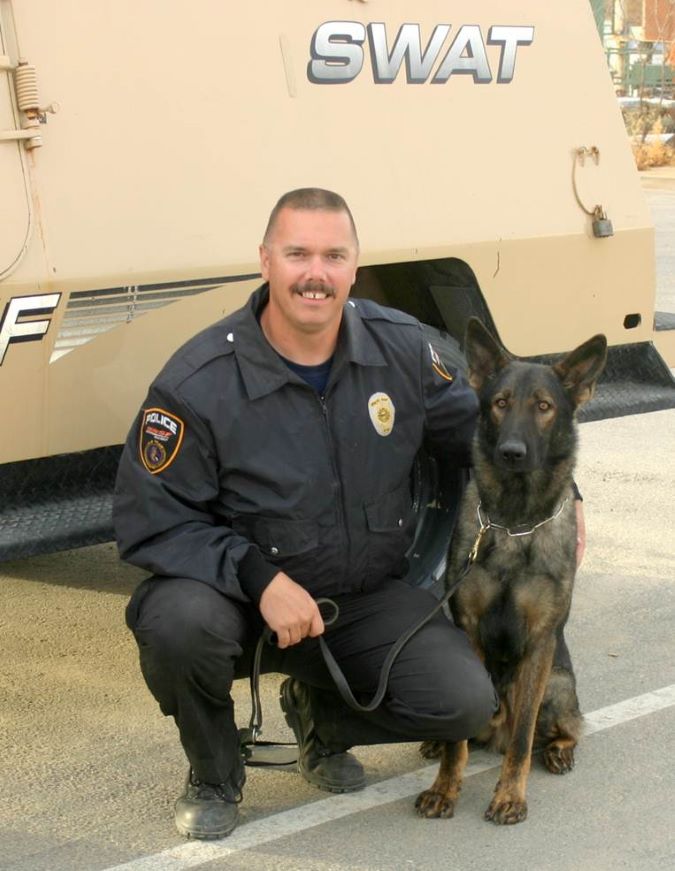 Faust was nothing short of an incredible dog who racked up quite the resume during his years of service, so it's no surprise that he was chosen as the 2023 WRTP Hall of Fame inductee. Faust had an impeccable work ethic that served as an example for all. His courage and bravery were unparalleled, embracing every task that came his way with enthusiasm, drive and a joyful spirit until the very end.
"Faust was chosen by the hall of fame committee not only because of his services, accomplishments and dedication to BNSF Railway, but also because of the impact he had on the United States as a whole," Cripps said.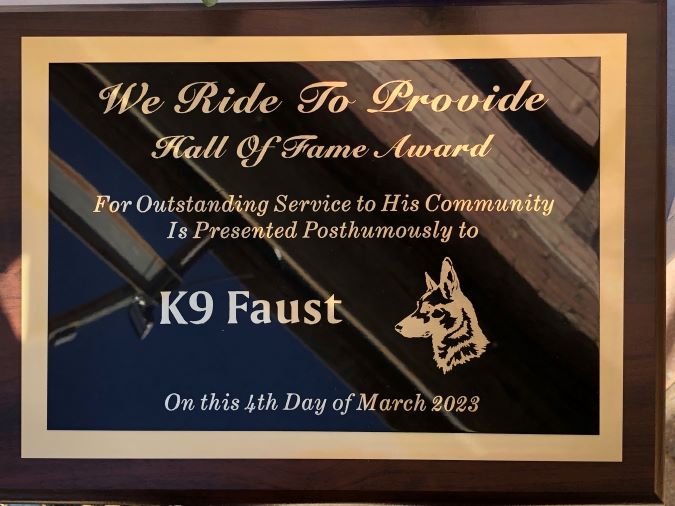 Over Faust's career, he had many accomplishments that include:
Numerous burglary and other operations in Georgia, Illinois, New Mexico, Texas and other states.
K-9 demos for both public and private sectors, including police departments, churches, schools, corporations and numerous youth groups.
Numerous misdemeanor and felony arrests without incident.
In 2011, he assisted in safely locating two lost 4-year-old children in Hamilton, Alabama.
Faust provided security detail for many high-profile functions including:
Two Super Bowls (XLV & XLVII)
2012 NATO Summit in Chicago
2013 temporary assignment to the U.S. Army's 87th Reserve Center
2014 Dalai Lama visit
2015 former President George W. Bush visit
2016 The Masters PGA golf tournament
2016 Operation Rising Angel – the funeral for Mother Mary Angelica of the Annunciation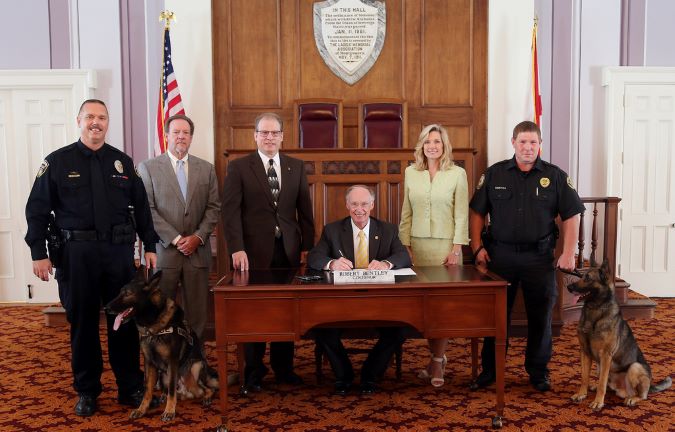 A video of the moment of Faust's retirement on his last day of work, shown below, was viewed on YouTube more than 700,000 times.
Faust was more than just a partner to Schaffer. He was a dear friend.
"The connection between Faust and me was unlike anything I've had with any other dog. He saw me at my best and my worst. He saw me laugh and cry. I spent more time with him than with my own family. We just had something special," Schaffer said. "Faust being inducted into this hall of fame is bittersweet for me because it makes me realize that I've taken Faust's legacy as far as it can go … I just want him to be remembered because he's a dog worth remembering."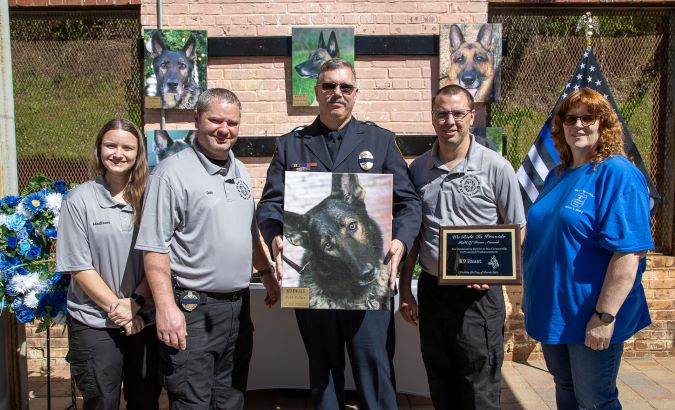 Bryan wasn't the only one whose heart was broken when Faust passed away. The words his daughter shared on Facebook just two hours after his passing truly illustrate how much he was loved by the entire Schaffer family: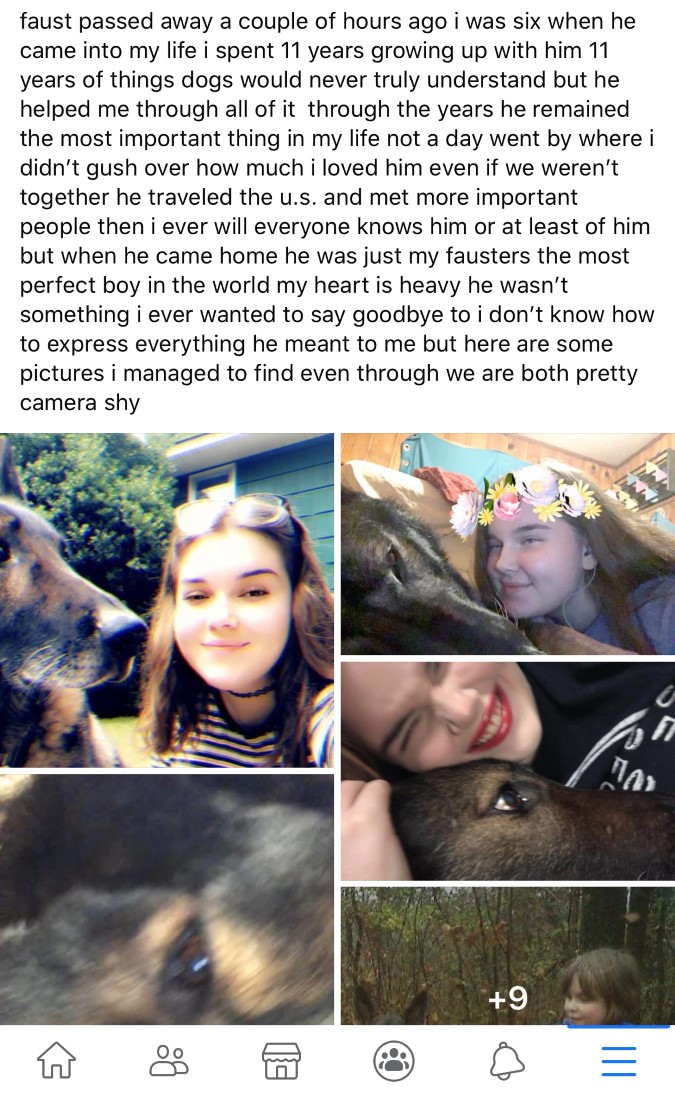 Faust's induction into the WRTP Hall of Fame ensures his legacy will live on forever – not only as a noble example of our BNSF values, but also as a reminder that we owe nothing less than our best efforts when serving those around us. And we can best honor him by remembering these values in our own lives every day. The BNSF family celebrates this glorious acknowledgement of Faust's contributions with honor, gratitude and admiration.
Rest easy, Faust, for you have earned it.