On your mark, get set, ride! BNSF hosts Special Olympics cycling event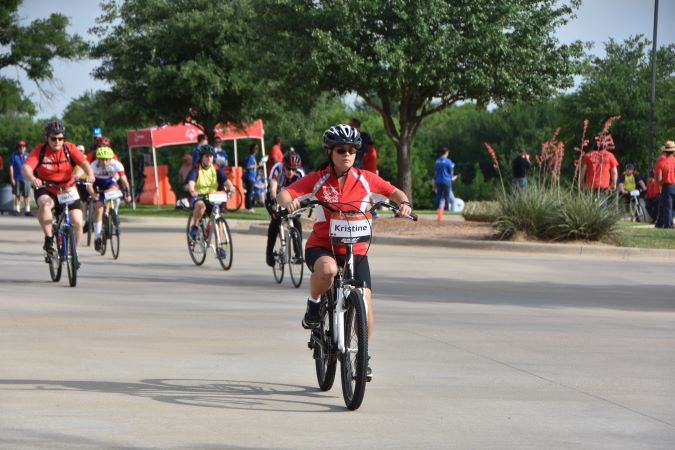 Since 2005, BNSF has been proud to host a regional cycling event for the Special Olympics Texas team. The event was put on pause during the COVID-19 pandemic, but we were happy to reopen our headquarters' cycling course this year.
Special Olympics is committed to creating a world of inclusion and community for everyone, regardless of ability or disability, and at BNSF, we're proud to support their mission.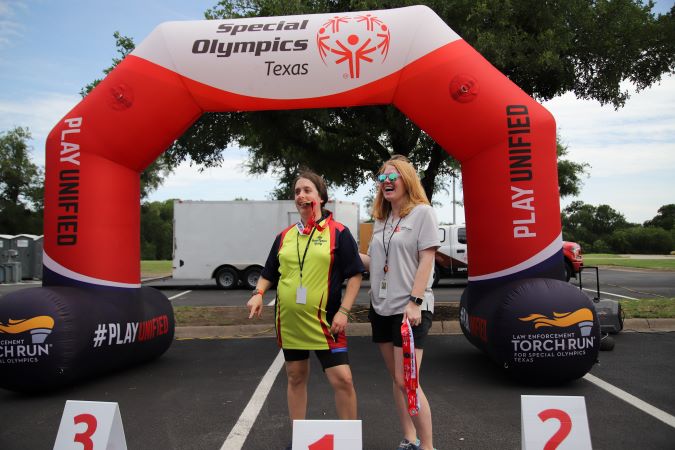 When we first started to host the cycling event in 2005, it was our Customer Support team that got us involved. Today, Customer Support still holds a strong presence as the event coordinating and recruiting team. As the years went on, their excitement for the event grew, and they inspired other departments and employees to get involved too.
"From our Mechanical team checking athletes' brakes to our Facilities team securing a safe route for the course, every department at BNSF has the opportunity to apply their skills at the event," Katie Hower, vice president, Domestic Intermodal, and proud BNSF volunteer, said.
Kicking off the event in Olympic tradition, the athletes participated in an opening ceremony parade complete with a symbolic torch while they sang the National Anthem. We were honored to help the athletes prepare for their races, assign timers and cheer on each participant.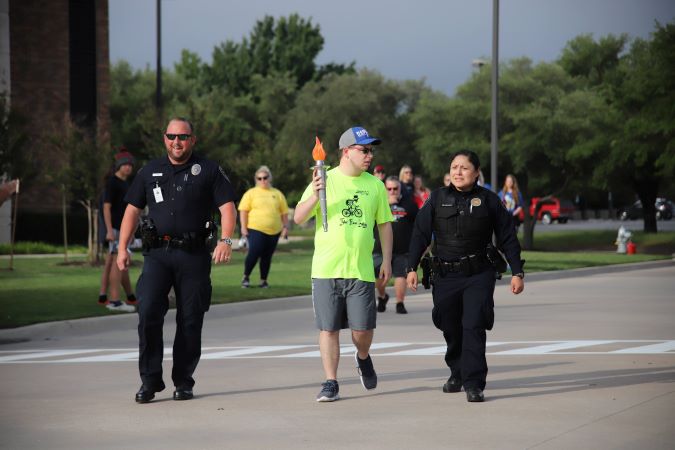 A total of 25 athletes cycled around our corporate headquarters, finishing in either the 500-meter or 25-kilometer race. A DJ played throughout the event to keep up the excitement and encourage people to dance. The day wrapped up with an award ceremony and a cookout to celebrate an amazing race with smiles all around.
"It makes us happy to hear that the athletes look forward to our track," Hower said. "We've heard from the community that they enjoy it because of the amenities and support."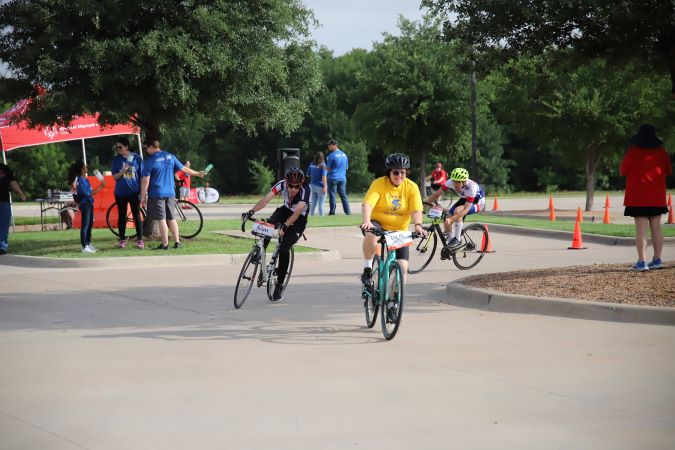 With over 100 BNSF volunteers this year, the cycling event has a powerful impact on our team, but especially for Ed King and Angie Eisen-Lewis on our Customer Support team.
"If you do it once, you'll want to do it forever," King explained. "After all the planning is taken care of, the event is all smiles, high-fives and hugs."
Said Eisen-Lewis: "For me, helping with the cycling event is family tradition in addition to a BNSF tradition. My kids have been involved since ages two and four. The athletes remember you and they love coming here. The pride they have is great."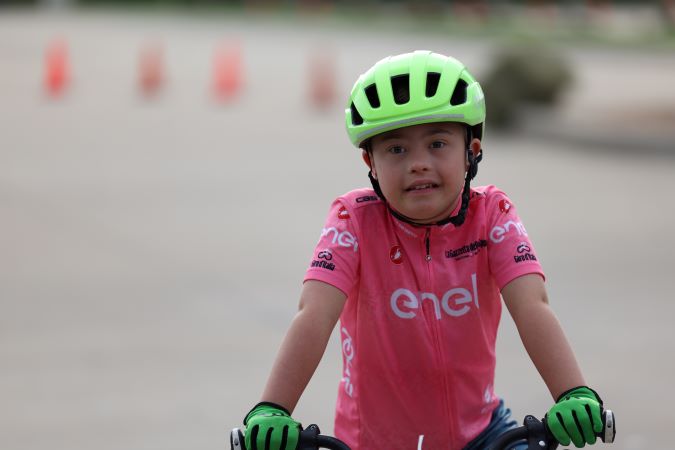 Both King and Eisen-Lewis are leaders for the cycling event at BNSF. Together, with their nearly two decades of experience organizing community events at BNSF, they have made a tremendous impact on BNSF community outreach.
"I was a lunch lead for the cycling event for 12 years," King added. "I was standing behind the counter with a few other volunteers when we overheard a family member of an athlete say that their athlete's tricycle had been stolen the night before. One of the volunteers bought a brand-new bike and assembled it for the athlete before the races began – and no one knew he was the one to purchase the bike. It's powerful to watch BNSF come together to support the community."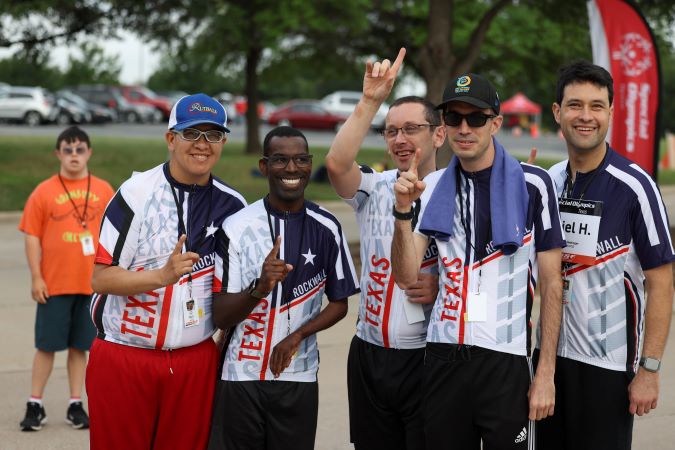 We are proud to support Special Olympics and their mission, and we are excited to host them again in 2024. For more information on Special Olympics, please visit their website.