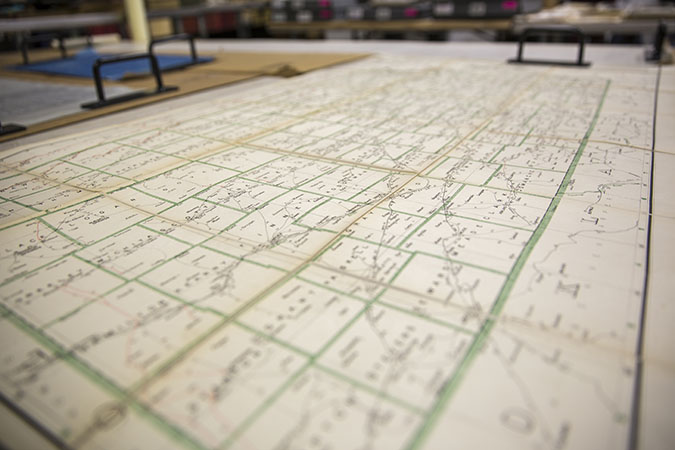 There's a Map for that at BNSF
The product of 400 different railroads, BNSF is one of the largest landholding companies in the U.S., which also makes us keeper of more than 1 million contracts, deeds, photographs and maps collected over nearly 170 years.
Our maps are vital to the company, particularly because a map may be the only permanent record or title to a piece of property. Maps also provide the exact location of things such as sidings, signals, structures, property lines, etc., so employees can carry out their jobs, which may include traveling from one location to another on the BNSF network, pinpointing assets that need maintenance or verifying boundaries of BNSF's right of way.
As recently as the 1990s employees were still making notes on paper maps. These notes were often needed for sales, legal disputes or tax inquiries, and the paper maps resulted in a significant amount of time spent looking up information. In some cases, there were multiple copies of the same map, which meant information noted on a map may have been outdated and inaccurate.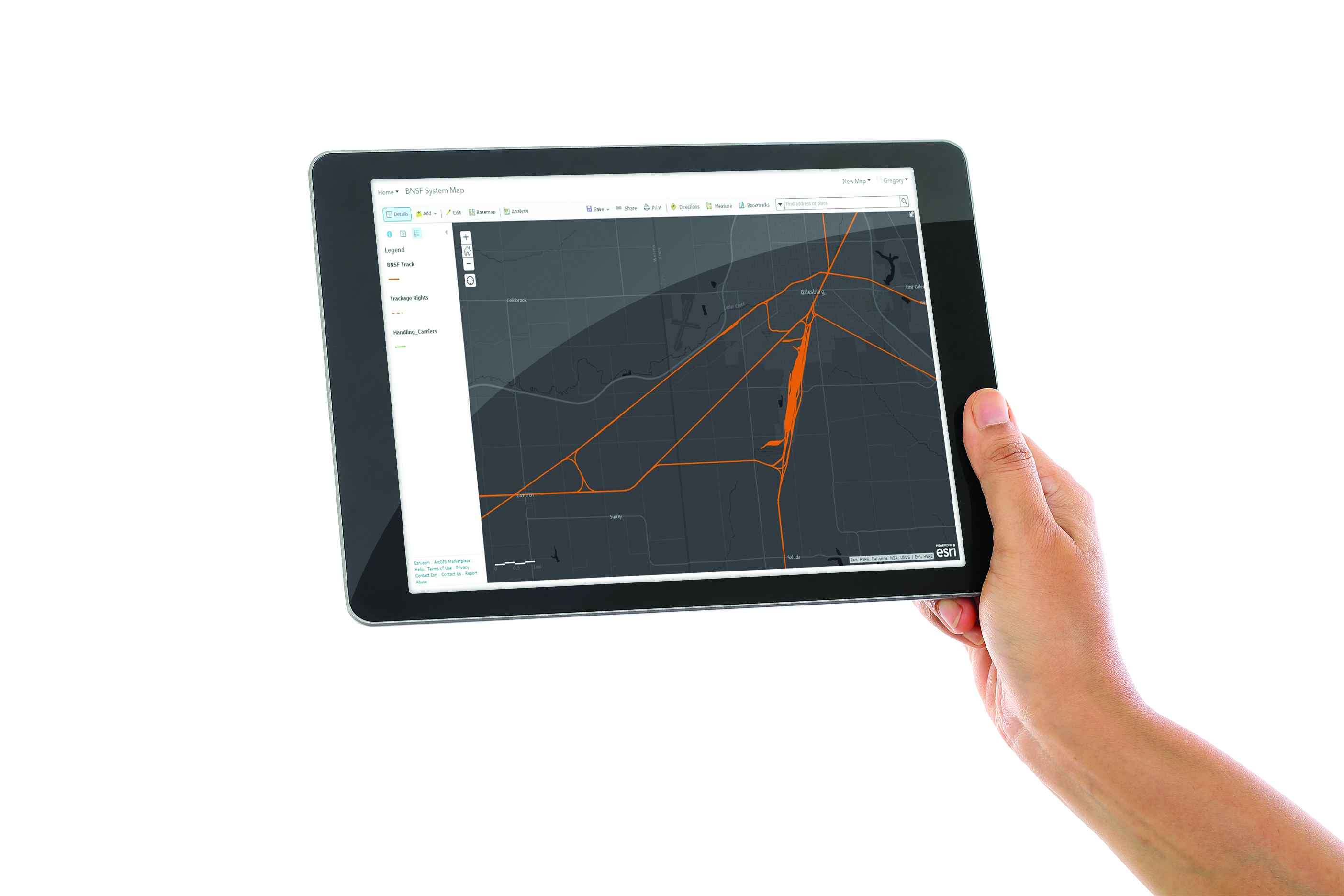 In 2013 we began converting paper maps into Geographic Information Systems (GIS), a computer system using a digital mapping technology. GIS involves the integration of maps with databases, making it easier to look up information about our property.

"Over time and with technology, we recognized that we needed to establish a permanent retention program for many of our vital records, including maps," explained Jim Obermiller, director, Compliance. "We now have a climate-controlled center where we scan, record and protect these documents, which are not only important to our company but also to U.S. history."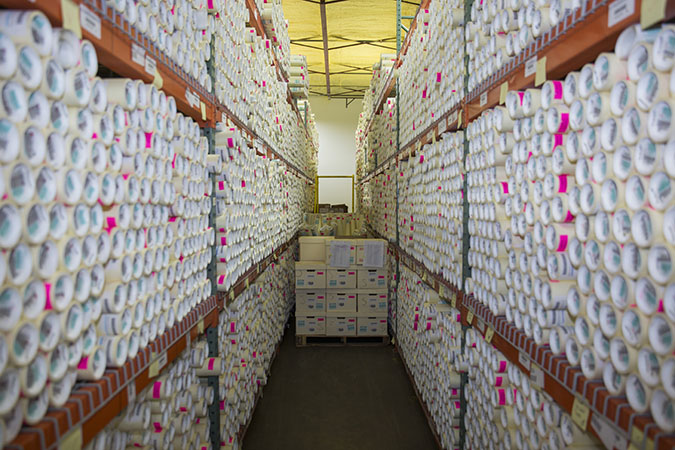 Some of the most historically significant maps that BNSF has are maps filed by our predecessor railroads. These maps depicted the beginning of the railroad as we know it, and were often the first official survey of some of the more remote areas of the developing West.
Many of our vital maps were found in boxes or stashed in file cabinets or storage rooms. "We went to 200-plus locations going through thousands, if not tens of thousands of boxes," said Obermiller of the conversion. "Now we are preserving the most vital maps to ensure we are retaining our vital records and are good stewards of our heritage."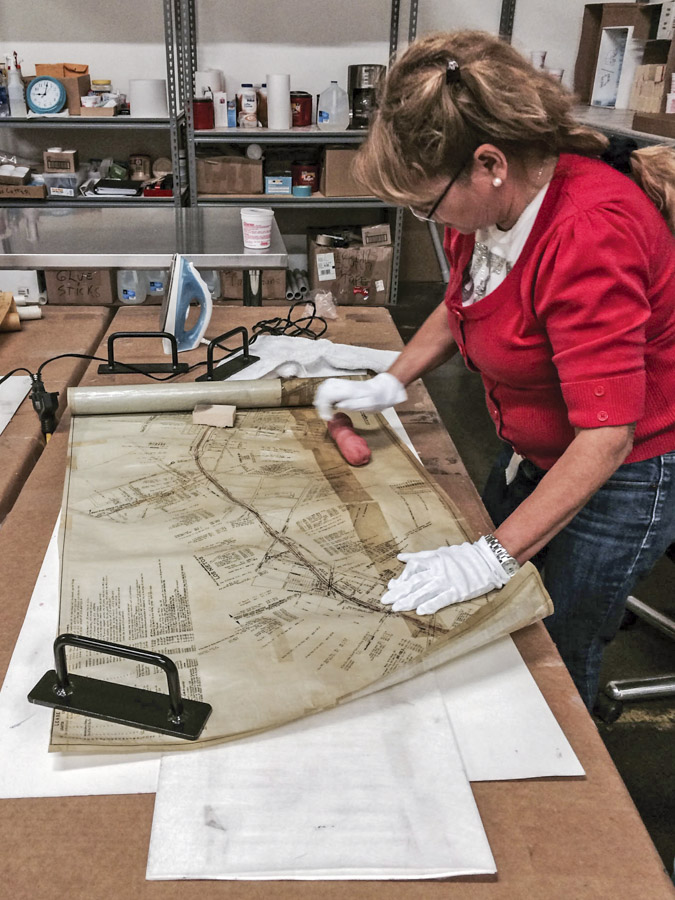 Because paper maps were a much-needed tool among railroaders, they were often exposed to field conditions: humidity, extreme temperatures, dust and dirt. Many -- some more than 20 feet long -- are fragile and tissue-thin, and had to be painstakingly restored. This included putting torn pieces back together like a puzzle. The preservation process included putting these fragile documents on acid-free paper to help ensure they are preserved as long as possible.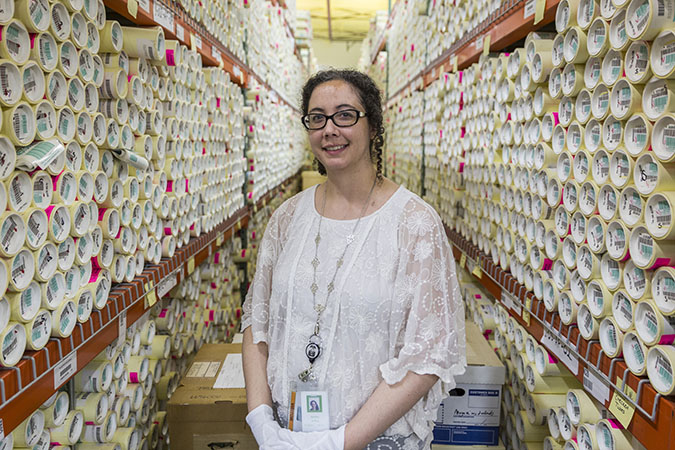 Ashley Jeffus, project manager, helps oversee the collection of historical archives. "What is so great about this project is we have gone from pallets full of unorganized boxes to a digitized collection," she said. "When someone calls to ask for a map or document, I love to be able to say, 'Yes, I can get that!'"
Recently the Cleburne, Texas, J.N. Long Cultural Arts Center contacted Jeffus to learn more about the former rail yard there. Few remember the yard's configuration, and volunteers wanted to restore a model train layout housed in the center. Jeffus sent a 16-foot-long map copy depicting the original yard configuration that the center plans to frame and display above the layout.
"The map gives us so much detail that was hard for us to pinpoint," said Bobby Maples, a volunteer helping with the restoration. "Now we get to see what the yard was really like and that Cleburne was once a bustling place. The map is a piece of history that we didn't have before."
Long before the App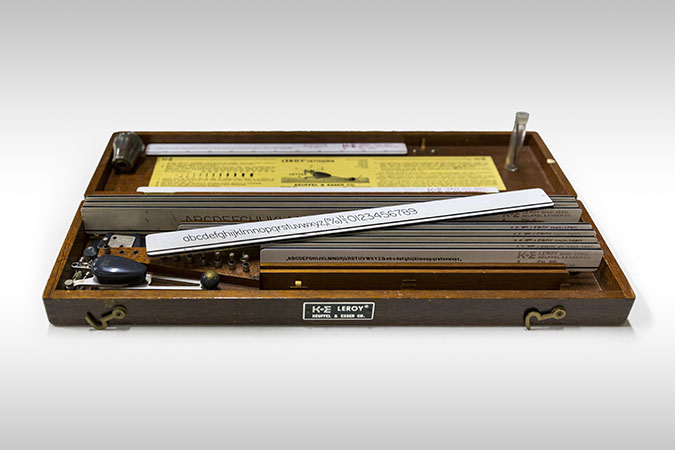 Mapmaking in the day was a labor of love, with routes and the text laboriously hand-written or printed on hand presses. The map itself might have been on linen or wax paper, and in some cases vellum, or animal skin. Ink was made from vegetable dye that was prone to fading. Thanks to the invention of lithography, the making of railroad maps and surveys became much easier and much less expensive.