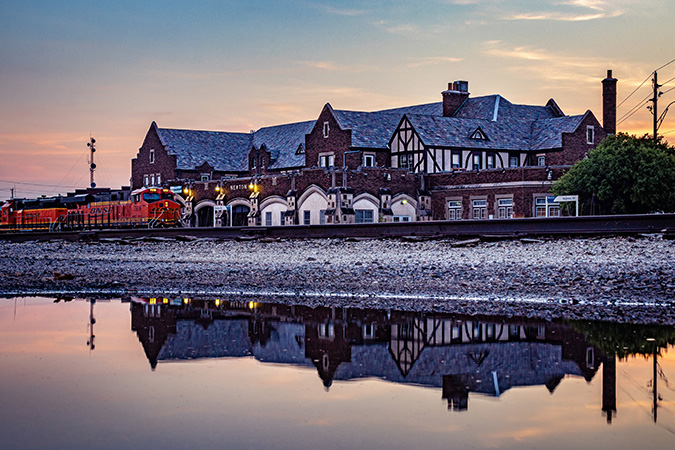 Connecting the Past and Present in Newton, Kansas
In the heart of Kansas is a town with a storied past and exciting future. Newton sits amid picturesque rolling plains once part of the Chisholm Trail, the post-Civil War route used to drive cattle overland from Texas to Kansas railheads.
Today, Newton provides great opportunity for economic expansion in areas like manufacturing and shipping with an infrastructure that includes rail, highway and air access. This year marks 150 years since the railroad town's founding.
In 1869, the Chisholm Trail came through the Newton area with hundreds of thousands of cattle loaded here onto northbound trains. Rail brought a new era of growth and prosperity for the town as it quickly became a major cattle route.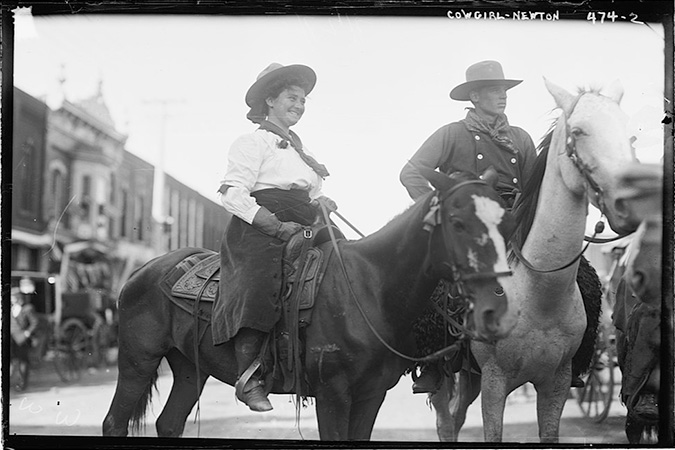 "Newton wouldn't be here today if it wasn't for the Santa Fe Railway. It was once deemed the wickedest town of the West, but only remained a cow town for the summer of 1871," Kris Schmucker, curator of the Harvey County Historical Museum, said. "In July 1871, the first passenger train passed through Newton."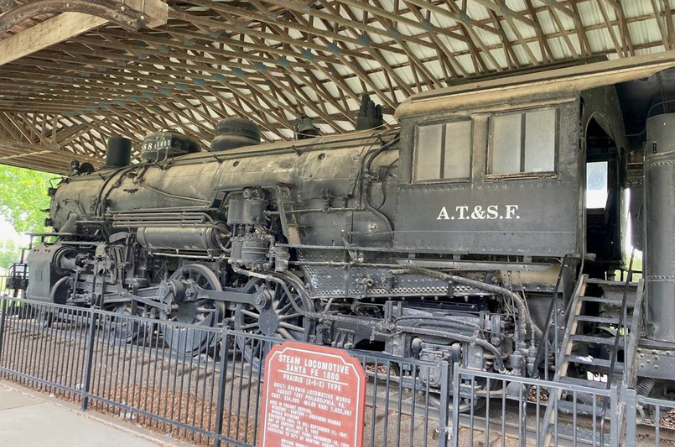 In 1872, Newton was officially founded, and has been tied to transportation since it began, including being named after a city in Massachusetts. Many members of Santa Fe's board were from Newton, Massachusetts, and wished to name a city in Kansas during the railroad's expansion westward.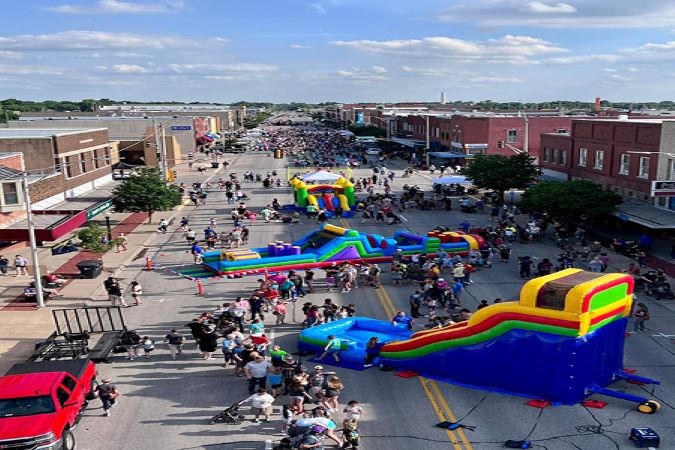 Fast forward 150 years. "In 2022, the city of Newton celebrated its sesquicentennial in a birthday party style. Since we have historical ties with the railroad, we wanted to incorporate trains into our birthday party for Newton," Erin McDaniel, director of Communications for Newton, said.
The BNSF Employee Appreciation Special train was part of the festivities. Passengers enjoyed the passing scenery on BNSF's vintage stainless steel passenger cars during their ride.
"We are very grateful for the support of BNSF, along with other corporate businesses, in sponsoring our celebration. BNSF helped make it possible to have fun events and the train ride," McDaniel added.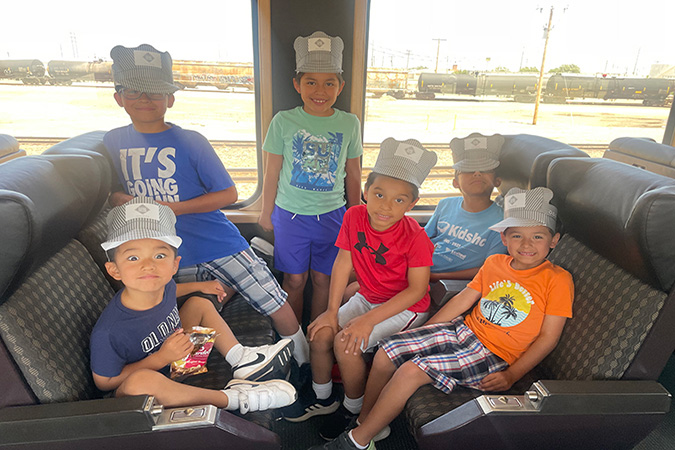 Today, Newton continues to grow and attract businesses and residents. "Newton is on an overall positive growth trend," said Mayor Clint McBroom. "Our manufacturing environment is taking off. We have some exciting projects in the works and anticipate bringing in 100-plus new jobs."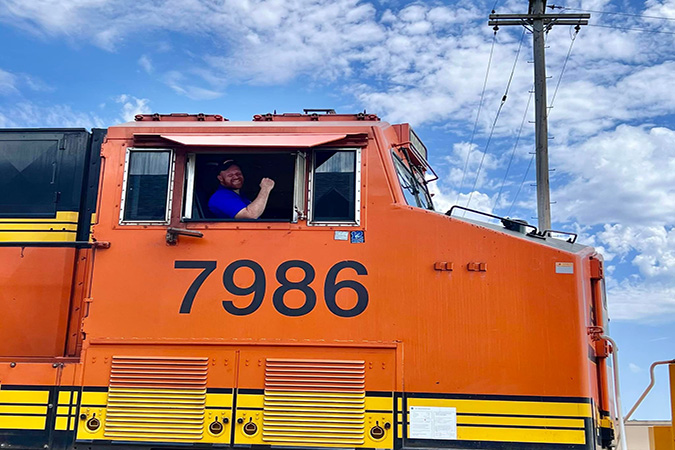 While Newton has seen many changes over the last 150 years, one thing has stayed the same: The city remains a center of transportation. Although the railroad no longer transports cattle here, it now has a shovel-ready BNSF Certified Site available to serve manufacturing and transportation industries.
"BNSF has a local impact on our community. It creates a sense of importance for our city to be a part of the railroad. The city was founded because it was a great stop along the tracks, and today we still feel the same way," said McBroom. "Being in partnership with BNSF as a government and community has been a great experience."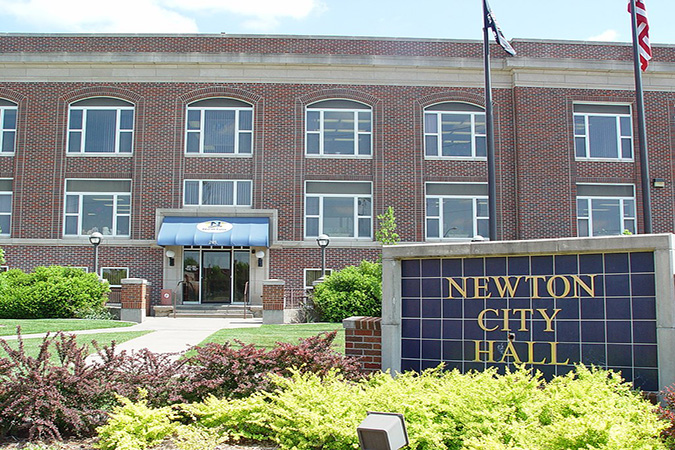 There are about 200 BNSF employees, including Mechanical and Engineering, based in Newton, according to Brian Hauber, superintendent of operations, Kansas Division. From freight car repair and refurbishment to locomotive maintenance, there's no job too big for our Newton crews.
Newton is one of a small number of BNSF sites that uses a turntable to turn locomotives in the needed direction.
"We have a number of commodities hauled in by boxcars, tank cars, refrigeration cars and different types of unit trains," said Terminal Manager Matthew Hainline. "Grain is our largest commodity passing through Newton."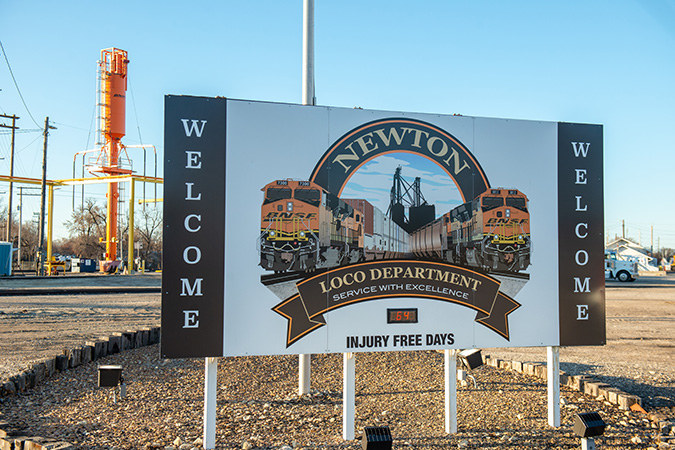 Newton has a proud heritage of railroading, manufacturing and agriculture — industries that continue to play a major role in the city's economy. Its rich history, economic growth opportunities and thriving community are what makes this town special. Just ask any of the almost 19,000 people who call the city home.