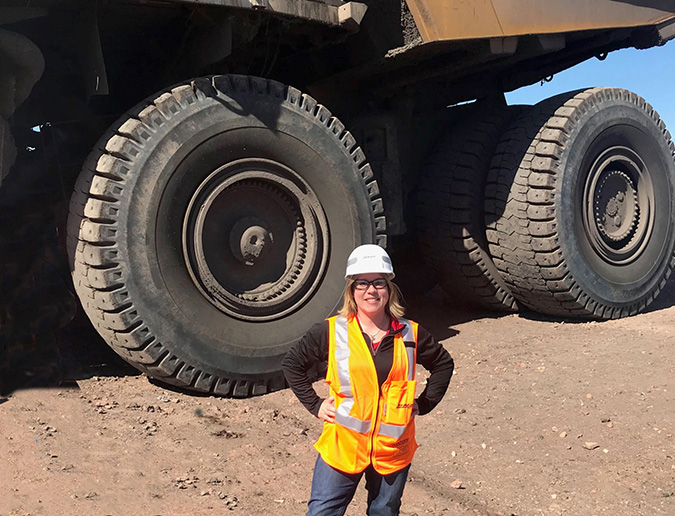 Showing support: BNSF's Women's Network and Women EnRoute
Though the rail industry is predominantly male, females continue to have an increasing impact. BNSF is committed to a fully inclusive environment, and we've established resources to help every BNSF employee reach their full potential. Two great examples include our Women's Network business resource group and our Women EnRoute groups across the network.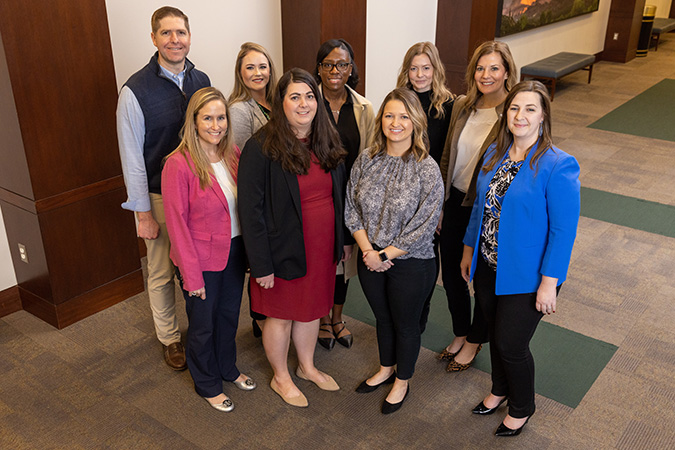 Women's Network
The Women's Network (WN) is one of 10 business resource groups, or BRGs, which are made up of employees with diverse backgrounds who promote professional growth opportunities for all employees while also leading positive change. The Women's Network was the first BRG at BNSF and is designed to support all women – both salaried and scheduled employees.
The Women's Network's mission is to support women in personal and professional growth, but anyone can join. Even if employees don't identify as a woman, they're welcome to join and receive the title of "ally."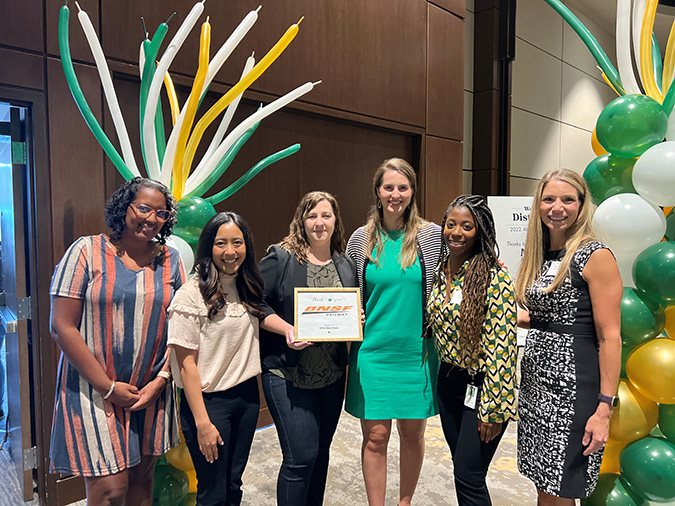 "The Women's Network provides opportunities for networking and a chance to discuss topics of interest and development," Women's Network Co-Chair and Manager Employee & Organizational Development Madison Shatzer said. "Members regularly hear from leadership about their experiences and can get involved in the local communities we serve."
The WN is proud to have fostered the growth and development of many BNSF employees. One way the group promotes this is through recognition.
"The Women's Network hosts the annual 'Making a Difference' Award," Women's Network Co-Chair and Manager Operations Workforce Amy Moses explained. "We ask members to nominate someone in their life who has impacted them to celebrate our members' efforts."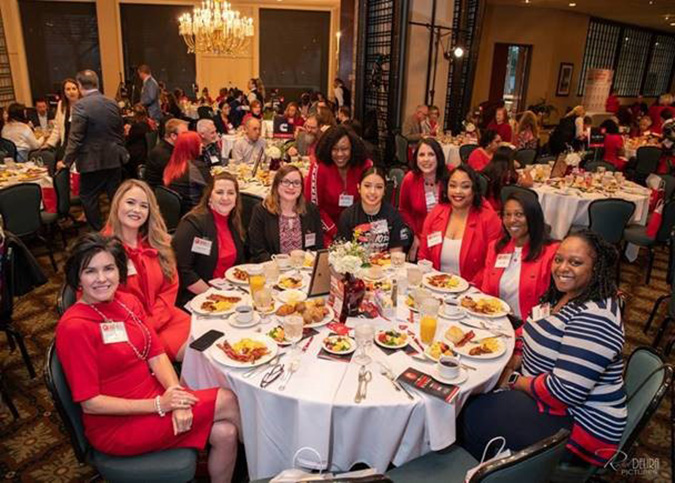 The WN hosts meetings featuring speakers discussing topics like leadership development or groups may review a book or podcast. They also host special events and opportunities for members to network. The WN relies on member feedback to help make meetings impactful.
Being a part of the Women's Network means being part of a community. From getting to know coworkers, to meeting people in other departments to connecting with leaders, to serving those in need, the WN helps members to be "plugged-in" to our organization and the communities we serve.
"The development aspect of the Women's Network is very important," Moses explained. "We provide programming, but the focus is developing yourself. You have the opportunity to learn and develop among executives through our mentoring program."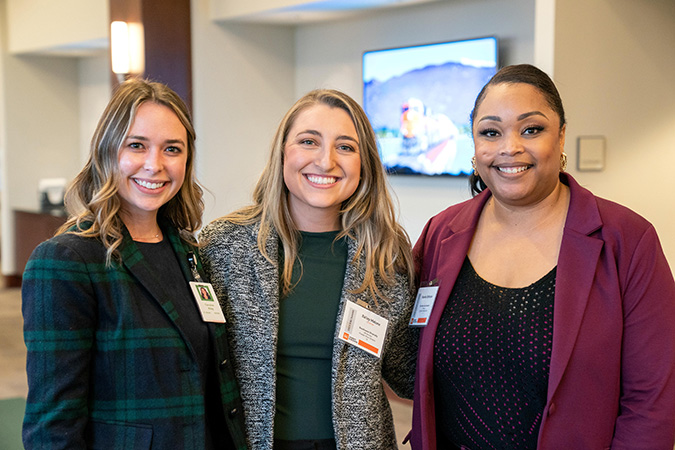 The WN mentoring program is a unique, informal program consisting of mentoring circles. Each circle has five or six mentees who meet monthly with a director-level or above mentor.
"The mentoring program has been around for several years and grown in popularity," Shatzer said. "Its success is rooted in development opportunities, resources and strategic networking among colleagues you don't normally work with."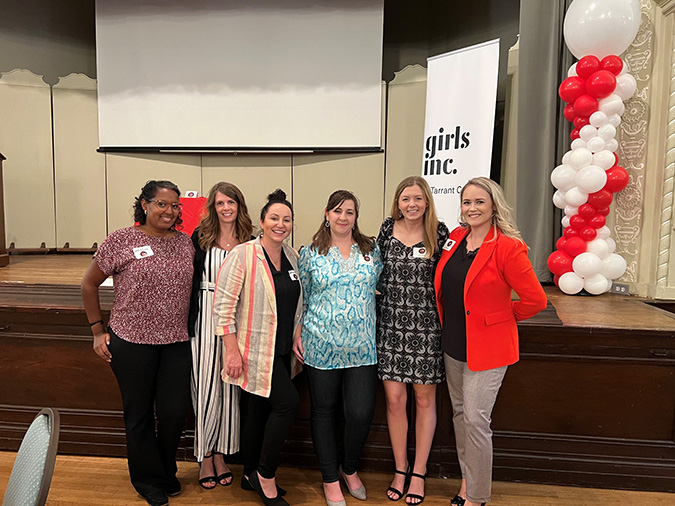 The WN benefits the community too.
"BNSF is a proud premier sponsor of Girls Inc. for Tarrant County," Shatzer elaborated. "The Women's Network was happy to be a part of the Girls Inc. college shower. We all got the opportunity to love on someone who's about to go to college by purchasing their supplies. This is one way we get to show what WN is passionate about and what BNSF cares for."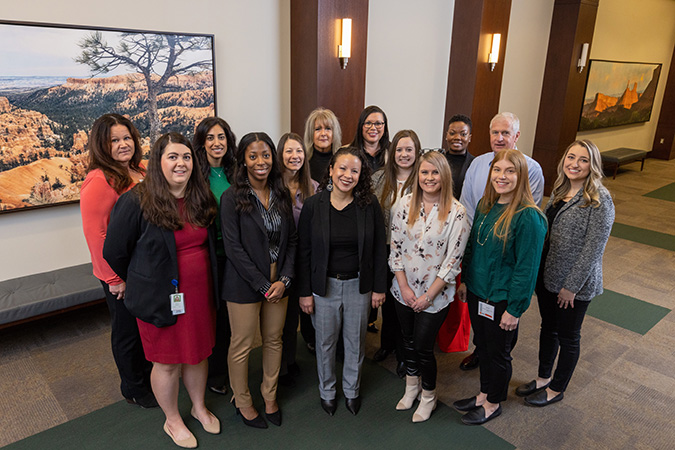 Women EnRoute
BNSF's Women EnRoute (WER) provides female leaders in the field an outlet for growth and development as well as a space to share unique experiences. WER has groups in each of our 10 operating divisions that often collaborate with each other.
"Women EnRoute is all about finding people to lean on and support," Director Human Resources and Women EnRoute Chair Breann Scharpe said.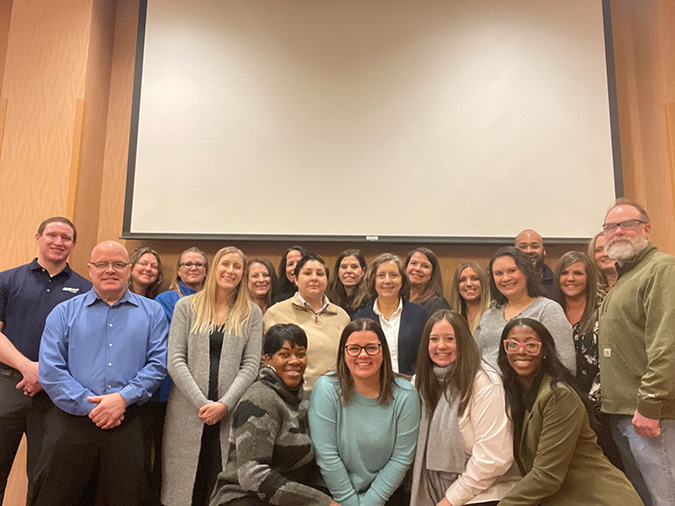 WER is also often a resource for women transitioning to management from a union-represented position.
"Women EnRoute is an added piece of support for women in field operations," Director of Human Resources and Women EnRoute Chair Brooke Owens explained. "We are a group that understands where you're coming from and know who to call when help is needed."
WER's chapters are able to focus on topics their members request. One chapter may focus on personal development, while another might focus on community or building colleague rapport. WER can facilitate training sessions or bring in panelists for discussion.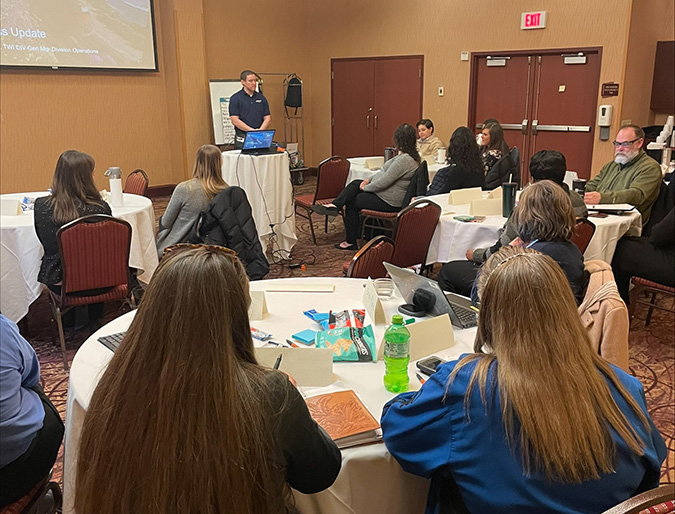 At a typical meeting, a division leader may speak about the business and what's happening in the industry. Members can discuss and share their experiences and participate in a developmental activity, like watching a Ted Talk or networking. A job spotlight featuring a woman in leadership within the chapter's division closes out the meeting.
Following the pandemic's virtual meetings, WER switched to in-person and hybrid meetings. WER has plans for an in-person member gathering this spring.
Being part of Women EnRoute is more than meetings — it's a safe space to connect and to develop.
"We all have different experiences based on gender that we hope to move past, but still, women face struggles and the group provides support and guidance," Owens said. "WER gives women an outlet to speak up and make changes for the benefit of our company and communities we touch."
Chief Diversity and Inclusion Officer Kalisha Holland, commented that during Women's History Month, BNSF is recognizing women and their contributions to the industry through this year's theme, "Embracing Equity," to foster support and success for all.
"The Women's Network and Women EnRoute groups play an important role by providing members an opportunity to develop, collaborate and bond over shared experiences while offering support to members, our company and the community," Holland said. "The work that these groups are doing is impactful and helps continue to drive positive change within BNSF."