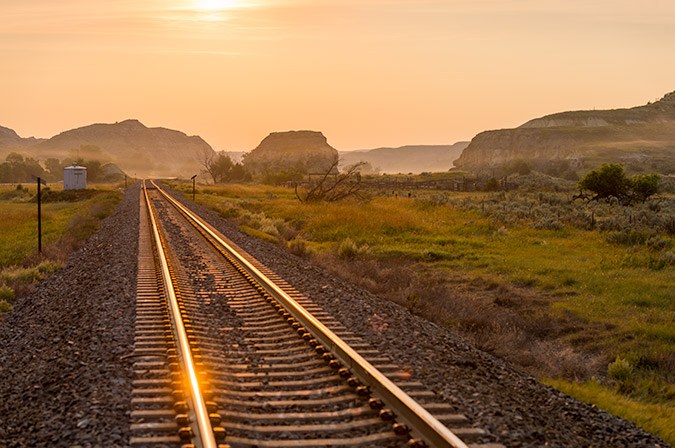 Don't Let a Photo Op Derail Your Future
The arrival of springtime doesn't just mean blue skies, bright flowers, and chirping birds – it means people everywhere are going outside and posing for pictures. Whether it's for graduation, prom, engagement or just because, spring is a busy time of year for portrait photographers. And they often find themselves confronted with an unwise request from clients:
"Let's go take pictures on railroad tracks!"
But that's a very bad idea. For one thing it's illegal, and it's a lot more dangerous than people realize. That's why many photographers say no to these requests – but there are still some who haven't gotten the word.
"It's important for photographers and their clients to know that railroad tracks, trestles, yards and equipment are private property," said Rachel Maleh, executive director of Operation Lifesaver, Inc. "Being on them without permission means you are illegally trespassing and could be arrested and fined."
Operation Lifesaver is dedicated to reducing fatalities and injuries at rail crossings or due to trespassing on railroad tracks. "Last year, 571 people were killed in railroad trespass incidents in the United States, an increase from 510 fatalities in 2017," Maleh said. "At least 17 people have been killed and five injured since 2011 while taking photos or videos on the tracks. What's heartbreaking is that all those incidents were preventable."
But how can it be illegal?
Professional photographers who are informed about the dangers and legal risks of these sessions refuse to do them. Juli Bonell of Bonell Photography in Hoquiam, Washington, learned about the issue while she was conducting a shoot in 2012.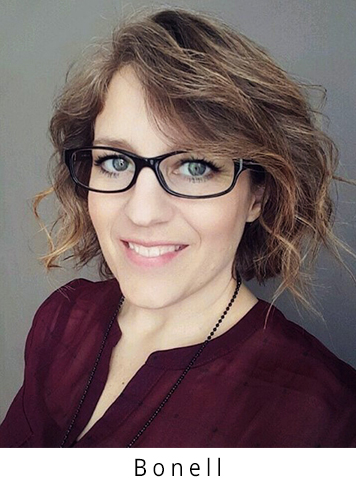 "A police officer pulled up next to me and respectfully said, 'You know I can not only fine you, but actually take you in for doing that, right?' Stunned silence! I had no idea," Bonell recalled. "A million thoughts went through my head in seconds. I felt awful. I was embarrassed not only for myself, but for my client. I should have known better! I vividly remember thinking of the scene in Stand By Me where the kids are running for their lives on the train bridge. I apologized to the officer and to my client, and immediately moved to a different location to finish the session. On my way home I kept thinking, how could it be illegal? I've seen photos, movies, record albums all taken on railroad tracks all my life! I started researching the issue as soon as I got home. By the spring of 2013, I was seeing so many photos being posted from other locals near me that I decided to write my blog post."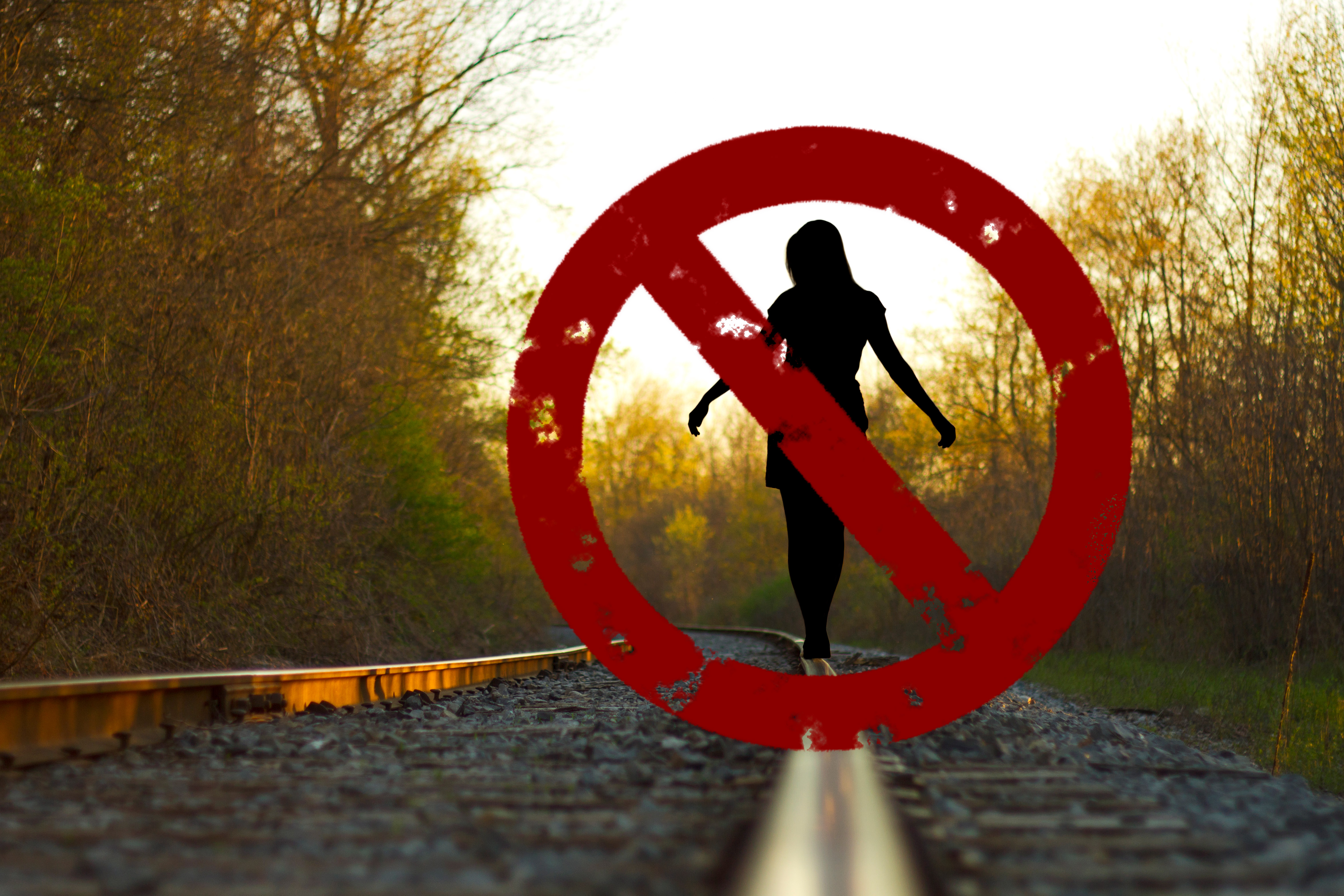 Bonell published a heartfelt and informative post titled, "Train Track Sessions Are Illegal?" in which she recounted her experience. The post, which explained in detail the reasons why she no longer agrees to do photo sessions on the tracks, was widely shared on social media.
Roxanne Abler of Roxanne Elise Photography in Fond du Lac, Wisconsin, has the same policy. "I always look for a better alternative, such as a nature trail or grungy downtown building."
Why are people so drawn to photos on the tracks?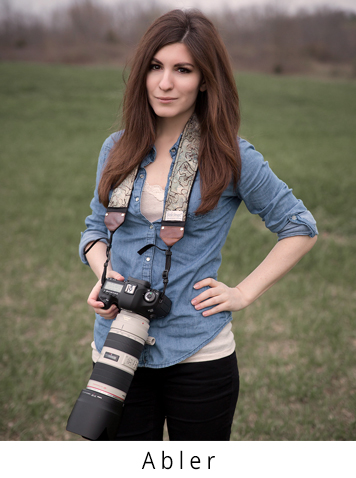 Abler explained why she thinks so many people turn to the idea of railroad tracks for photos celebrating life's milestones: "People like to follow trends and do what they see others doing, and photos like this are all over social media. Railroad tracks are also an easy way to incorporate leading lines into a photo for an artistic effect. And they have a perceived meaning of embarking on a journey – a popular theme for high school seniors – or an element of danger."
Bonell agreed. "Images along railroad tracks are generally trying to give the same two artistic impressions; perspective, and movement to convey the feeling that the subject is 'going places,' whether that's graduating, growing up, moving on, or preparing for their future. However, artistically, one can easily convey the same imagery and intent by using anything from a winding trail to overlooking a scenic view, to literally having them move, dance, walk, leap during their session. There is no limit to the options, and it's our job as artists to be creative in our location and session choices to provide the best options to our clients in a safe and legal way."
There's always a better alternative
Abler arrived at her stance on track safety after discussing the issue with an older photographer. "When I was a newer photographer, I had seen many photos of people posed on railroad tracks, and I liked the idea of the leading lines. I was discussing it with an older photographer who told me it was illegal, which I didn't actually know. Then I thought of how easy it would be for a person to get injured, even just by tripping and breaking their ankle. I didn't want to risk any fines, lawsuits, or damage to my reputation. I also want to stand out in my market as being original and creative with my locations."
When Abler explains why she won't shoot photos on the tracks, "most people are shocked that it's illegal," she said. "There are several locations with railroad tracks in my city, and many photographers in the area have taken clients to tracks for their sessions, so my clients have likely seen their friends' photos posted online. Sometimes the client acts disappointed but I think they understand why it's just not an option."
Sandy Simmons of Sandy Lynn Photography in Tulsa, Oklahoma, learned about track safety awareness through her late husband, who worked for BNSF. "I've had people mention that they think it would be cool to take pictures on a track," she said. "I tell them I do not take any pictures on tracks. I was once asked why not, and I asked if they'd like to take pictures on a freeway! I told them for one, it is private property, but most importantly, it's very dangerous. Those trains are moving at a high rate of speed and can't stop quickly."
But what if we're really careful, one might ask?
"It doesn't matter," said Denise Gauthier, manager of Field Safety Support at BNSF, because it's a lot harder than people think it is to hear an approaching train. "Trains are quieter nowadays and the photographer won't know when the trains will come, and they can come from either direction at any time. Trains are heavy, they can't swerve, and they can take a mile or more to come to a stop."
No photo is worth your life
Gauthier's advice for anyone who's considering this: "A photographer and their clients can be arrested and face criminal prosecution. On top of that, if a person is hit by a train it will cause lasting injuries or even death. The only solution is to not put yourself into harm's way. Stay away from railroad tracks."
The consequences of these sessions can be severe, Maleh said. "Trespassing laws vary by state. Trespassing on railroad property is usually a misdemeanor, with penalties ranging from $100 to $1,000, and potentially some jail time, depending on the state. If your trespass results in the injury or death of someone else, you could face felony charges. Professional photographers also have a substantial investment in their equipment, insurance, business licenses, etc. and putting all that at risk for a photo just doesn't make good business sense."
Photographers worried about losing business because they refuse a client's request can take heart from Bonell's experience. "A client doesn't necessarily have their heart set on it. I never once had a client decide not to book with me in order to go find someone who would photograph them on the tracks!"
Bonell handles the discussion by changing the narrative from a frequently imitated idea to something that's unique and personal to the client. "I started providing a more genuine and personal service in working with my clients. I connect with them personally, getting to know what they do for fun, how they spend a free weekend, their favorite vacation activity. Once I get to know them on a more personal level, I am able to suggest and encourage locations that will provide a much more meaningful experience for them. I don't expect my clients to know where their session should be. It's part of my job to find the perfect place."
She added: "No photo is ever worth risking someone's life."