Wrapping up extra capacity just in time for holiday season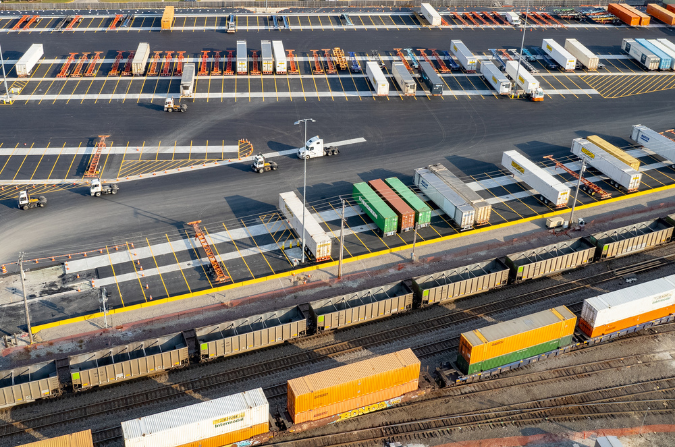 With the holiday season under way, we're already doing some wrapping of our own, as in wrapping up several major capital projects that are adding capacity or making our operations more efficient. Of the $3.55 billion in this year's capital expenditure plan, about $580 million went toward these and other projects to support the growth of our Consumer, Agricultural and Industrial Products customers' businesses.
For example, on our Southern Transcon route between Southern California and the Midwest, we're adding a new segment of triple track in California. In addition, we completed our multi-year bridge project near Sandpoint, Idaho, to improve network fluidity in the Pacific Northwest. We completed intermodal facility expansion projects in North Texas and Chicago.
"The timing of these projects coming online just as our peak shipping season gets into full swing will give us some additional capacity to get customers' loads, especially holiday-related goods, where they need to be," Executive Vice President and Chief Marketing Officer Steve Bobb said. "A special thanks to our Engineering team for the countless hours and effort that have gone into getting these in service, in some cases ahead of schedule."
Here are some of the highlights of our projects, which we hope will help keep us on customers' "nice" list this holiday season:


Alliance Intermodal Facility, Texas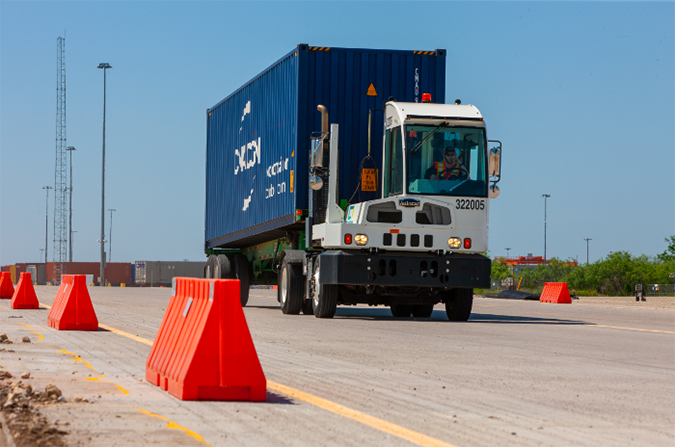 Our fastest-growing intermodal facility was outgrowing its space, so we have been working to add capacity; in the last three years, we've doubled our parking spots, the last of which went into service earlier this year. With 1,100 new parking stalls, the additional capacity will provide us with more room to load and unload trains while also providing our trucking partners with fast access to units.
Plus, the addition of support tracks for locomotive storage and repairs means we can do this important work off to the side as opposed to taking up valuable on-track space.
Alliance is in important connector between North Texas and California, the Midwest and Houston, with multiple trains heading to and from these areas daily.


Cicero Intermodal Facility, Illinois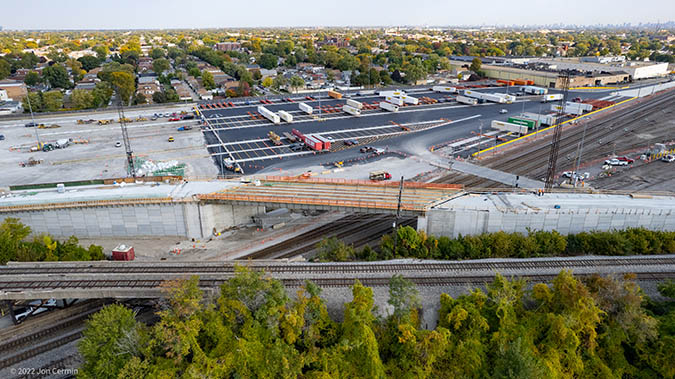 Like Alliance, this facility also needed more parking stalls, about half of which were placed in-service in October. The other half should be in service by end of November, for an additional 400 parking stalls just in time for peak shipping.
We're also completing an in-yard overpass for trucks. The addition, part of a multiyear yard retrofitting project that will begin in 2023, means an existing mainline grade crossing will be removed. For trucks entering and exiting the facility, this will make operations much more efficient and safer as drivers will no longer have to cross three mainline tracks in a yard that has as many as 145 trains a day.
Cicero is southwest of Chicago, considered the nation's railroad capital and where all major lines have operations, making it a hub of both freight and passenger trains.


Ash Fork siding, Arizona
In Arizona, most of our trains move east or west along our Southern Transcon, either on their way back to the Southern California ports or to the Midwest and points beyond. But we also have a line off the Transcon near Flagstaff at Ash Fork to Phoenix.
About a dozen trains use this 208-mile line daily. To ensure that trains headed to this line aren't affecting Transcon traffic, we added a 16,000-foot siding at Ash Fork to hold trains and allow other trains to pass.


Sandpoint Junction Connector bridge, Idaho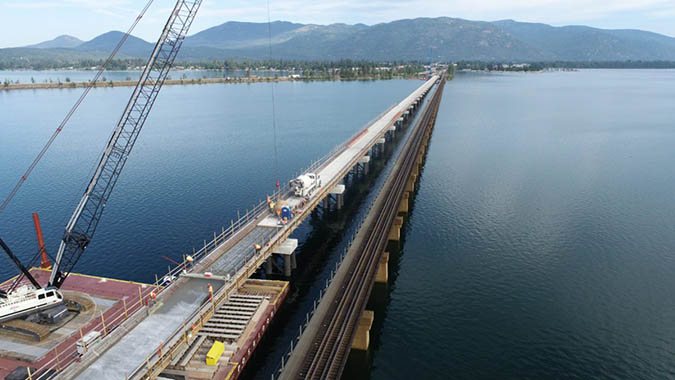 We've been working for the past few years on the construction of a second railroad bridge called the Sandpoint Junction Connector, expected to be in service by end of November, slightly ahead of schedule.
The new bridge will allow for more fluid rail traffic management through the Pacific Northwest corridor, and it will allow trains to continue to operate while BNSF performs regularly planned inspection and maintenance of the bridges.
Both bridges run over Idaho's largest lake -- Lake Pend Oreille -- through Sandpoint, about 50 miles from the Canadian border. An average of 60 trains a day move over the existing bridge. When both bridges are fully in service, trains will be able to cross the lake in both directions simultaneously.
In addition to freight, the mile-long bridges serve the Amtrak passenger Empire Builder route from Portland, Oregon, and Seattle to Chicago.
Third main track at Needles, California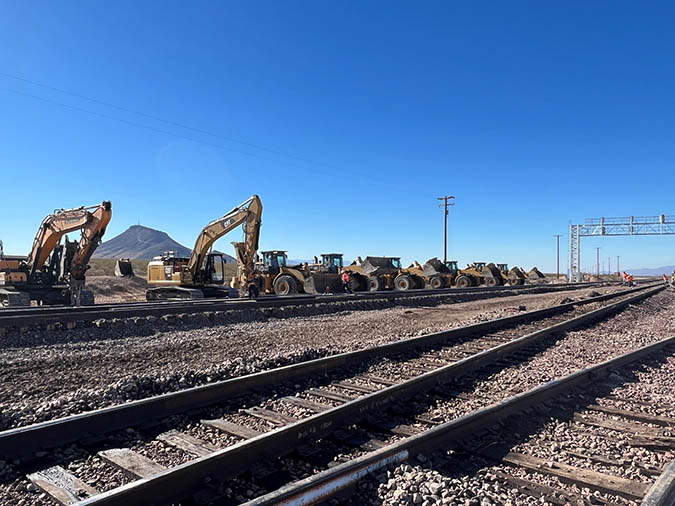 Adding one mile of new mainline track can take months of work. But when our Transportation team in Southern California expressed that they needed 10 miles of new mainline track near Needles, California, in a compressed timeline, the Engineering team said, "Game on."
The 10 miles is part of a planned 30 miles of triple mainline between West Needles and Goffs, California, in the Mojave Desert. Originally the plan was to start the work in early January but getting 10 miles open before Thanksgiving will greatly enhance service on this portion of the Transcon. It took a tremendous amount of coordination and effort, but our Engineering crews got it done!