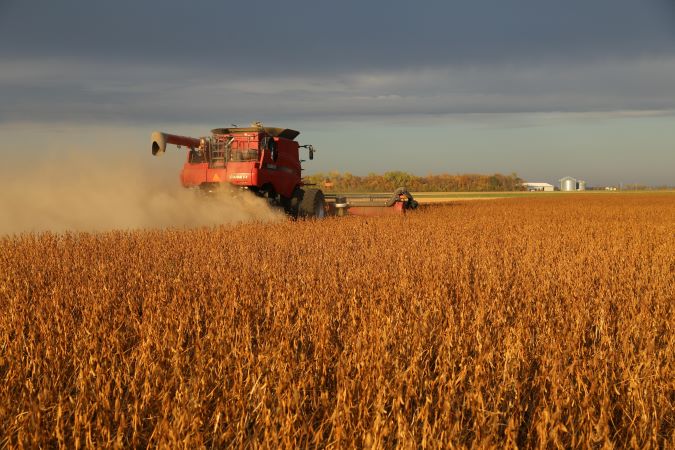 BNSF ready for fall: From harvest to market
Trading in the hot summer sun for crisp autumn air (or the anticipation of it) means go-time for the busy fall harvest season. BNSF remains the industry leader in moving agricultural products. We've been delivering them for more than 170 years and are proud to be a vital link in moving agricultural products for our customers and helping put food on tables around the country and the world.
From 2013 to 2022, our agricultural volume growth exceeded the rest of the North American rail industry more than fivefold. Last year, we moved approximately 1 million railcars full of agricultural products.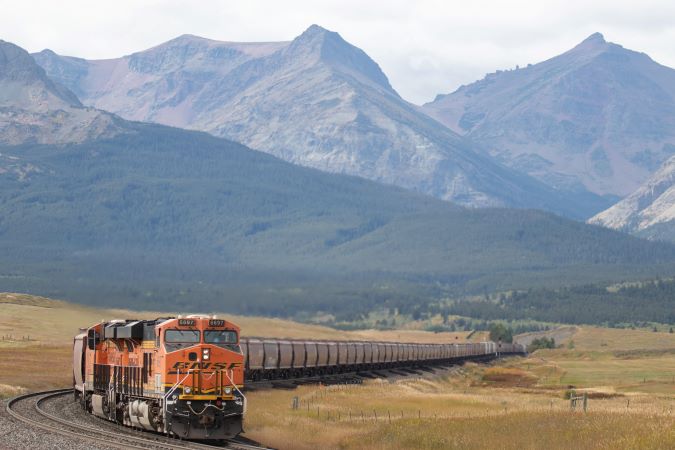 Team BNSF has worked tirelessly over the past year to recover from one of the harshest winters we've seen in recent history. We've completed our annual maintenance program, added crews and locomotives to the grain network, and further refined our preparedness to deliver during the 2023 harvest season.
"At BNSF, we are extremely proud to be part of the agriculture supply chain and move grain all year to both domestic and global markets," Group Vice President of Agricultural Products Angela Caddell said. "Every year, we collaborate with customers, plan and position our resources to execute a successful ramp-up for the busy fall harvest. This year is no different – we stand at the ready to serve our U.S. farmers and agricultural producers."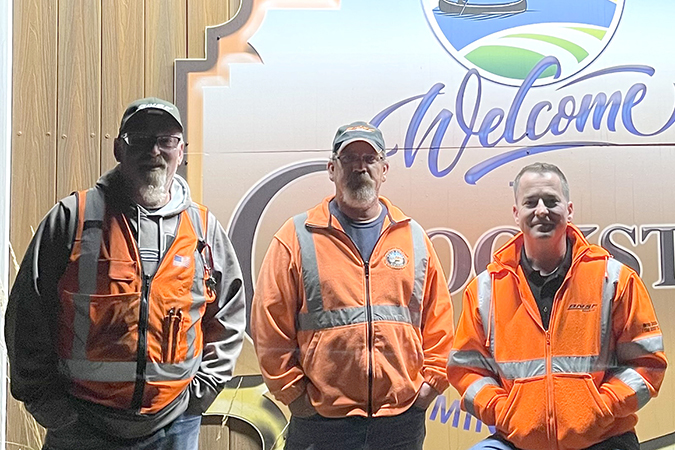 More growth
Capital investments continue to position BNSF for growth. This year, our capital investment is an estimated $3.96 billion for maintenance and expansion. We'll spend $2.85 billion this year alone on maintenance, making sure our railroad is in the best condition it's ever been.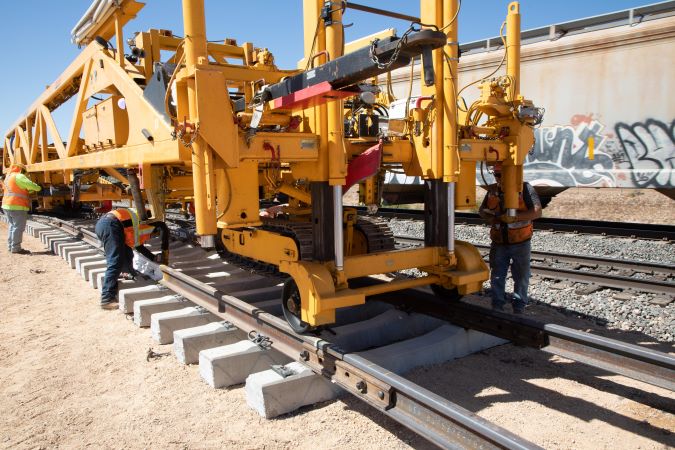 More infrastructure
Along our northern route, we recently completed the Sandpoint Bridge project in Sandpoint, Idaho, which now provides bi-directional traffic across Lake Pend Oreille. This second mainline track will reduce congestion and significantly increase capacity going into harvest.
Previously, the presence of only one span put a constraint on traffic through the Pacific Northwest. The second span, coupled with double track work in Eastern Washington, enhances our capacity across the north for the busy harvest season.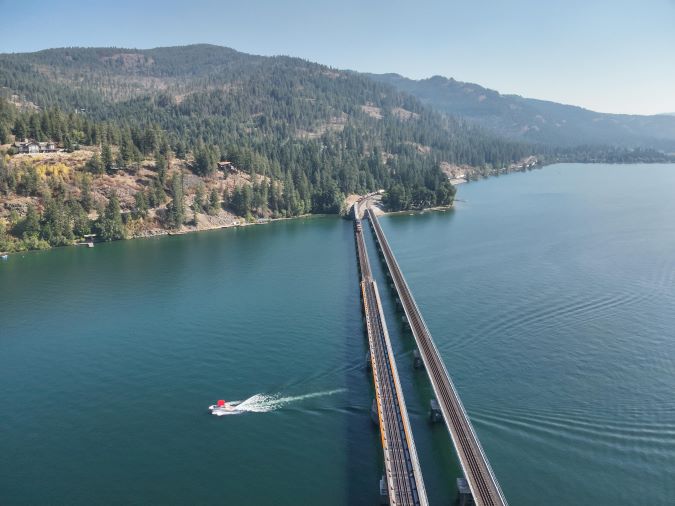 Grain trains
BNSF is the largest grain-hauling railroad in the country. Our first grain shuttle was built in 1996, climbing to 69 by 2000. Today, we now have 382 in the U.S. That's 264 origins and 118 destinations, in addition to 38 destinations throughout Mexico.
Shuttle trains, made up of 100-plus dedicated grain cars, called hoppers, originate from one place and go to one destination, have assigned locomotives, and are loaded and unloaded within shorter time periods. Approximately 80 percent of BNSF grain volume is moved by shuttle. As we head into the fall harvest, we're preparing our grain shuttle fleet to handle all the grain that producers need us to move.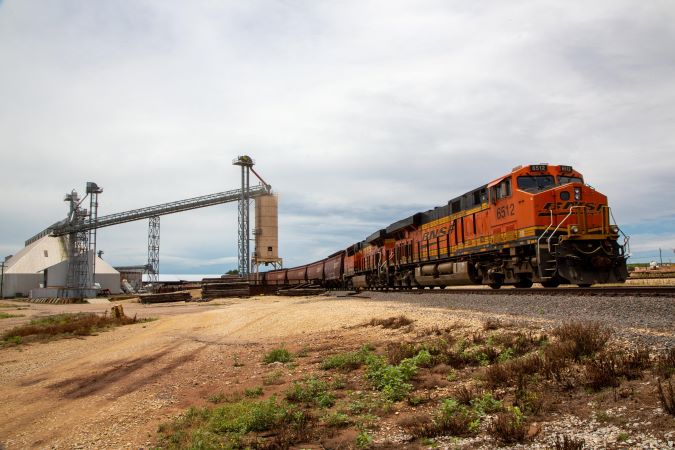 More resources
Fifty locomotives have been added to our fleet to handle the harvest increase, and we have prepositioned more in the north. We have also added hoppers to the network and prepositioned those where they will be needed.
Our winter action plans have been reviewed and refined coming out of a challenging 2022-23 winter. We've hardened our network for extreme weather, including finishing up yearly scheduled capital maintenance before the grain season kicks off.
Our Engineering Department has invested in one new rail-bound snowplow this year and additional switch heater upgrades with stronger blowers and more reliable fuel sources that don't rely on trucks to refuel are designed to keep main lines, yards, and switches clear of snow. Crews will also continue to preposition snow-removal equipment at strategic locations around our network in advance of predicted significant weather events.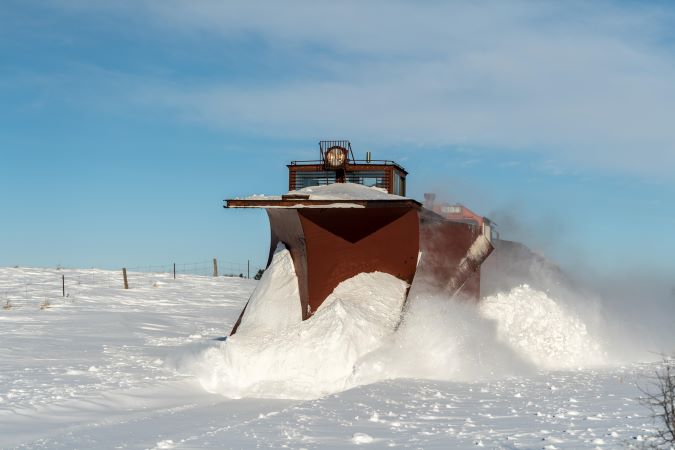 Our partnership with AccuWeather Enterprise Solutions continues to help provide the most up-to-date weather information to our operations employees in the field.
More communication
Lastly, our communication is always key. We have a team at BNSF dedicated to what's been dubbed the "Grain Desk," which coordinates and communicates grain origins and destinations to our operating departments 24/7/365.
Our team is committed to keeping our customers up to date on service performance and outlook throughout this season.
From wheat, sugar and other grains for your favorite fall breads, pies, pastries, and side dishes, to soybeans and corn for your animal feed and beyond, think of the track well-traveled those flavors have taken to get to you and your family. BNSF is proud to link farms to tables and support our friends in agriculture by moving their products to market by rail. Enjoy!