Making the grade: How BNSF maintenance is planned and performed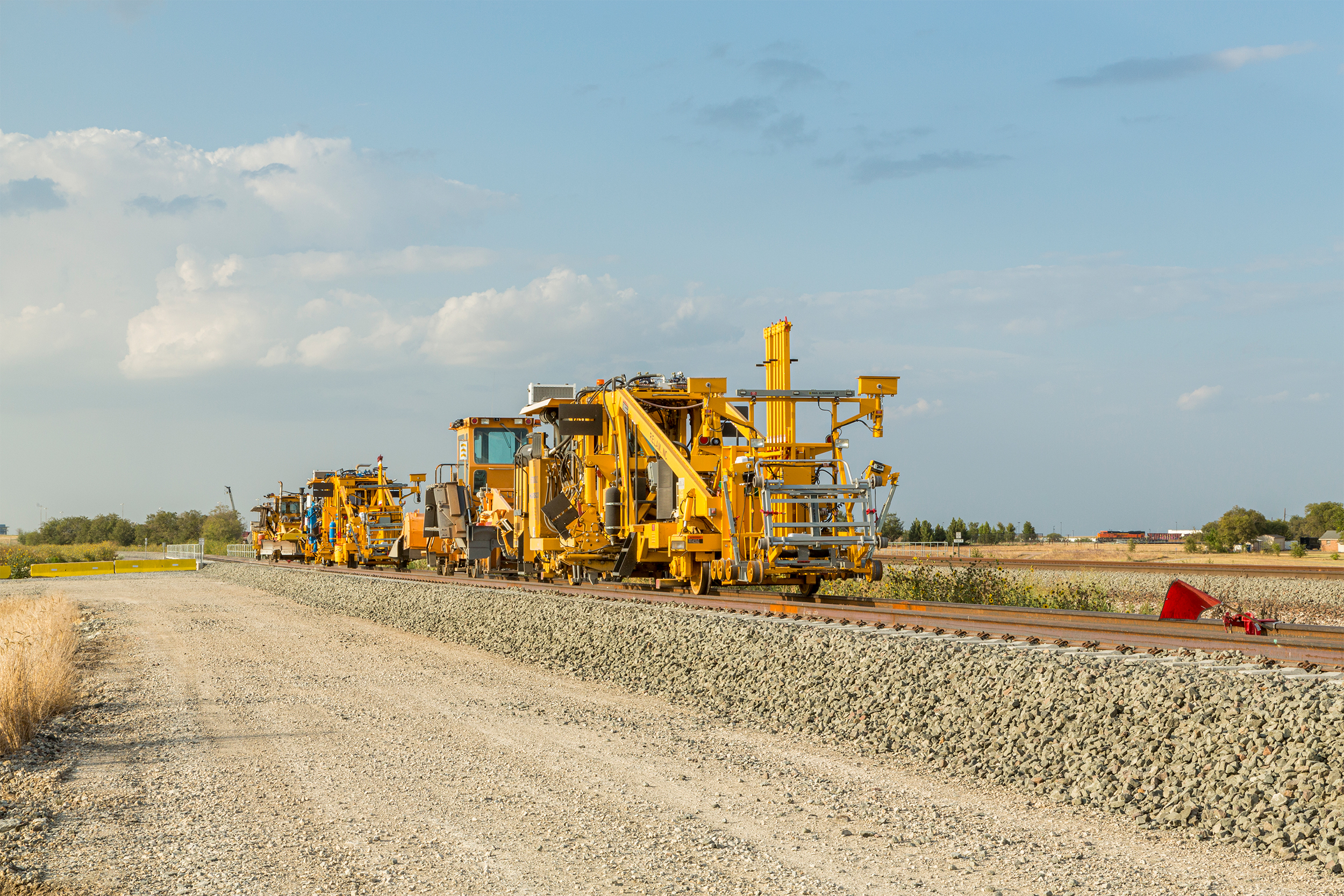 To keep our trains – and our customers' freight – moving, we spend billions of dollars every year to maintain our 32,500-mile-long network. In 2017 and 2018, we spent about $2.4 billion on maintenance each year, with an additional $2.47 billion planned for 2019.
Like your city and state have roadway maintenance programs to keep up with traffic wear and tear, we also have to keep our "road" in tip top shape. For a railroad, that means replacing existing rail, ties and ballast with new materials.
Unlike states, cities and municipalities that taxpayers support, we pay for our own maintenance and expansion. According to the Association of American Railroads (AAR), on average, railroads spend 19 percent of revenue on capital expenditures - six times more than the average U.S. manufacturer.
"Leaders in the capital-intensive freight rail industry understand that a well-maintained railroad is a safe railroad, and that sustained private investments position the industry to meet tomorrow's challenges. This is why our nation's railroads, such as BNSF, have collectively poured an average of $25 billion per year into rail infrastructure, including significant safety, efficiency and technology-related investments," said Ian Jefferies, AAR president and CEO. "Continuing to spend in the future will enable railroads to meet growing freight demand, safely serving myriad customers that truly support much of the U.S. economy."
Given the massive investments BNSF makes in our infrastructure each year, our Engineering team plans each project carefully, sometimes years ahead of when work will be done.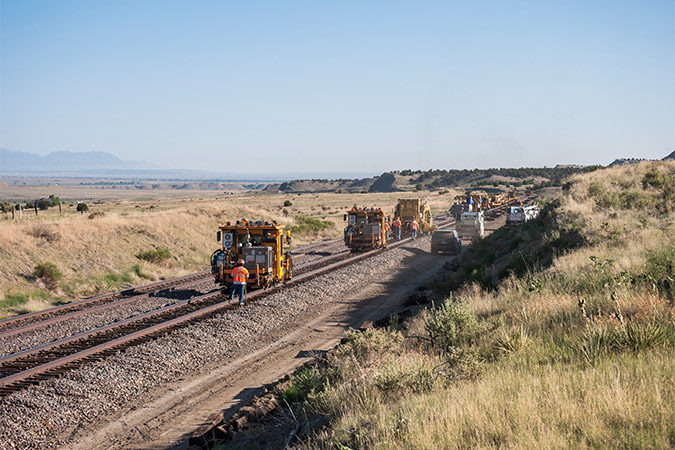 "Whether we are planning maintenance for track structure, signals or bridges, the strategy is the same," said Craig Rasmussen, assistant vice president of Engineering Services and Structures. "We know each part of our infrastructure has a lifespan, and we plan so that we can consolidate activities in a specific region and enhance the efficiency of projects in that area."
A project needs to be a win-win-win to make it to the top of the list. First, maintenance is performed in a way that extends the life of our assets. It doesn't make fiscal sense to replace infrastructure that is still considered healthy.
Second, the work should be a win for our maintenance crews. That means they can complete several consecutive projects in the same area.
Third, projects should be a win for the network. It's not feasible or necessary to shut down a section of the railroad for days, weeks or months every year so crews can perform their work. In fact, there are sections of the railroad where we won't perform maintenance certain times of the year, like the Transcon during Peak Season, that pre-holiday time when demand is high.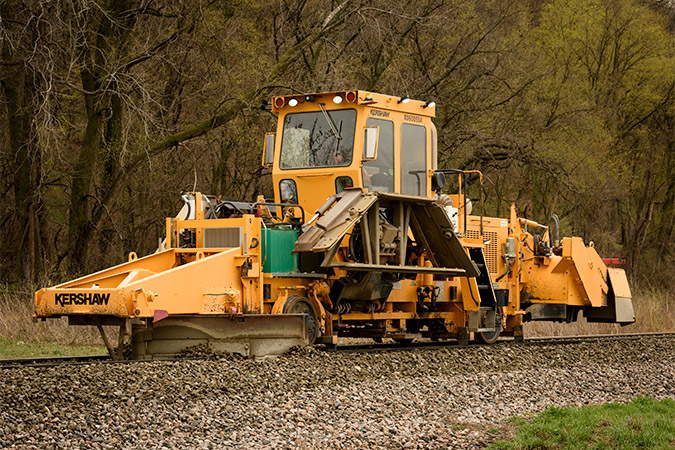 Maintenance projects are also condition-based, and the conditions that consume infrastructure life depend on the volume and type of train traffic, physical features like curvature and also climate. High-tonnage locations in a terrain with many curves will wear out the infrastructure faster than straight track with fewer trains and therefore demand a more aggressive replacement schedule.
Technology is part of the process too. We use tools like ground-penetrating radar and machine learning to determine conditions and wear-rate - and plan accordingly.
We also know the expected life for materials; for example, a wood tie can last up to 40 years, depending on climate. We use state-of-the-art optical systems that include X-ray technology that literally allows us to see inside of the tie so that we can remove and replace ties prior to failure.
Once we have established an annual plan, our maintenance crews – called production gangs – start their activities each year in the south early in the spring and then work north as weather permits. Each operates like an outdoor assembly line, using specialized machines to make the work as efficient as possible.
As an example, TP03 – a "super tie" gang – made up of about 70 team members and 40 machines will replace about 275,000 wood ties this year in portions of Nebraska, Minnesota, North Dakota, South Dakota and Montana. Their work started in March and should end in early December.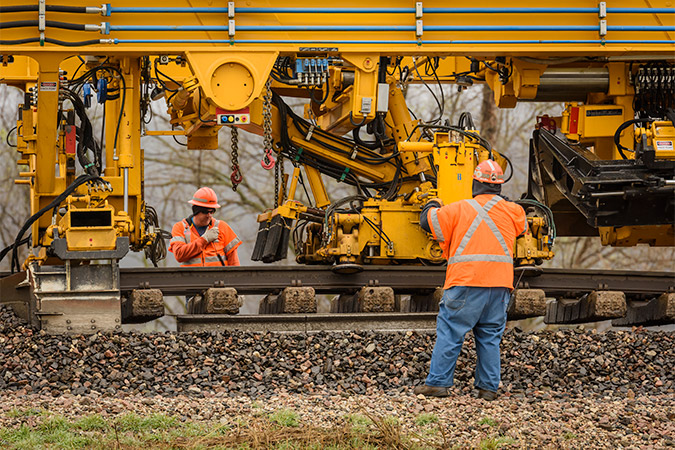 The team is led by Assistant Roadmaster Chris Jennings. "We're committed to leaving behind an infrastructure that we can take pride in, one that allows our railroad to meet customers' needs," said Jennings. "That's our signature. We want first-time quality so that we know our work is good for many years to come."
TP03, like every gang, is given a window – the time the track is taken out of service to allow work to be safely performed. Once the window is in place, the choreography of man and machines commences. It's a process – repeated mile after mile.
While some of our maintenance had to be redirected due to the recent Midwest flooding - considered one for the BNSF record books - the maintenance show will go on. Once the waters finally recede, rebuilding is completed and service restored, we'll get the show on the road – literally. Then we start planning next year's maintenance, hoping for a milder winter and spring.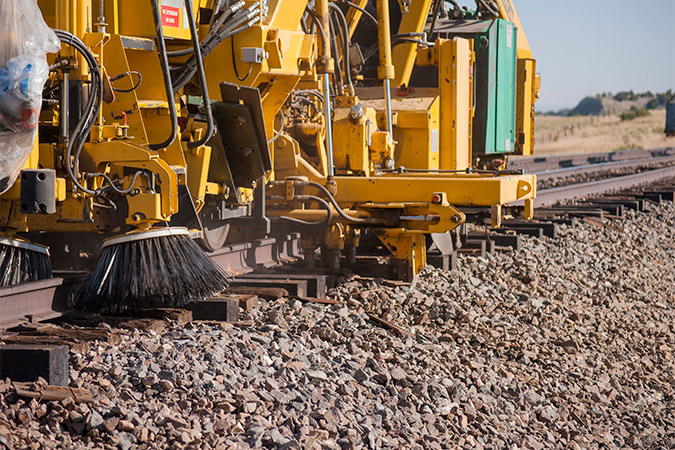 2019 Maintenance of Way Highlights
Here are some the maintenance activities this year by the numbers:
Replacing or installing 535 miles of rail
Installing nearly 2.3 million railroad ties
Installing 4.4 million tons of ballast
Surfacing and/or undercutting work of about 12,000 miles of track



We're hiring!
BNSF currently has track maintenance positions open in West Fargo and New Rockford, North Dakota. You can apply on our careers website. Apply today, because these positions close soon.