When temperatures dropped, we didn't stop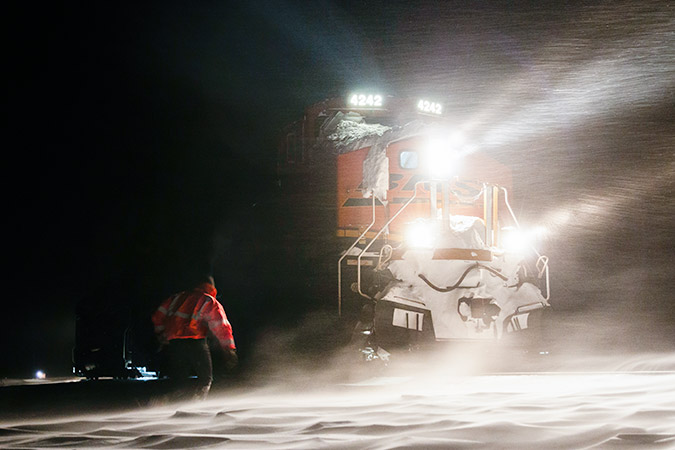 Mid-February's arctic outbreak made a deep freeze of much of the nation. Worse, the event was not just one, but back-to-back winter blasts, including Winter Storm Uri, which brought blinding white snow driven by high winds, coupled with icy precipitation. Temperatures dropped below zero. Power and water outages across the Midwest and South crushed communities, including many that don't often experience these conditions.
While millions hunkered down and dug out, BNSF employees kept trains rolling.
"Even our North region, which is accustomed to bitter cold, saw 50-below wind chill temperatures and minus 30 ambient temperatures in some locations," Matt Garland, vice president, Transportation, said. "While these extremes adversely affected service, we continued to move freight around the clock."
At our intermodal facilities, where containers and trailers from trucks or ships are loaded or unloaded for rail transport, we worked with customers to prioritize their shipments. To ease congestion, we established temporary gate allocations at several locations.
"We worked with our customers on what we could bring into the facilities daily, depending on demand, priority, equipment availability and, of course, the weather," explained Bob McConaughey, assistant vice president, Hub & Terminal Ops. "Processing may have been delayed, but we looked at all opportunities to keep freight moving and avoid complete shut downs to service. Thanks to how we worked and interacted as a team, we were largely successful."
When forecasters warned of impending storms, BNSF initiated winter action plans that ensure resources and procedures are in place to minimize winter's impact on our people and our service. We gave customers notice that trains might be held or rerouted, and we provided employees with personal protective equipment and other aid, like warming stations and plentiful water, so they could work safely.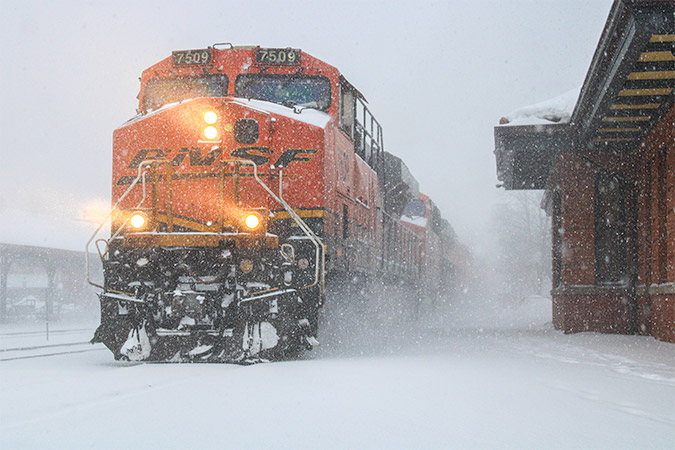 Trains operate 24/7, even in extreme cold, so we focused on trains that could be kept moving, generally on mainline routes. When we knew a front was moving in overnight, we moved as much volume as possible during the day. We limited switching and use of crossovers. We also focused on moving some coal trains to keep electricity-generation facilities fueled. These decisions were made from our Network Operations Center, with input from our field teams' command centers.
Getting crews to and from the trains can be a challenge, especially when roadways are impassable. Two restored passenger cars we call "snow coaches" were used in the Northwest to ferry crews, supplementing our van services (shown below).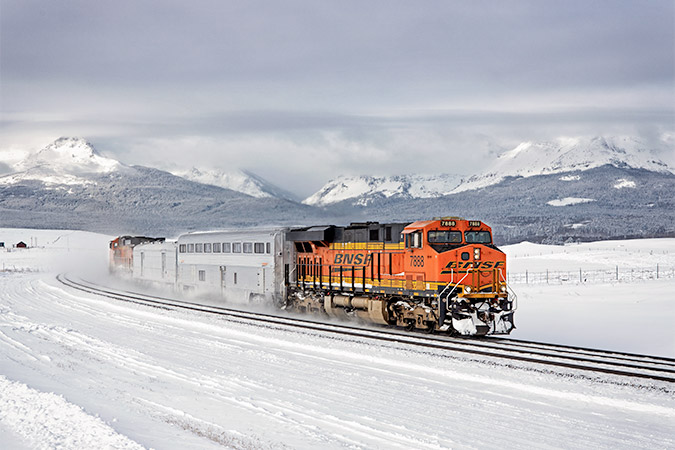 To keep the trains in good running condition, we added extra locomotives to generate proper air flows for the trains' air braking systems. Train lengths were also reduced as a precaution. Then we used specialized equipment like blowers and snow plows to clear tracks.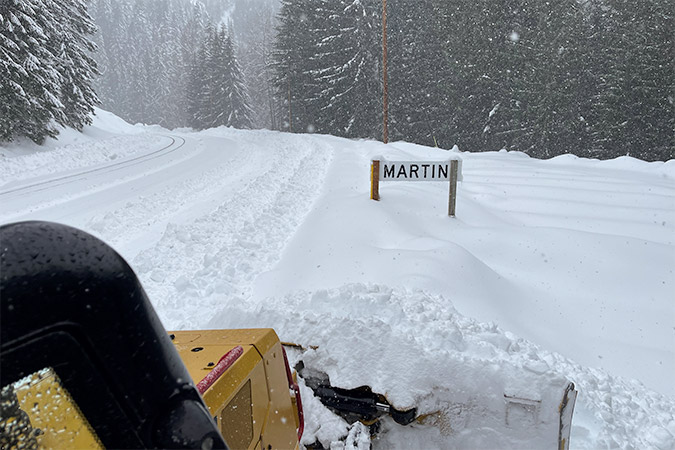 Because snow and ice accumulating in rail switches can create operational risks, we used hundreds of tons of salt and thousands of switch heaters to keep track components from freezing. Our Engineering teams helped clear switches, removed snow and kept signal systems running.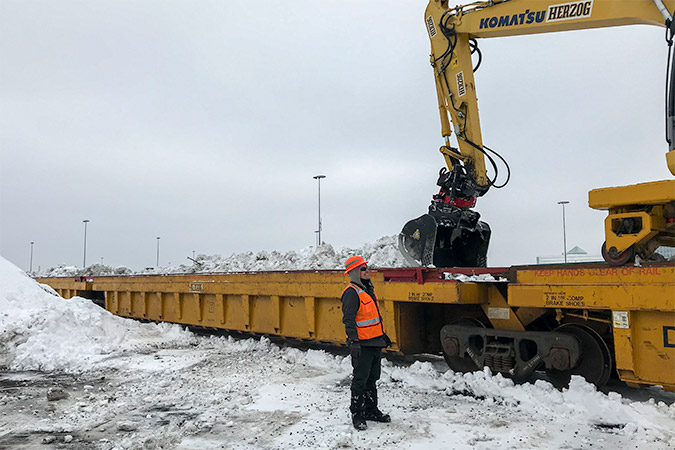 Our Mechanical teams, who are responsible for the maintenance of the locomotives and freight cars, have rapid responders who are cross-trained to resolve issues with both types of equipment when cold temperatures affect components. They and our Engineering teams worked 24/7 to do their part.
Today, all of our teams are making progress to safely restoring critical main line segments and moving trains that had been held for an extended time.
"To our employees who worked under these extremely difficult conditions, thank you for your hard work and the sacrifices you made. To our customers, thank you for your patience and cooperation," said Executive Vice President and Chief Operations Officer Matt Igoe. "Together, we are helping to restore the supply chain that delivers goods that sustain life and fuel the American economy."