Community
From supporting worthy local and national causes to honoring veterans and first responders, BNSF cares about the communities in which we live and work.

Read More
BNSF Railway Foundation
The key vehicle through which BNSF contributes to our communities is the BNSF Railway Foundation. Through scholarships, funding for community groups and other avenues, the BNSF Railway Foundation donated more than $10 million to deserving causes in 2017.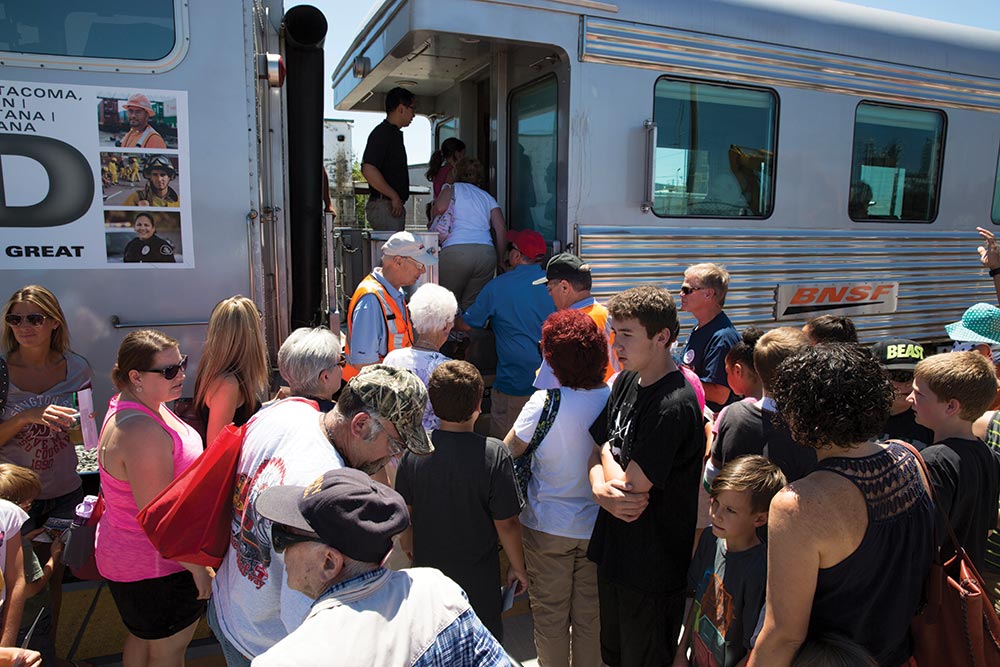 The BNSF Railway Foundation donated more than $10 million to worthy causes in 2017.
Honoring Veterans
Every day BNSF and our team members look for ways to give back to causes close to our hearts. One such cause is honoring our veterans; that's why in 2017 BNSF partnered with J.B. Hunt, Dart and Prime to donate shipping services to transport wreaths across the country. Each December, Wreaths Across America places wreaths on military veterans' graves at more than 1,200 locations.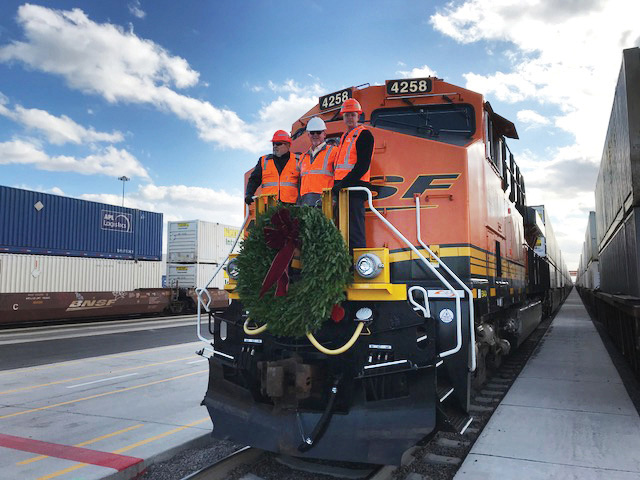 Helping After Harvey
To support disaster relief efforts and help the hundreds of thousands of people affected by the devastation of Hurricane Harvey, the BNSF Railway Foundation donated more than $150,000 in 2017 – including $100,000 to the American Red Cross and $50,000 to the city of Houston's Hurricane Harvey Relief Fund. We also made it easier for individual BNSF employees to contribute personally to Harvey-relief organizations by waiving the $100 minimum required to match employee donations through the Foundation's Employee Matching Gift Program. In the aftermath of the storm, many BNSF employees assisted in efforts to rescue their neighbors from flooded homes. And BNSF's Employee Assistance Program provided support for many Houston-area BNSF employees who needed assistance with shelter, food, power and clothing.
BNSF also partnered with CSX and Soles4Souls – a non-profit organization that provides relief through the distribution of shoes and clothing – to coordinate efforts to transport 300,000 items to help those in need affected by Harvey.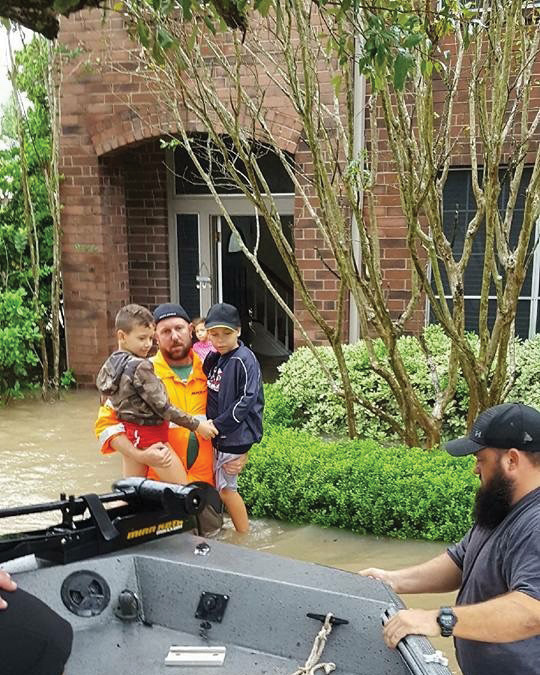 Special Trains for Special People
First Responder Express
The First Responder Express honors and entertains police officers, firefighters and other first responders and support personnel and their families in communities across our network. In 2017, the First Responder Express made stops in Galena, Illinois, and Fort Worth, Texas. While there, the BNSF Railway Foundation awarded grants to local organizations that support these communities and their first responders.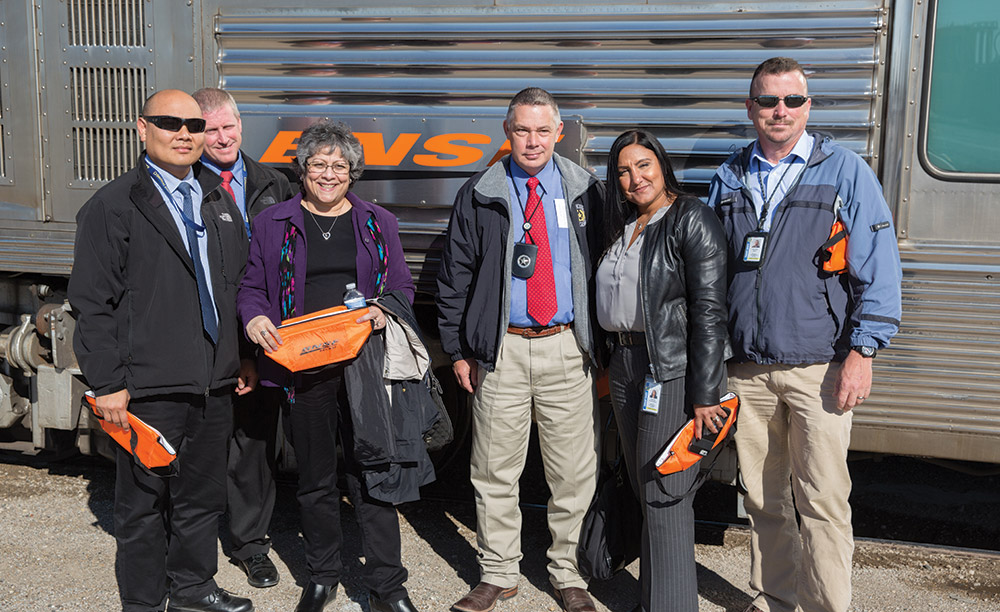 BNSF Special
For the 20th year, BNSF honored our own employees and their families with trips on the BNSF Special in 2017. With 15 restored vintage passenger railcars from the 1950s and 1960s pulled by two BNSF locomotives, it was indeed a special opportunity for BNSF team members in nine cities in South Dakota, North Dakota, Minnesota, Wisconsin, Illinois and Iowa. The Special also made room for riders from community organizations such as Boys & Girls Clubs, as well as local first responders.
Holiday Express
The BNSF Holiday Express continued its annual tradition of spreading holiday cheer to military families in 2017. With stops in Texas, Oklahoma and Missouri, the Holiday Express delivered a fun train trip with holiday food and entertainment to more than 2,200 military family members. Since the Holiday Express' inaugural trip ten years ago, the BNSF Railway Foundation has donated approximately $675,000 to local organizations that support the troops and their families.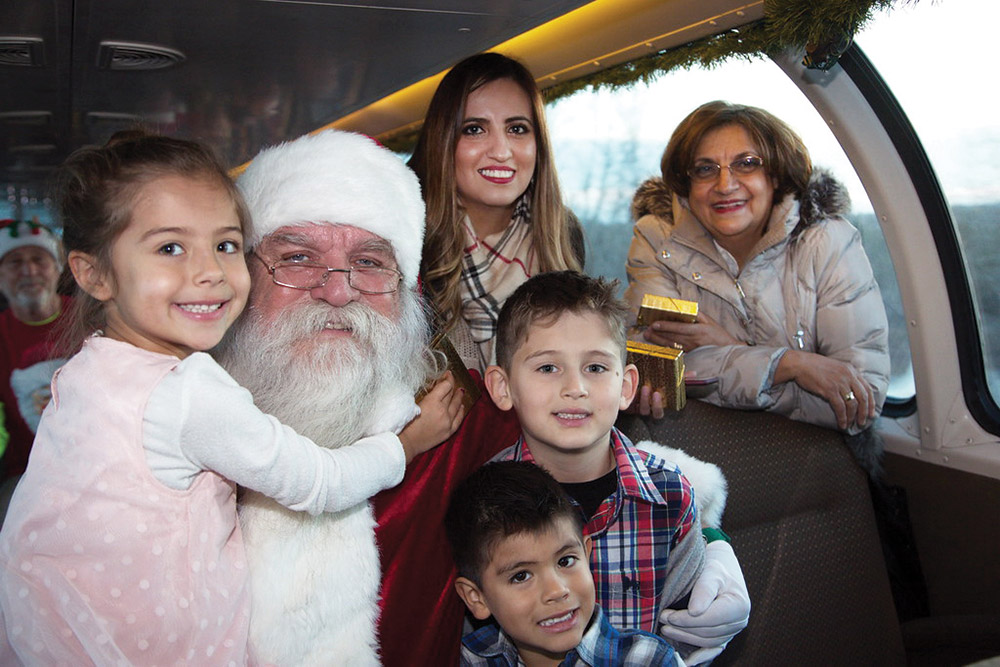 Heritage Community Awards
BNSF annually recognizes select communities along our network that embrace their past, present and future ties to freight rail. In 2017, the BNSF Railway Heritage Community Award was bestowed upon Galesburg, Illinois; Havre, Montana; and Temple, Texas. Festivities include a reception aboard special BNSF railcars and donations from the BNSF Railway Foundation to local nonprofit organizations.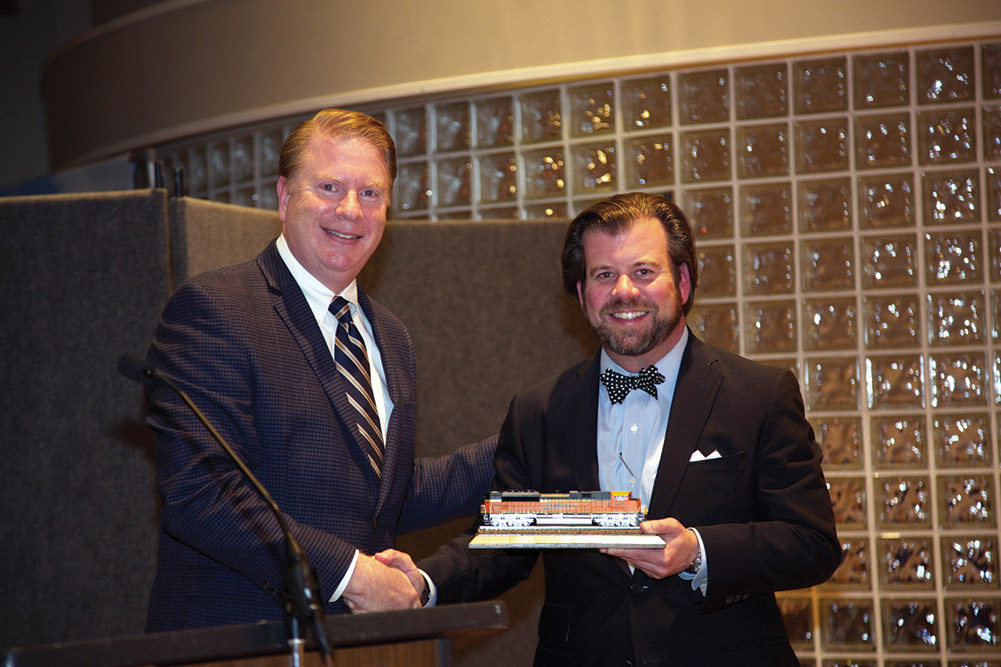 Tribal Relations
BNSF operates in or adjacent to 86 tribal lands and is the only U.S. Class I railroad with a Tribal Relations team. In addition to strengthening relationships with tribes, the team also works to establish and refine processes and education for BNSF employees about tribal issues, and helps develop protocols and guidance related to the protection of cultural sites. Since its inception in 2014, the Tribal Relations team has connected with more than 55 tribal communities through direct meetings with tribal leaders and tribal citizens on issues of rail safety, economic development opportunities, and cultural and environmental matters.
Tribal Relations outreach efforts in 2017 included a $150,000 donation from the BNSF Railway Foundation to help the Crow Tribe kick-start a fundraising campaign for the construction of a new dance arbor to commemorate the Crow Fair's 100th anniversary in 2018. Internationally, the Crow Fair is known as the "Teepee Capital of the World," bringing together more than 50,000 spectators and participants from around the globe annually. This donation is just one example of how BNSF helps to preserve the cultural traditions of the tribal nations we work with every day.