Employees
Our 41,000 team members are the backbone of BNSF's success, and we do all we can to strengthen their skills to lead us into the future.

Read More
Promoting Diversity
BNSF believes in the value of diversity in our workforce. In 2017, 36 percent of our teammates hired were minorities or women. BNSF was recognized, for the fifth consecutive year, as a Top 50 STEM Native American Employer, named to Forbes America's Best Employers and included in Minority Engineer magazine's Annual Top 50 Employer list for 2018. We also promote diversity by participating in scholarship programs that benefit minority students, such as Girls Inc., and through the BNSF Railway Foundation we support organizations, including the American Indian Science and Engineering Society and the United Negro College Fund.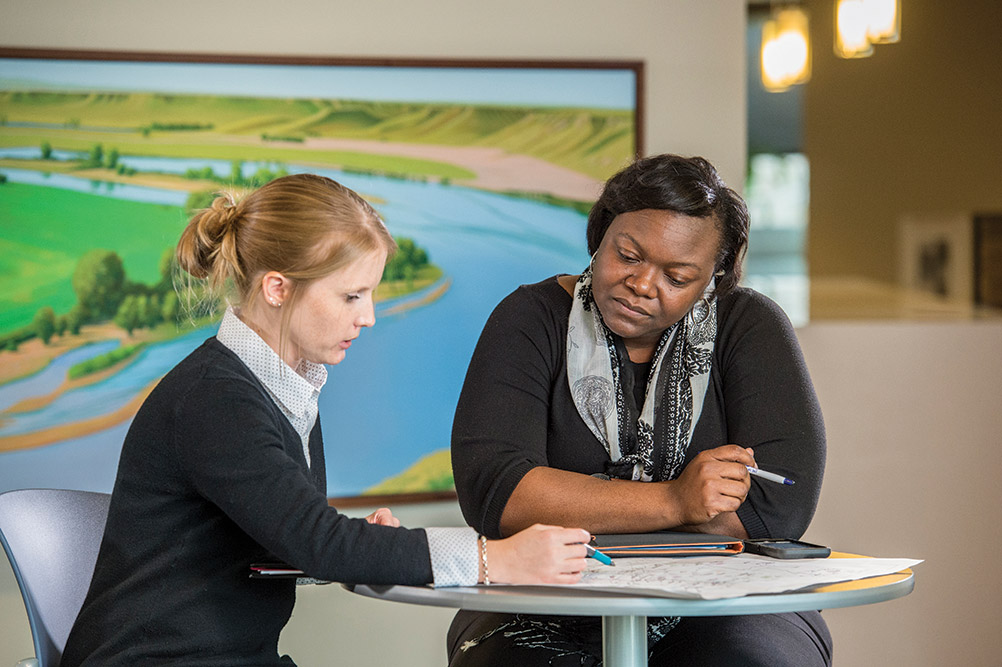 36% of BNSF's newly hired workers in 2017 were minorities or women.
Opportunities for Veterans
BNSF employs more than 7,300 military veterans (approximately 18 percent of our workforce). In 2017, approximately 8 percent of all newly hired employees were men and women who have served our country in the armed forces. BNSF supports reservists as well, enabling time off for training and deployment.
Top Training
BNSF invests in the training and development of our people. Every employee is offered targeted, role-based training and on-boarding, with an emphasis on safety, technical expertise and leadership. While training, BNSF team members learn on best-in-class simulators, through structured on-the-job rotations and from industry experts, their peers and BNSF leaders. The excellence of our leadership development, technical and safety training programs was recognized with a Top 5 global ranking from Training Magazine in 2018.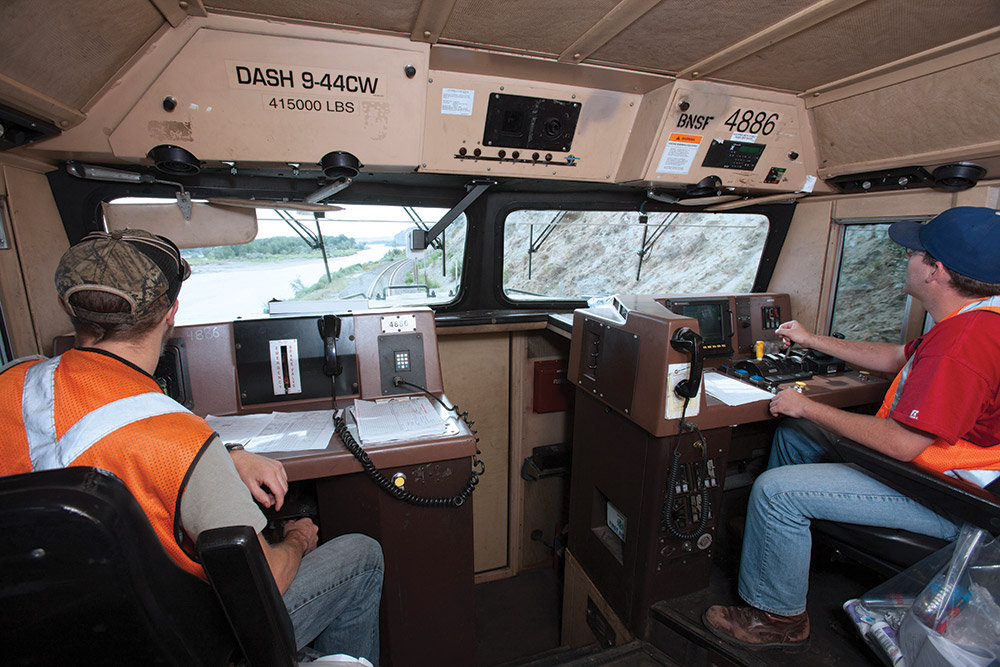 More than 97% of BNSF leadership positions are filled with internal candidates.
Career Longevity
BNSF develops our team members for long-lasting careers. The average employee tenure at BNSF is 13 years. Several programs promote career development, including our Management Trainee program, Experienced First Line Supervisor program and our First Line Supervisor program. Additional career development offerings include formalized feedback and coaching, mentoring programs, tuition reimbursement and experiential job-rotation assignments.