Reducing the Carbon Emissions of Our Customers
BNSF customers significantly decrease their carbon footprint by converting their shipments from trucks to trains. A single double-stack intermodal train removes several hundred long-haul freight trucks from the highway. In fact, no other form of land freight transportation is by its very nature more fuel- and resource-efficient than rail. Rail also provides tremendous benefits by reducing our country's overall transportation emissions and carbon footprint. In 2017, shipping with BNSF enabled our customers to reduce their total carbon emissions by 37.5 million metric tons.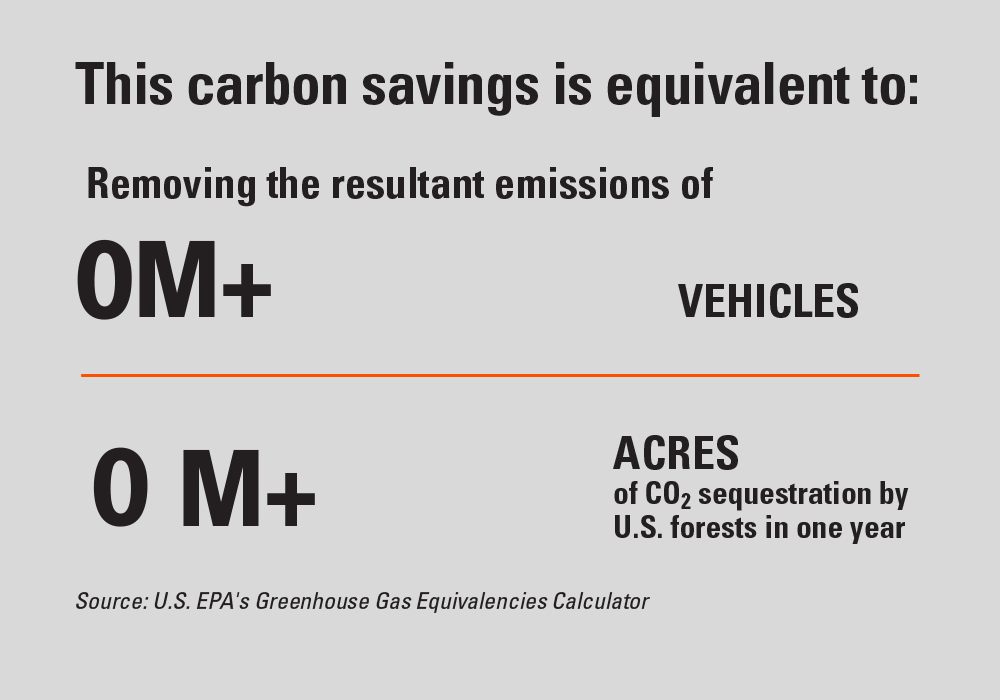 Reducing BNSF Emissions
BNSF has upgraded the majority of our locomotive fleet to more energy-efficient technologies over the last decade, helping us make advances in increasing fuel efficiency and decreasing CO2 and particulate emissions. Changes in operations and maintenance practices have also contributed to fuel-efficiency improvements.
*Revenue ton mile (RTM) is the weight of our customers' freight multiplied by the miles traveled.
*Gross ton miles (GTMs) are the weight of the train (minus the locomotive) multiplied by the miles traveled.
*Particulate Matter (PM) is a mixture of solid particles and liquid droplets found in the air.
Recycling
BNSF further reduces our environmental impact by recycling materials. In 2017, that included approximately: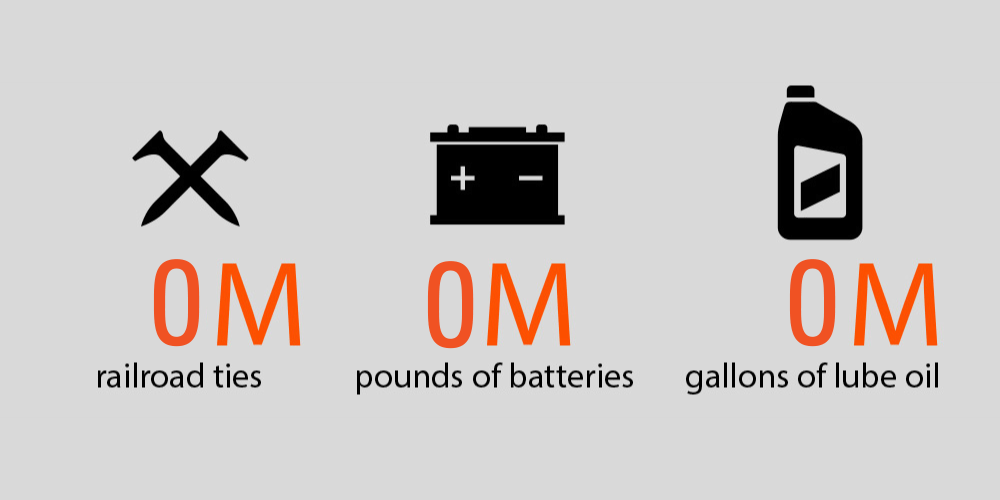 Legacy Site Rehabilitation
At legacy sites, where predecessor railroads and others may have conducted operations for up to a century, BNSF is actively addressing environmental impacts. In the last 10 years, BNSF has invested approximately $520 million toward remediation of legacy sites and rehabilitated approximately 210 sites.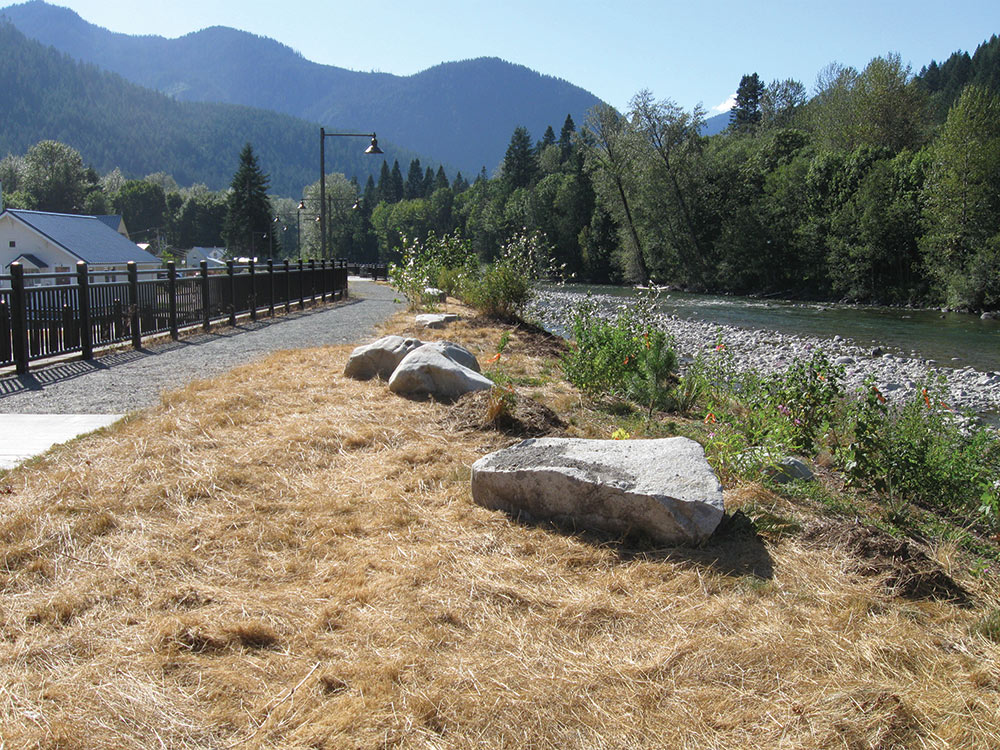 Protecting Wildlife
BNSF appreciates the importance of wildlife. For example, in the summer of 2017, a passerby spotted a baby owl that had fallen from a nest under a BNSF rail overpass just south of our Alliance Intermodal Facility in Haslet, Texas. A wildlife rescue organization helped nurse the young owl back to health. When it was ready to return home, BNSF supplied the bucket truck that lifted a rescue worker up high enough to gently place the owl back in its nest, safe and sound. And while we were replacing the Camas Bridge in Washington state earlier in the year, BNSF team members, noticing some ospreys had lost their favorite perch during the work, built a pole alongside the new bridge and relocated the osprey nest to a platform on top of that structure to give them a safe new home.