Customer Carbon Reduction
By converting their shipments from trucks to trains, BNSF customers are significantly decreasing their carbon footprints. A single double-stack intermodal train removes several hundred long-haul freight trucks from the highway. No other form of land freight transportation is more fuel- and resource-efficient than rail. Rail also provides environmental benefits by reducing our country's overall transportation emissions and carbon footprint.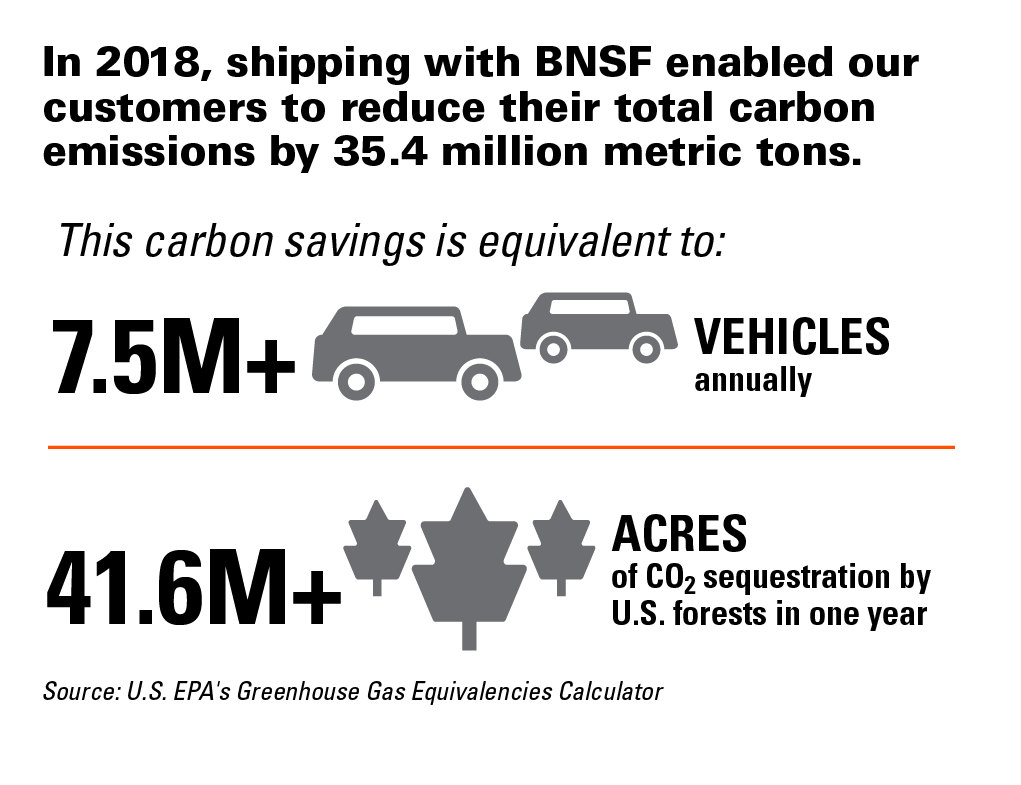 Reduced BNSF Emissions
Over the last decade, BNSF has upgraded the majority of our locomotive fleet to more energy-efficient technologies. This helps us increase fuel efficiency and decrease CO2 and particulate emissions. Improvements in operations and maintenance practices also contribute to enhanced fuel-efficiency.