BNSF to Introduce Direct Intermodal Service Between the Pacific Northwest and The Ohio Valley Region
With the growth of its direct-rail intermodal service connecting California with the Ohio Valley region, BNSF will introduce a new service option between the Pacific Northwest and Northwest Ohio. This new container-only service will initially be offered five days a week for both eastbound and westbound freight originating and terminating at our South Seattle Intermodal Facility.
Effective today, customers who originate shipments at BNSF's South Seattle Intermodal Facility can now access some of the fastest growing industrial and consumer markets in and around northwest Ohio including Toledo, Columbus, Cleveland, Cincinnati, Detroit, Louisville and Pittsburgh.
For specific schedule details, click here. The new service offering supports greater supply chain efficiency and is made possible as a result of BNSF's continued focus on providing access to key markets and enhanced service capabilities for our customers.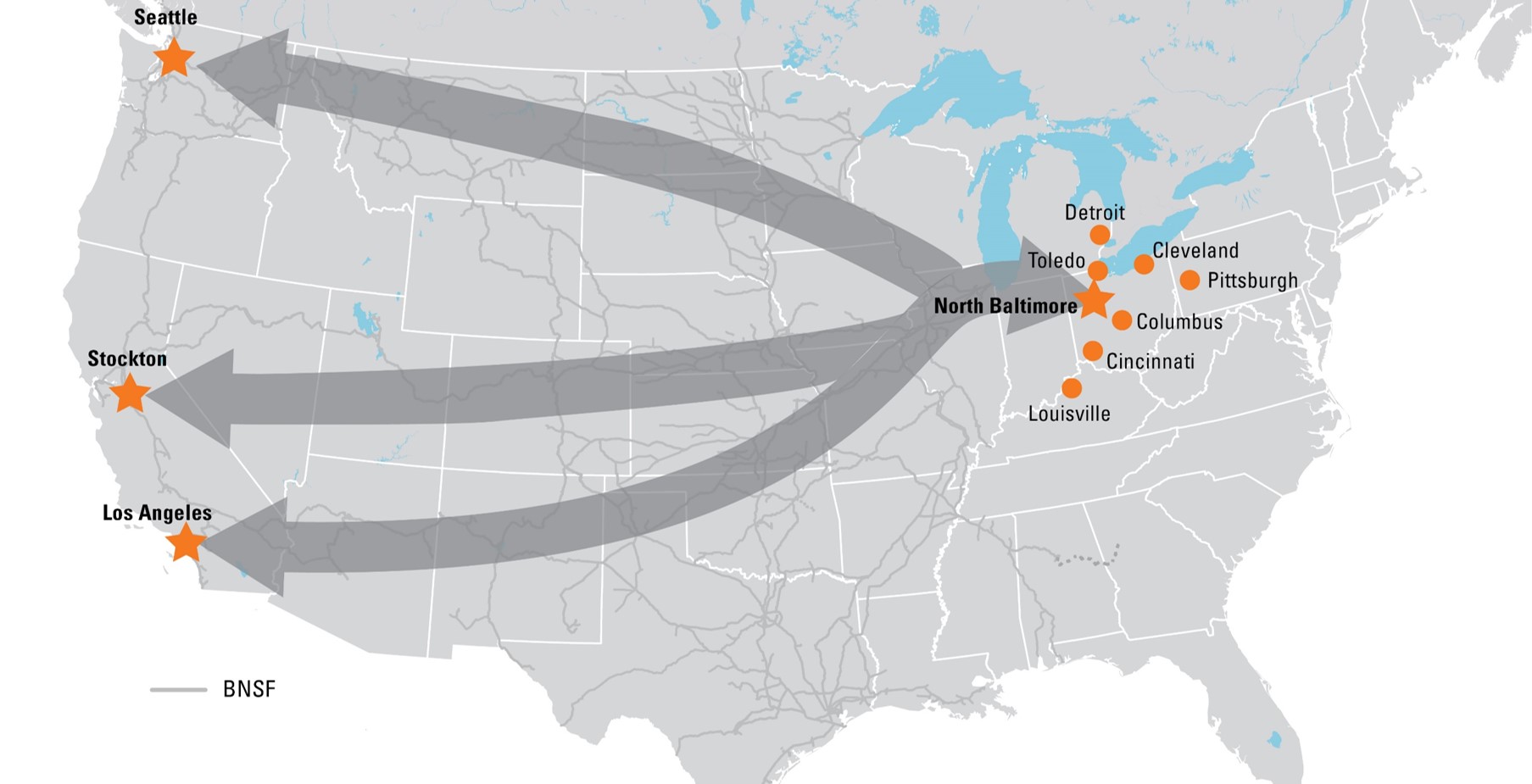 Please contact your BNSF marketing representative if you have any questions.
If you have any questions, please send an email to Customer.Notifications@bnsf.com