Giving back to the communities we serve: BNSF Railway Foundation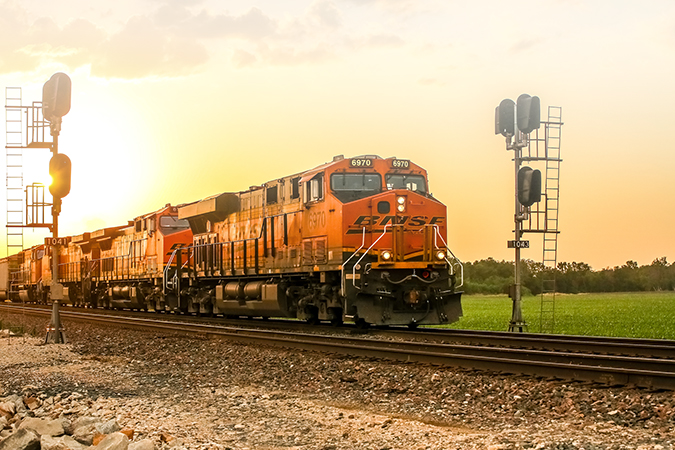 Your first thought of Thanksgiving may bring fond memories of family, food, football or turkey-induced naps, but at its core, the national holiday's meaning is rooted in gratitude. While Turkey Day gives us a specific day devoted to being grateful for life's gifts, the BNSF Railway Foundation works all year to show our appreciation through charitable giving to the thousands of communities along our network.
"The focus of the BNSF Railway Foundation is to support and help improve quality of life in the communities that we serve," said Zak Andersen, vice president, Corporate Relations and president, BNSF Railway Foundation. "We strive to build and nurture long-lasting relationships in these communities where our employees live, work and volunteer. Though partnership, we create economic value while also preserving community and environmental well-being."
The Foundation supports organizations with scholarships, grants and the Employee Matching Gifts Program, which encourages BNSF employees to give financial aid to qualified educational and nonprofit service organizations by matching every dollar contributed. Last year, the Foundation gave $8.8 million to charitable organizations. Here are a few examples of the types of programs that benefit from the Foundation.
Holiday Express and military families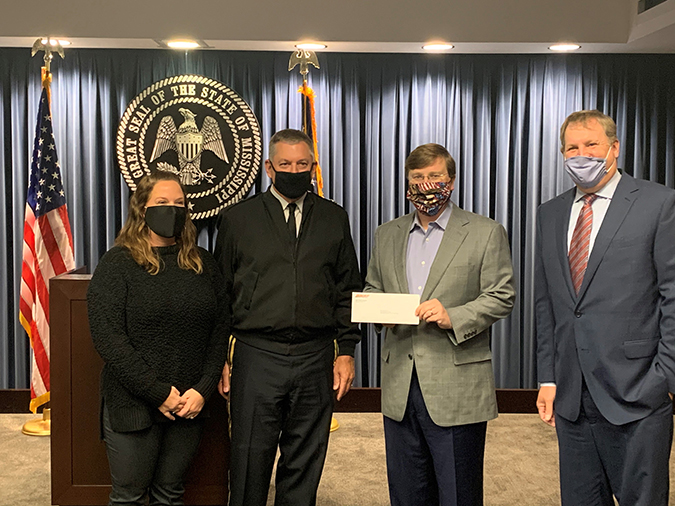 BNSF's Holiday Express honors military members and their families for their service and sacrifices with a special train ride. Since the Holiday Express' inaugural trip in 2008, BNSF has donated to local organizations along the trips' routes that support troops and their families. When the pandemic halted Express trips in December 2020, which were originally scheduled for the southeast portion of the BNSF network, Michael Garriga, BNSF executive director of public affairs, helped arrange donations of $10,000 to each of four regional organizations to make sure resources were still allocated during a critical time of need.
"We were disappointed that we couldn't take the military members and their families on board our trains," Garriga said. "But it still felt good to know that even without the trains, BNSF could honor those families and their sacrifices through our Foundation's contributions."
"We are so grateful for BNSF Railway and their contribution to the Mississippi Military Emergency Relief Fund," said Gov. Tate Reeves. "We thank you for your generosity and continuous support of our service men and women."
Supporting communities through tragedy
In Summer and Fall 2021, the Foundation gave more than $65,000 to organizations across California, including those focused on children, food insecurity and the arts. The largest donation was $35,000 to the Almanor Foundation in Plumas County to help those affected by the Dixie Fire.
The Almanor Foundation Wildfire Relief Grant Program supports the rebuilding and revitalization of communities throughout the region by working with other funding partners to help businesses and community members affected by the fire.
Alongside the recovery grants, BNSF helped fight the Dixie Fire by operating fire trains equipped with modified tank cars with pump systems to prevent and address fires directly from the tracks. To view a crew operating a fire train to help stop the potential spread, follow this link.
Freight isn't the only thing we move
As a part of our commitment to quality of life in communities across our network, we want to help keep kids moving too, so they remain active and healthy. Equipment and space for physical education and extracurricular activities can be expensive, so our Foundation assists programs with funds to achieve their goal of promoting a healthy lifestyle.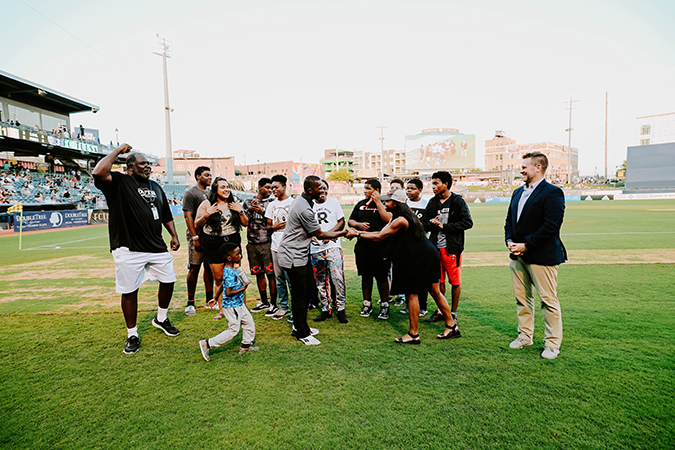 During the summer in Oklahoma, we partnered with FC Tulsa and the Tulsa Dream Center to support the Tulsa Dream League, the first fully funded elementary soccer league in North Tulsa. The Foundation donated $30,000, for use over the next three years, to help provide equipment, shoes and uniforms for more than 300 kids so they continue to have access to the game of soccer.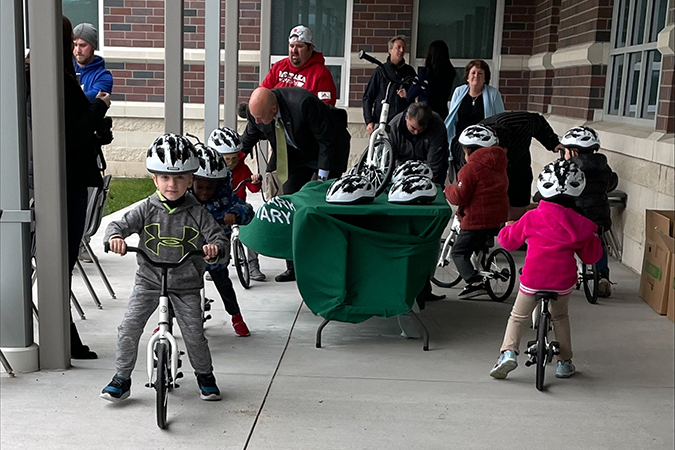 Our Foundation also assisted the All Kids Bike movement with contributions totaling $35,000 in Arizona, Montana, Nebraska and Wyoming. All Kids Bike is a national movement led by the Strider Education Foundation to place Kindergarten PE Learn-To-Ride Programs and bike equipment into public schools for free.
"The addition of the All Kids Bike program at Gifford Park Elementary in Omaha, Nebraska, will bring critical foundational skills to students as they share in the joy of learning to ride a bike for many years to come," said Matthew Seebaum, director of development, All Kids Bike. "Our national ambassadors and generous donors help make the All Kids Bike program possible for many schools that would not otherwise be able to afford it. We are continuing to help schools benefit from the BNSF Railway Foundation grants as we expand on our mission to teach kids how to ride a bike as part of their kindergarten PE program."
These programs are a small sample of the organizations we help to better the communities we serve. While giving thanks this holiday, if you think of a worthy organization that serves a community on the BNSF network, please encourage them to read our guidelines at our Foundation website to see whether they qualify and would like to apply.