Developing Cleaner Technology
BNSF is actively pursuing multiple means to reduce our carbon emissions and utilize more sustainable technology in our operations.
Cleaner technologies we invest in include:
Battery-Electric Locomotives
Battery-Electric Hostlers, Forklifts & Drayage Trucks
Idle Control
Electric Wide-Span Cranes
Automated Gates at Intermodal Facilities
More Fuel-Efficient Tier 4 Locomotives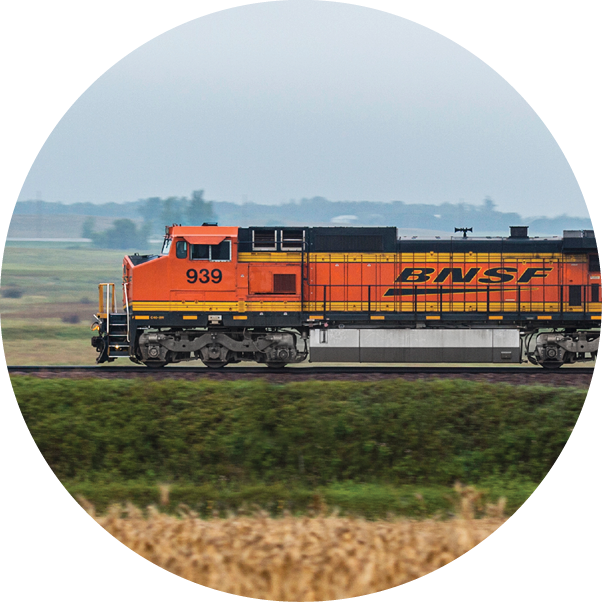 Customer Carbon Reduction
By converting their shipments from trucks to trains, BNSF customers are significantly decreasing their carbon footprints. A single double-stack intermodal train removes several hundred long-haul freight trucks from the highway. No other form of land freight transportation is more fuel- and resource-efficient than rail. Rail also provides environmental benefits by reducing our country's overall transportation emissions and carbon footprint.
In 2020, shipping with BNSF enabled our customers to reduce their total carbon emissions by 24.7 million metric tons. This carbon savings is equivalent to: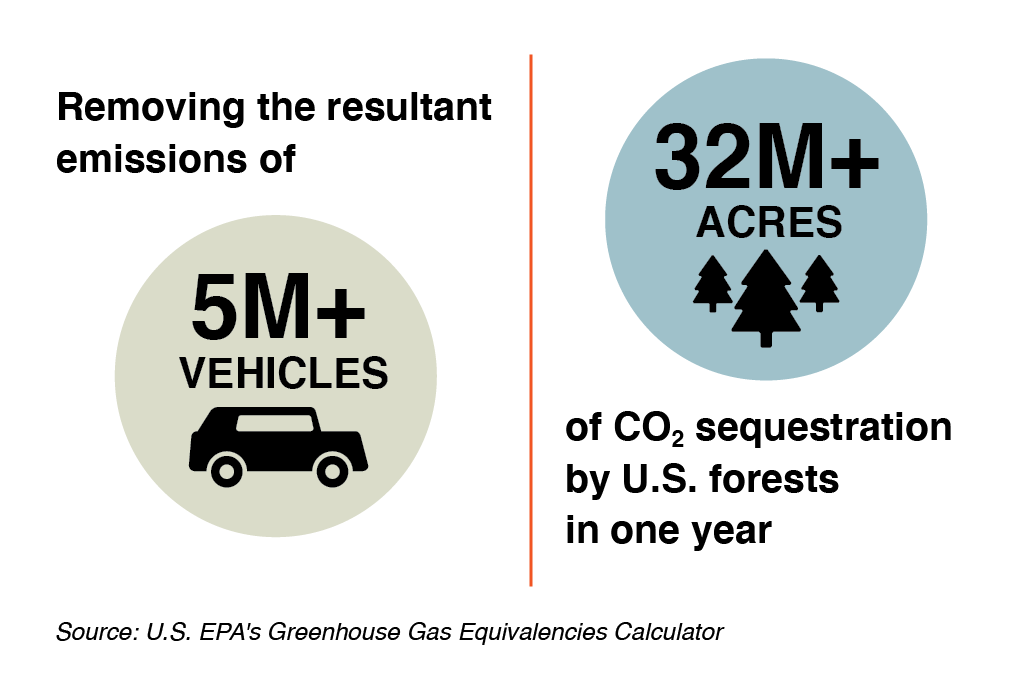 Reduced BNSF Emissions
Over the last decade, BNSF has upgraded the majority of our locomotive fleet to more energy-efficient technologies. This helps us increase fuel efficiency and decrease emissions. Improvements in operations and maintenance practices also contribute to enhanced fuel-efficiency.
Fuel Efficiency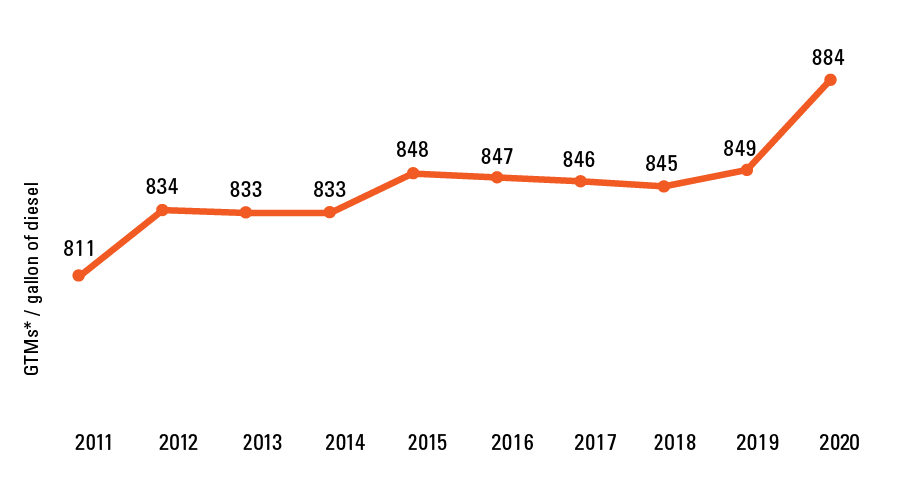 Diesel Particulate Emissions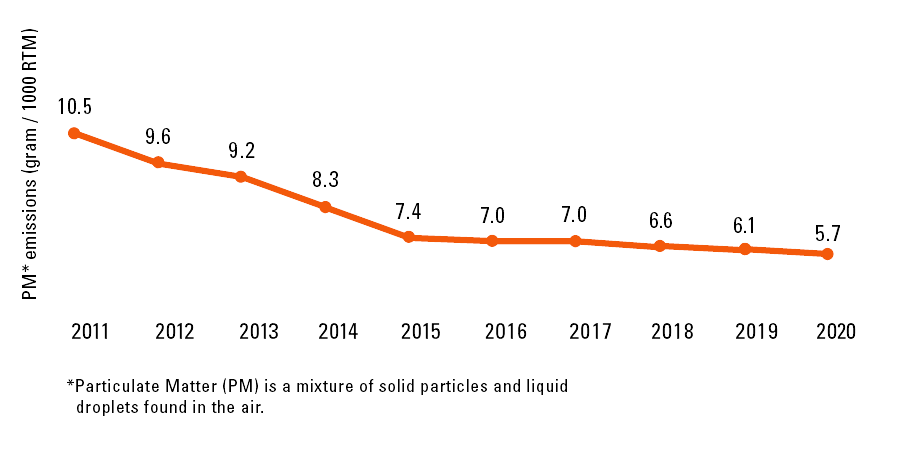 Recycling
Recycling efforts further reduce BNSF's environmental impact. Materials recycled in 2020 included approximately: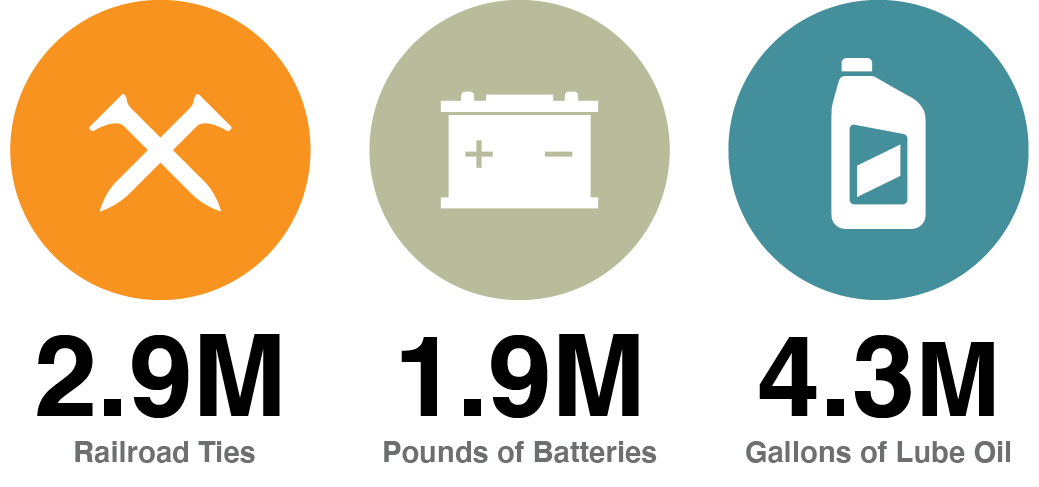 Building an Artificial Reef
Among our efforts to promote sustainability in 2020 was the chance to place our railroad ties where they'd never been before – under the water in the Gulf of Mexico.
When BNSF learned about the Rio Grande Valley (RGV) Reef, an artificial reef under construction off the coast of Texas' South Padre Island, we saw an opportunity to recycle our concrete ties in a particularly helpful way.
It can take decades for a natural coral reef to form, but artificial reefs, built by sinking large objects that act as a foundation for plants and animals to build on, have proved beneficial to ecosystems damaged by overfishing, pollution and other factors.
And, as it turns out, concrete railroad ties are a natural fit for artificial reefs. "This concrete tie reef is better than any other material," said Gary Click, President of the Friends of the RGV Reef, "because the ties lay across each other, creating a very complex environment for marine life."
So BNSF donated more than 60,000 used concrete ties to help build an approximately one square mile section of artificial reef, which is more than 32 feet tall and weighs more than 3,700 tons. It's expected that more than a quarter million fish, primarily red snapper, will make the BNSF Reef home. Click here to read our Rail Talk story.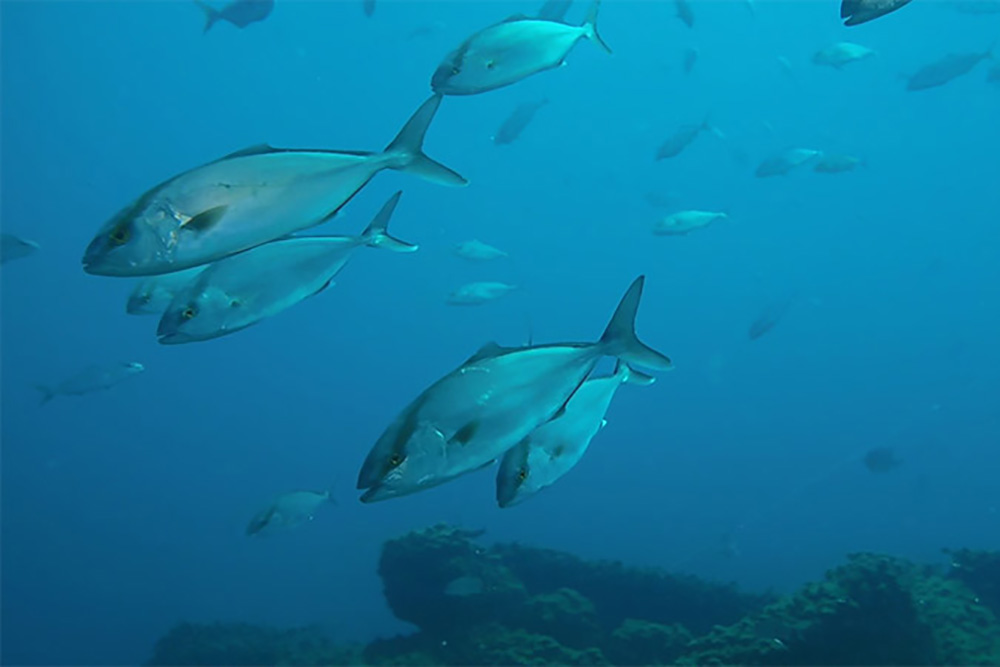 Legacy Site Rehabilitation
BNSF is actively addressing environmental impacts at legacy sites – places where predecessor railroads and others may have conducted operations for up to a century. In the last decade, BNSF has rehabilitated approximately 150 sites and invested approximately $345 million toward remediation efforts.