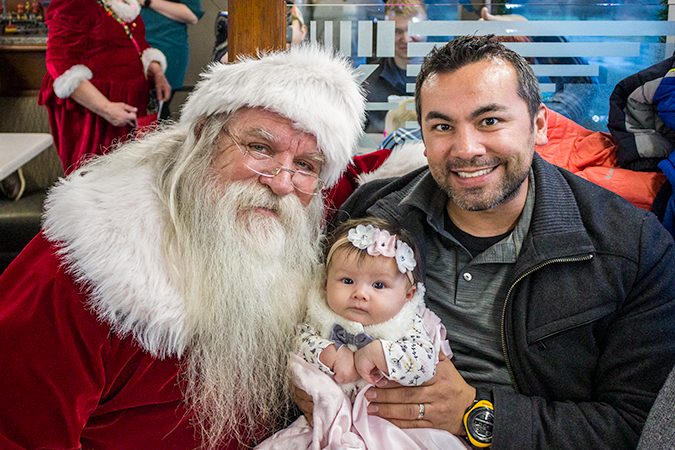 Spreading holiday cheer to military families
BNSF's commitment to the men and women who serve in the military goes back to the creation of the railroad we know today. We recognize that the sacrifices made by those in the military are also sacrifices shared by their families. Over the past 11 years, more than 25,000 passengers have climbed aboard The Holiday Express as we say "thank you" for their service.
As a token of our gratitude, the BNSF Railway Foundation donates to charitable organizations that support military families at each stop of The Holiday Express. To date, those donations total approximately $750,000.
Watch the video below for the complete story.