In the blood: BNSF employee's railroad heritage goes back six generations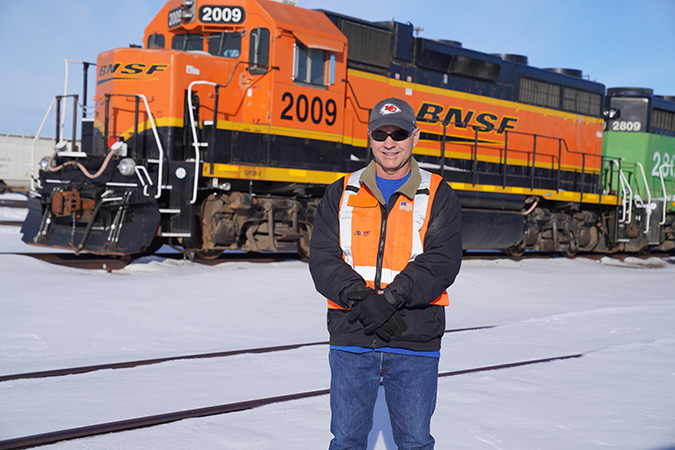 Railroading has been integral to our nation for almost two centuries, and for many families, it has been an important part of their heritage, too. BNSF locomotive engineer Brett Wodke is a sixth-generation railroader, starting with his great-great-great grandfather. Here's a look at the Wodke family's impressive history:
Frederick Wodke
Frederick Wodke immigrated to the U.S. from Demmin, Germany, in the 1860s. Upon arrival, he enlisted in the Union Army on Aug. 13, 1862, fighting in the Civil War under the 160th Regiment of the New York infantry. After three years and the end of the war, he landed in Kansas, working as a track section foreman for the Missouri-Kansas-Texas Railroad, commonly referred to as the Katy. Frederick helped build rail lines between Parsons and Junction City, Kansas. Today, that line is abandoned.
Charles Wodke
The second generation of Wodke railroaders was Frederick's firstborn son, Charles Frederick Wodke. Charles was an engineer for the Missouri Pacific Railroad – nicknamed the MOP – in Council Grove, Kansas.
William Wodke
William Arthur Wodke, "Pop," was the third generation of Wodkes to work for a railroad. He also worked for the MOP in Council Grove starting as a fireman, the person responsible for shoveling coal to power steam engines. On his first trip in the 1920s, he was accompanied by his father, Charles, who was serving as engineer.
Later, as an engineer himself, William's route was Council Grove to Hoisington, Kansas, retiring in 1968 at the age of 67.
"Pop was my great-grandpa, and he is the oldest relative I can remember working for the railroad," said Brett. "One time, my great-grandma, Pop's wife, rode on the Rock Island passenger train to Kansas City. The train was being operated by their son, Jake, as conductor, and their grandson, Jim, my dad, as brakeman."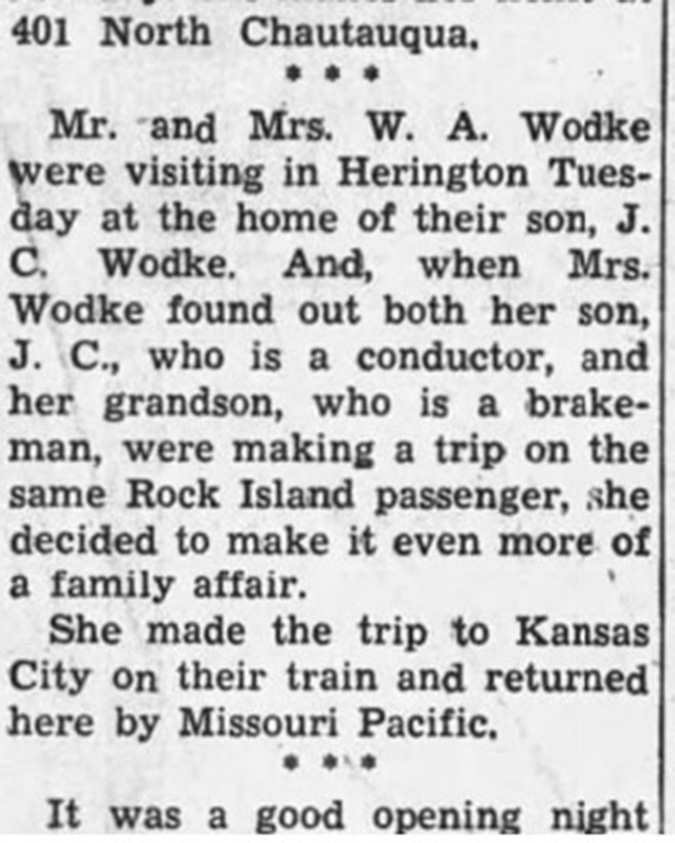 James Wodke Sr.
The fourth generation was James "Jake" Charles Wodke Sr.
Jake began his railroad career at the MOP as brakeman and conductor. Eventually, he was furloughed and moved to Herington, Kansas, then hired onto the Rock Island Railroad as a passenger and freight brakeman and conductor.
As a passenger conductor, Jake worked a route from Herington to Kansas City.
After a neck injury around age 45, Jake retired. Brett added, "My grandpa loved the railroad, and he always talked about getting back to work."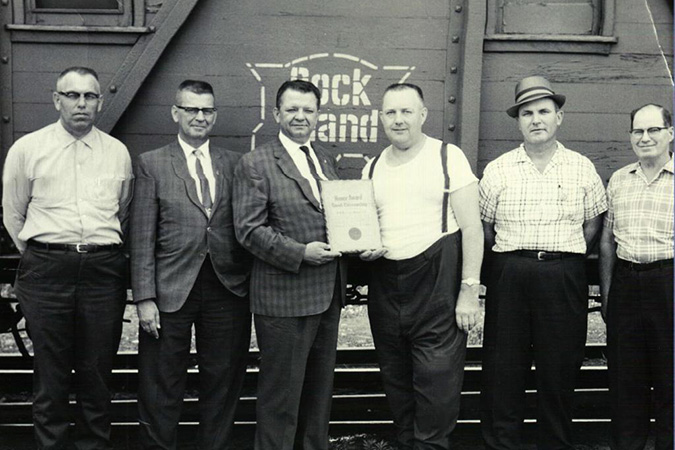 James Wodke Jr.
Jake's son, James "Jim" Charles Wodke Jr., was the fifth-generation railroader. He also worked for the Rock Island Railroad in Herington, starting between his sophomore and junior year of high school working summers on a track gang doing track maintenance. In 1963, Jim graduated high school, but rather than attend graduation he instead took his first trip as a brakeman.
In 1979, Jim moved to Alliance, Nebraska, where he was hired by Burlington Northern Railroad (BN) and promoted to conductor.
"I remember my dad taking me on trips with him as a kid," said Brett. "He would let me ride with him on the Rock Island to complete round trips. We went to Belleville, Kansas, twice. I loved it."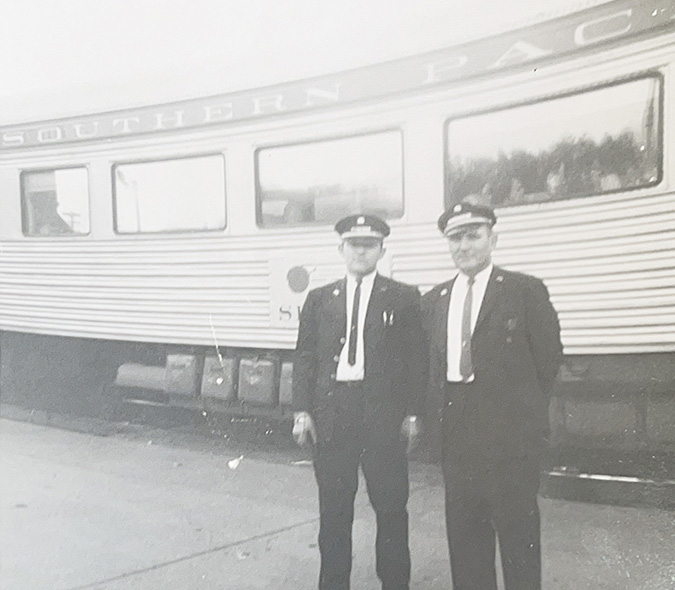 Brett Wodke
Brett Wodke is the sixth generation of his family to work in the rail industry, and this February, he will retire on his birthday.
Brett was born and raised in Herington, and at 18 was hired by the Santa Fe Railway a week before he finished high school in May 1981. He began by working on a track gang, in Dodge City, Kansas, then in 1988, he moved to Alliance, working for BN as a brakeman.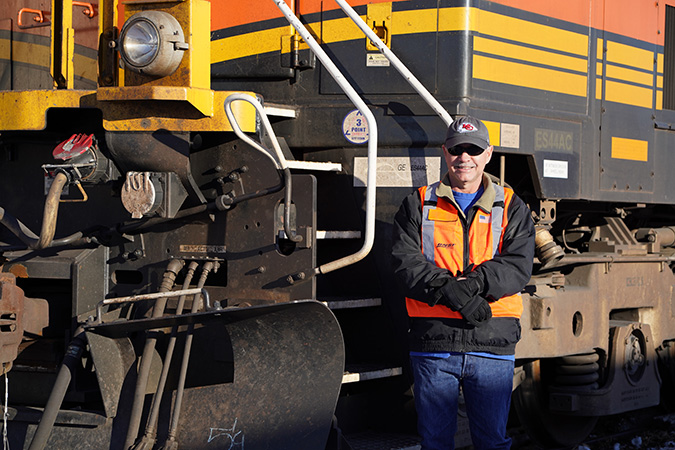 In September 1990, Brett was promoted to conductor. Five years later, BN merged with Santa Fe and BNSF was born. Brett has worked as a locomotive engineer since, and today, his route is Alliance to Grand Island, Nebraska —a 271-mile stretch – mainly operating coal trains.
"I was scared for my first trip as an engineer," explained Brett. "There's a lot to do… a lot of responsibility." But since childhood, Brett knew he wanted to be an engineer.
"We would ride our dirt bikes to the Rock Island railyard and watch the trains come in," Brett recalled. "Sometimes my uncle Danny, who was an engineer for the Rock Island, would see us and load us up onto a switch engine. When a train would pass, we would look to see if it was my dad or grandpa on the train. I remember seeing him!"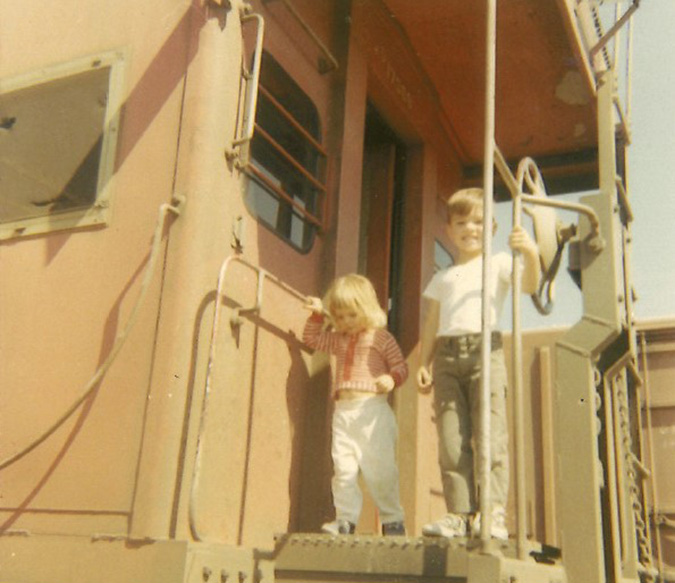 Railroading is not for the faint of heart, but to many, it is a rewarding career. Brett explained that the lifestyle is hard with unpredictable hours, night shifts and missing out on birthdays and other events, but he says the industry has been good to him and his family.
"I wouldn't go back and do anything else. I never changed my mind," Brett said. "When I retire, I feel like I will have given the railroad 110%. I always showed up early and worked a lot. I did everything I could to be a good railroader and do a good job. That was important to me."
Until now, the Wodke family railroading history was through father-son connections. Brett has three daughters, two of whom married locomotive engineers. One son-in-law, Ryan, works for Union Pacific (UP) in Herington, and the other, Tyson, works for BNSF in Alliance.
"Railroading runs through our veins, and we are extremely proud to be a part of this heritage," Brett said.