Eyes in the sky, feet on the ground: BNSF employee pilots unmanned aerial systems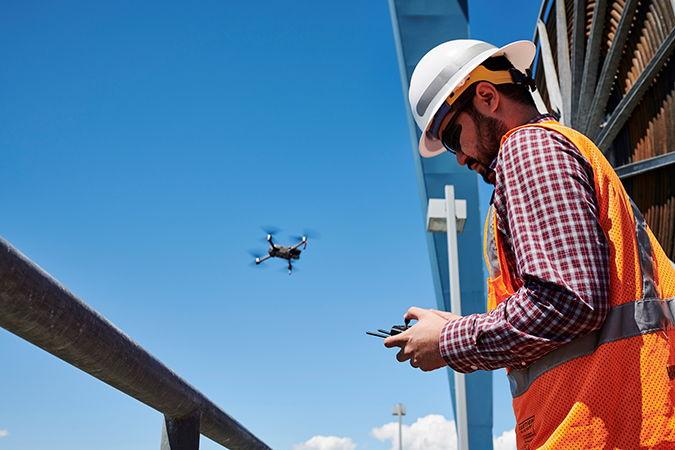 Nick Dryer is a pilot whose job keeps him firmly on the ground.
His official title is Manager II UAS – TS for BNSF. UAS is a clue; it stands for unmanned aircraft systems (UAS), better known as drones, which the railroad uses for multiple purposes, including supplementing the inspections of our track and structures. Dryer's job includes operating drones up to 400 feet above our track as well as managing the day-to-day UAS operations, including training other employees to be pilots.
"I've got one of the greatest jobs on the railroad," he said of the position he's had since 2017. "Every day is different and it combines the various jobs I've held here."
Dryer's early career path was not as rosy.
In 2009, with a degree in aerospace engineering, he was on the job hunt. This was in the midst of the Great Recession, when more people were being laid off than hired. Dryer heard that BNSF was looking for signal specialists as the railroad readied its network with positive train control (PTC), a safety-overlay technology.
"I said that I'd never work for the railroad, mainly because it's what everyone in my family had done. I wanted to be different," said Dryer, who had four generations preceding him. "But I had student loans to pay."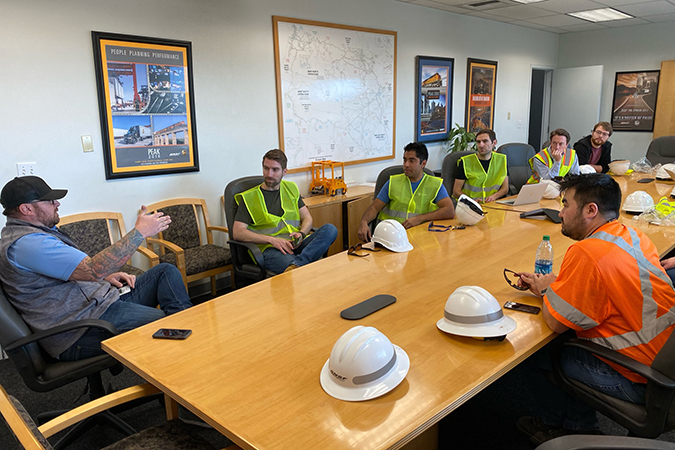 His dreams of being a wind engineer sidelined, Dryer started in 2009 as an electrical technician in BNSF's Kansas City, Kansas, yard. The self-professed nerd found his next railroad job more to his suiting, as he moved to the railroad's testing lab in nearby Topeka. That job took him into the field, where he'd test materials used on our tracks, and gave him a crash course in railroading.
While there was "never a boring day" in his research job, he lacked supervisory experience. That changed in 2015, when he became a roadmaster, responsible for the crews maintaining track on his territory from Portland, Oregon, to Pasco, Washington.
As Dryer was learning to manage people, the crew of 36 taught him all things engineering. "I learned more about track in those 19 months than I had in my previous six years," he noted. That experience would be key to his next career move in at the beginning 2017 to Fort Worth, where the company's UAS program was getting started.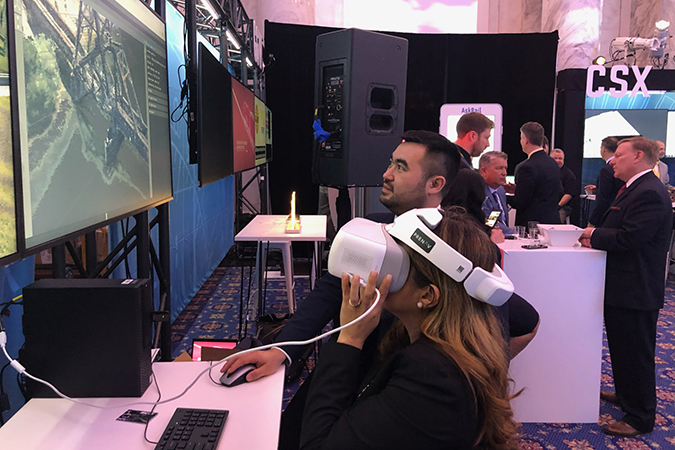 BNSF's UAS program was founded in late 2013 and by late 2014 was the first railroad – and one of only a few companies – at the time granted authority by the Federal Aviation Administration to operate unmanned aircraft systems, thanks largely to our reputation as a technology leader.
One of the drivers for the use of drones on the railroad is safety. From hundreds if not thousands of feet above the ground, depending on the type of drone, pilots can maneuver the aircraft where it's harder – and riskier – for people to go.
Initially, bridges were an obvious hard-to-inspect component. When derailments occurred, drones were discovered to be a safer way to assess damage to the track. Then, when floods covered portions of our railroad, the aircraft were similarly employed. These structures all fall under our Engineering team's responsibility, and why Dryer, once he was certified as a commercial UAS operator, was a good fit for the program.
Since its initial launch, the role of the UAS program has grown. Mapping environmental projects is one addition and like floods, when wildfires, hurricanes and other natural disaster strike, drones can fly into the smoke and through storm-torn areas (with special provisions from the FAA) to evaluate damages for our Claims and Engineering teams or to let our Transportation team know if trains can safely operate.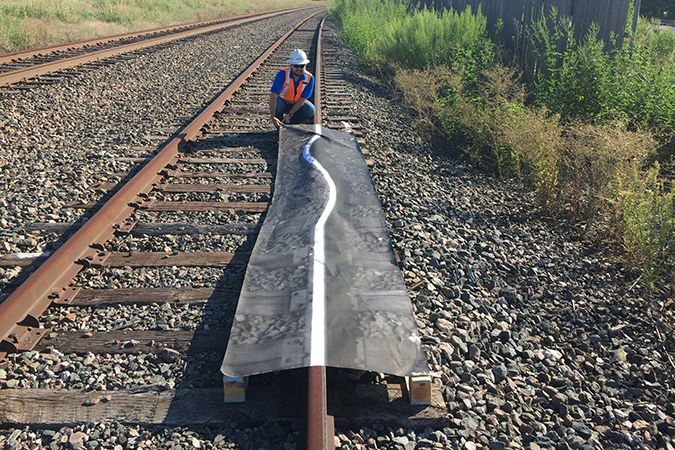 "As an early adopter of this technology, we recognized its potential and then some," said Dryer of how the vision for its use has morphed. And opportunities for it continue; recently a drone was used to fly a string a quarter of a mile to assist with a slide fence project.
Additionally, rather than having employees strictly designated as UAS operators, the 200 and growing who pilot drones do so as another job function. They may be in Engineering, Resource Protection, Environmental, Claims or the other departments – wherever there is a need for this tool.
Thanks to this extensive network of pilots, when the call comes for a drone, the response time is from 30 to 60 minutes. With this network at the ready, our now long commitment to UAS technology and BNSF's long-standing partnership with The FAA, BNSF has one of the most advanced commercial drone programs in the U.S. and certainly in the rail industry, according to Dryer.
"I love my job. Ironically I wanted to be a design engineer working for the wind industry," he said. "Today I can still use my aerospace skills – just over the railroad track."
To learn more about BNSF's UAS program, watch the video below.