Preparing for any event: BNSF provides hands-on ice training for first responders in Flathead Valley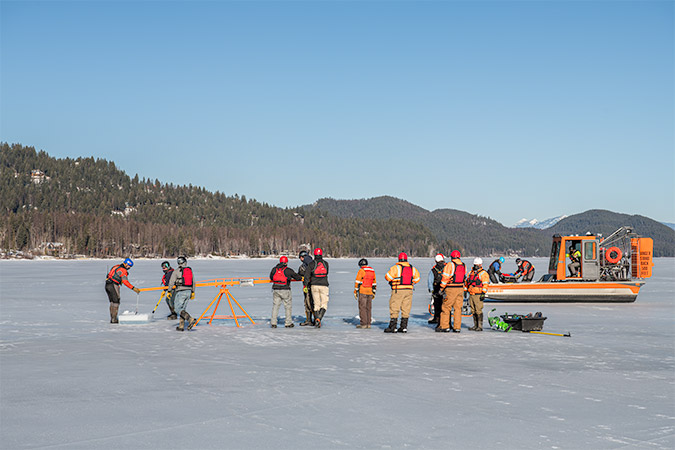 BNSF's ongoing commitment to safety goes beyond everyday railroad operations. We devote extensive resources to safely move and deliver products essential to the economy, including hazardous materials, while protecting our customers, employees and the communities where we operate.
Part of our transporting freight safely involves training employees, first responders and contractors for unlikely events that involve hazardous materials. During our most recent training in Flathead Valley, Montana, we provided a group of 30 local first responders and contractors with practical experience and techniques to safely respond to an incident involving oil trapped under ice during adverse weather conditions. The group of community first responders included the local fire department, search and rescue personnel, and BNSF's Oil Spill Response Organization's (OSRO) contractors.
BNSF hazmat employees conducted the on-water and on-ice safety training, which involved practicing containment of oil under ice and installation of recovery equipment. The training emphasized hazard identification and worker protection techniques while working on ice. During the training responders used BNSF resources, which included an airboat and two trailers full of protective clothing and assorted winter equipment.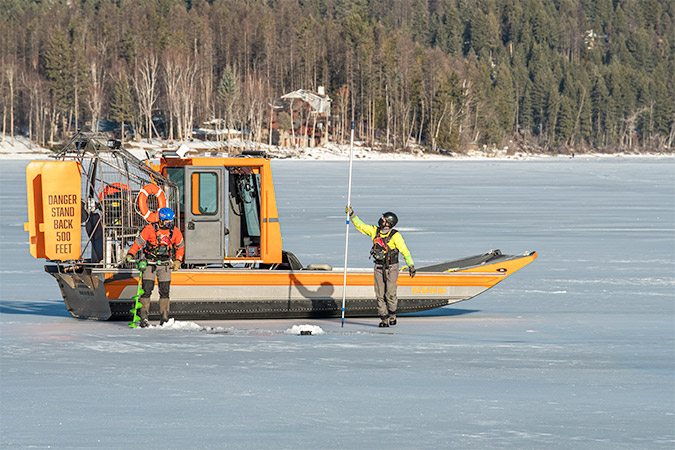 "BNSF's airboat is vital to our preparation for emergency response situations involving adverse weather conditions and terrain," said Nic Winslow, manager of hazmat planning, Environmental. "The airboat, which is staged between Whitefish, Montana, and Sandpoint, Idaho, on our northern tier, allows us to operate on ice, grass and snow to reach critical locations where a normal boat can't access."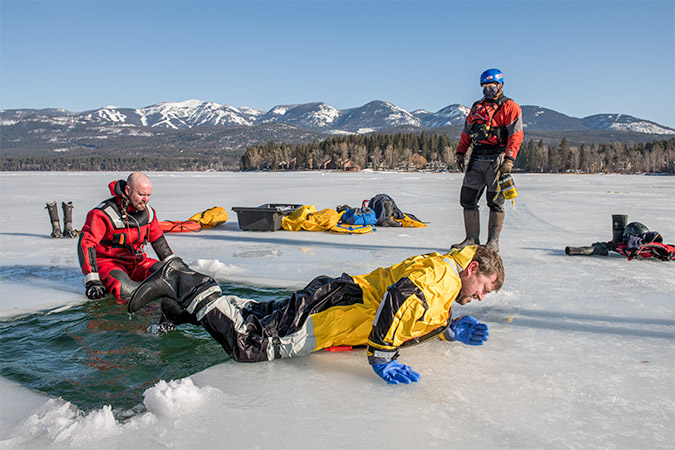 The ice safety training involved first responders and BNSF OSRO contractors to simulate cold water rescue and self-rescue techniques.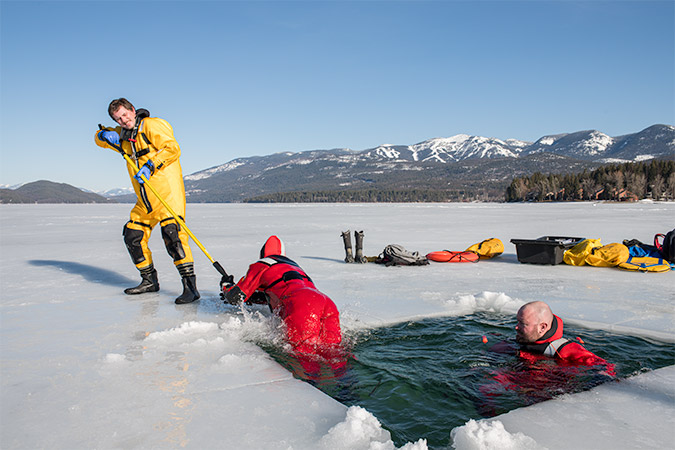 Participants used personal protective equipment and cold water suits while they used prescribed techniques to pull themselves and others out of icy water.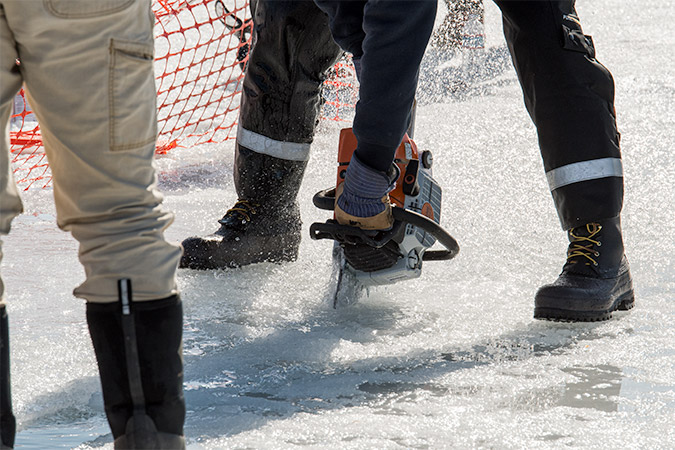 The training required the volunteers to simulate the recovery of oil spilled on ice-covered lakes and rivers.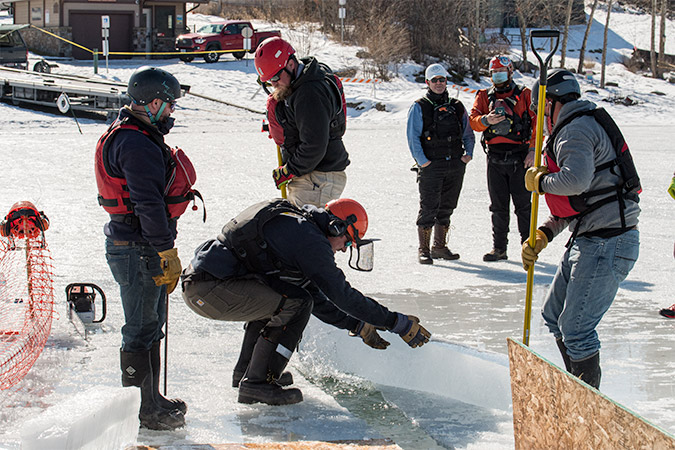 Participants practiced using the airboat to arrive at a location and place oil skimmers using ice saws and ice cranes to slot channels.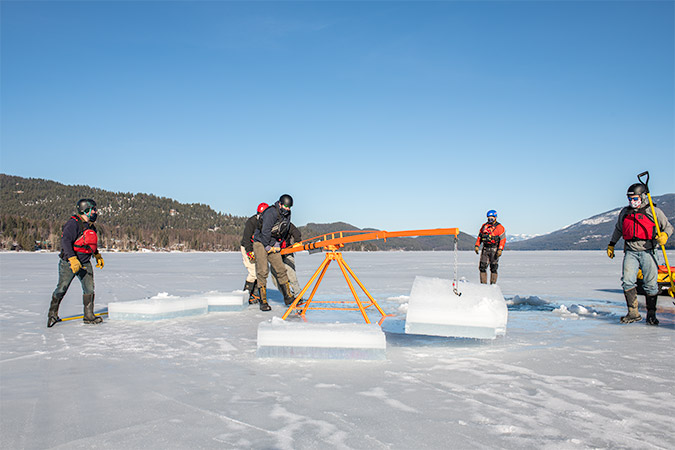 "BNSF has a long history of working with and training first responders across our railroad's network," said Winslow. "We are continuously strengthening our hazmat safety program through forward planning, risk mitigation and the cooperative efforts of local communities' first responders to ensure safe operations."
Did You Know?
In 2020, BNSF trained more than 9,000 responders. During the pandemic, BNSF pivoted and offered training via webinars and web-based classes. When safe and practical, BNSF uses our hazmat-training equipment to deliver free, practical, hands-on training to first responders that prepares them to safely and effectively respond to railroad hazmat incidents. BNSF also provides free online railroad hazardous materials familiarization courses for community emergency responders.
To optimize safety, BNSF also established a network of more than 160 hazardous materials responders and advisors trained to handle everything from small non-accident releases to major releases. Strategically placed emergency response equipment at over 60 locations across our network supports a responder's ability to react quickly and effectively.