Help spread the word about rail safety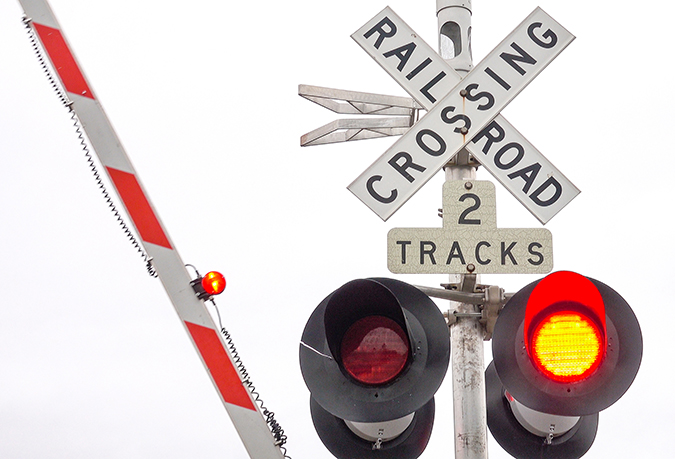 Every three hours in the United States, a person or vehicle is struck by a train. Trespassing on railroad tracks is illegal and dangerous. Grade crossing collision and pedestrians trespassing on tracks account for more than 95% of all railroad fatalities. That's why this Rail Safety Week, Sept. 19-25, BNSF reminds everyone to stay off the tracks.
"Much of the public doesn't realize that railroad tracks are private roads for trains and a dangerous place to run, cycle or even walk dogs," said BNSF Vice President of Safety, Training and Operations Support Mark Schulze. "That's why raising awareness and sharing the rail safety message is so important."
Everyone is encouraged to take the Operation Lifesaver Rail Safety Pledge. The pledge reminds us to:
Obey warning signs and always expect a train on railroad tracks.
Stay off the tracks, including when taking photos or filming videos, and never walk on or close to tracks.
Only walk, ride or drive across the tracks at designated crossings.
Share the rail safety message with friends and family.
You can also promote rail safety by sharing rail safety messages on social media. Include hashtags like #stayoffthetracks and #seetracksthinktrain.

BNSF Railway Police will participate in Operation Clear Track, a one-day safety initiative that brings police and sheriff's departments together nationwide to enforce state grade crossing and trespassing laws on America's railroad tracks. More than 440 law enforcement agencies across the country signed up to have events on Tuesday, September 20.
Reporting unsafe motorists and trespassers is vital to rail safety. If you see unsafe activity near a train or on BNSF right-of-way, please call 1-800-832-5452 with the location, vehicle make/model, people involved, time of day and a description of what happened.

If you ever find yourself stuck on a railroad crossing, get out of your vehicle, call the number on the blue and white Emergency Notification System (ENS) sign at the crossing and give them the crossing number so they know your location to alert train traffic.
Visit the Operation Lifesaver website for more information.
Be careful out there!