Shortline of the Year 2017
Shortline of the Year 2017 - Farmrail
Farmrail System was recognized as BNSF's 2017 Shortline of the Year at its annual Shortline Conference. Farmrail, a holding company for Class III carriers Grainbelt Corporation (GNBC) and Farmrail Corporation (FMRC), was recognized for its entrepreneurial spirit and diligence in attracting new customers.
"In less than one month, Farmrail was able to replace 8,400 crossties and more than 10,000 tons of ballast to revitalize a siding and capture new business," said Merril Lieb, assistant vice president, BNSF Shortline Development. "It is Farmrail's commitment to growth and teamwork with BNSF that led us to select them as our Shortline of the Year."
Located near the 50,000 square mile Anadarko Basin hydrocarbon reserve situated in western Oklahoma and the Texas Panhandle, the Farmrail System primarily moves agricultural products and supplies for hydraulic fracturing, such as frac sand.
In 2016, Farmrail hauled 24.8 percent more than in the previous year – the third record-setting year in the company's history.
"We are always looking for innovative ways to attract new business and keep freight moving for our customers," said Judy A. Petry, president and general manager of Farmrail System. "This year, we've brought on three new customers, and see continued growth across the industries we serve."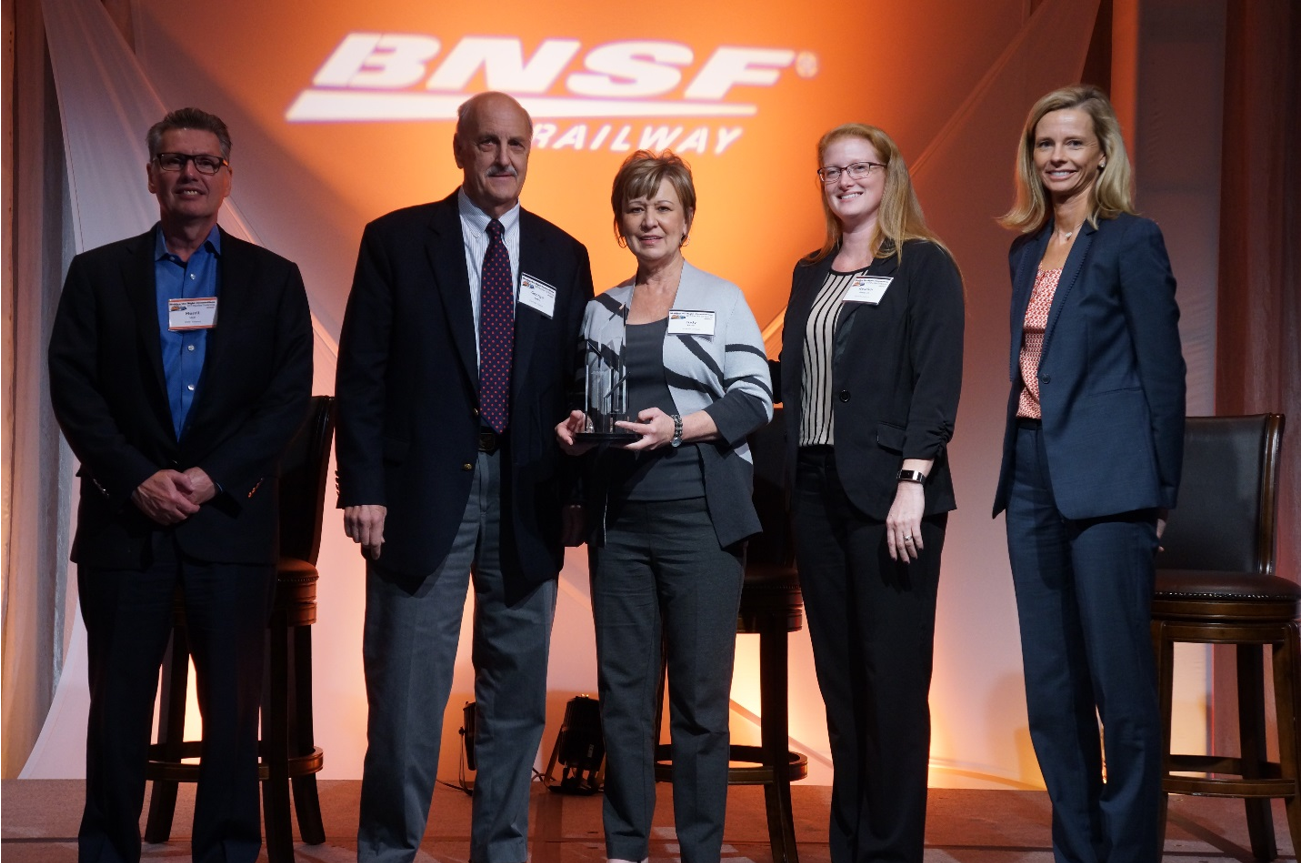 Special Recognition 2017 - Minnesota Northern Railroad (MNN)
BNSF also awarded Minnesota Northern (MNN) with a special recognition award for consistently providing quality service to customers along its 125 miles of track in northwestern Minnesota. Formed in 1996, after purchasing track from the then newly-formed Burlington Northern Santa Fe, Minnesota Northern primarily hauls agricultural products, including grain, grain products, sugar, animal feeds and fertilizers. From 2015 to 2016, Minnesota Northern worked to increase the number of unit train originations by nearly 61 percent. It also played a key role in developing a new shuttle facility in Beltrami, Minn.