Additional Flooding Issues Impacting BNSF Operations
Heavy rainfall across much of the central U.S. this week has caused additional service outages and disruptions to the BNSF network. Some areas in Kansas, Oklahoma, Iowa, Missouri and Nebraska have received several more inches of rain, which has produced significant track washouts and water over the rail in multiple locations. Flooding has also reoccurred on some subdivisions that experienced extended outages following the major storm in March.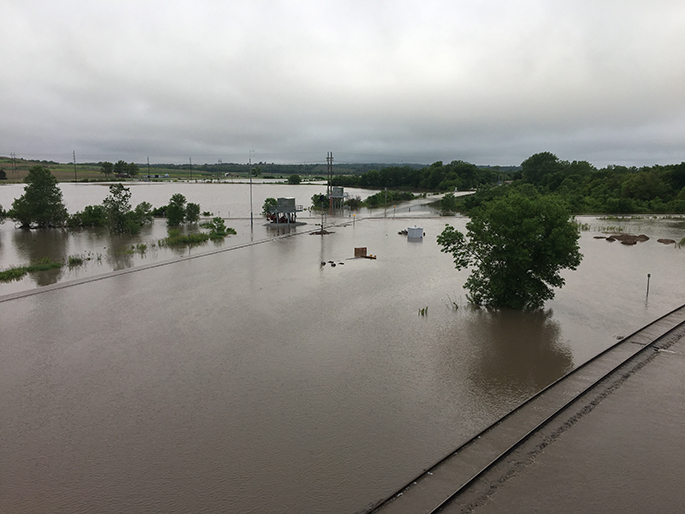 Flooding on the Creston Subdivision near Oreapolis, Neb. - May 28, 2019

As BNSF engineering teams continue to address these areas, some trains are experiencing significant delays and extended transit times. BNSF is re-routing some trains around affected areas to minimize disruption to traffic flows as much as possible.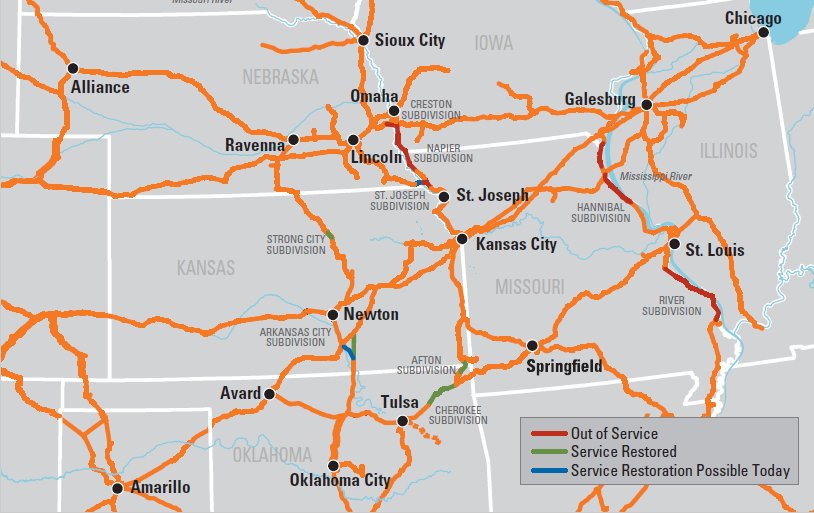 While some subdivisions have returned to service, and the Arkansas City Subdivision in Kansas expected to reopen later today, no current estimates on service restoration are available for those subdivisions in Nebraska, Iowa and Missouri as water levels are rising or remain well above flood stage. We are also monitoring several other locations and subdivisions where service remains at risk due to flooding concerns, including in the Tulsa area.

If you have questions about your shipment(s), please contact BNSF Customer Support at 1-888-428-2673.

We appreciate your patience as we address this challenging environment. We will continue to provide customers with further updates.