BNSF Announces New Parking Policy
Rule Change to Encourage Parking Compliance at all Intermodal Hub Locations

In an effort to improve parking compliance at its Intermodal Hub locations and reduce the amount of shipments being left in unauthorized locations, BNSF will be implementing gate entrance restrictions for any driver who drops off a shipment that blocks nearby parking stalls, roadways or aisles. Effective immediately, trucking partners operating in and out of BNSF Intermodal Facilities are encouraged to park in the designated spot identified on their J1 receipt. If the spot indicated on the J1 is occupied, drivers can park in a nearby spot within that lot and report the new location via BNSF's RailPASS Mobile App or during the outgate process.

Trucking partners who are linked to a shipment that is left in an unauthorized spot could be kept from entering a facility on their next visit and could receive more extensive or permanent access restrictions if violations continue.

For reference, the screens embedded below highlight the appropriate fields to update a parking location using RailPASS from a connected mobile device.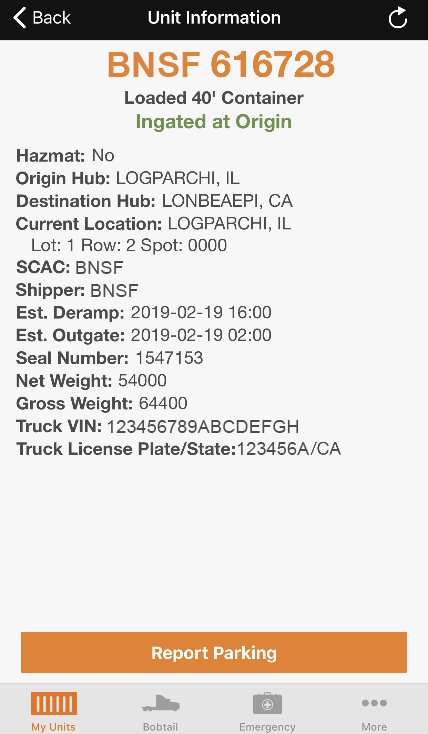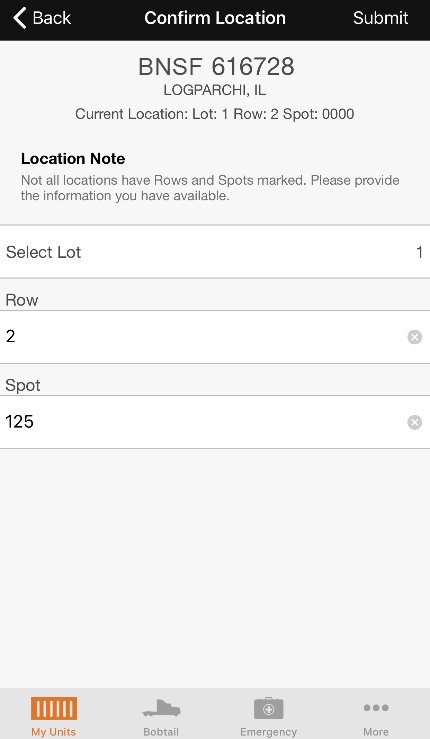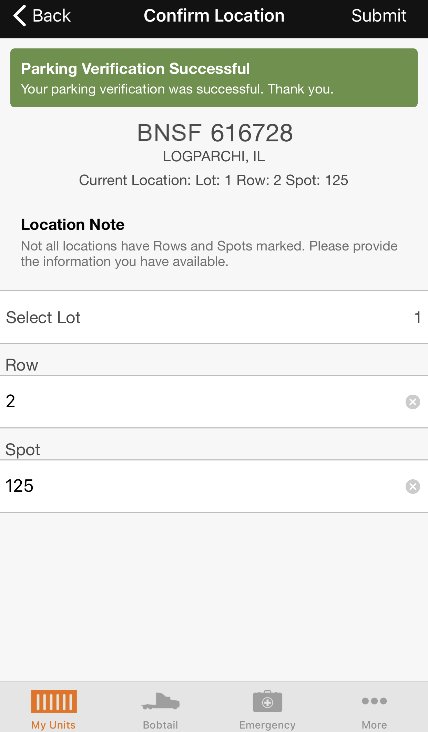 Thank you for choosing BNSF as your transportation provider.

If you have any questions, please send an email to Customer.Notifications@bnsf.com.