BNSF Introduces RailPASS Mobile App Enhancement
New Gate Notification Feature Highlights Hub and Lot Location Updates

Effective February 17, 2019, users of BNSF's RailPASS mobile application will receive advance notice of in-gate instruction changes. By creating their pre-gate prior to arriving at the facility, drivers will receive alerts of these changes, which will allow them to adapt their plans quicker and easier.

Targeted mobile alerts like the example embedded below can help drivers stay informed, allowing them to save valuable time and be more productive.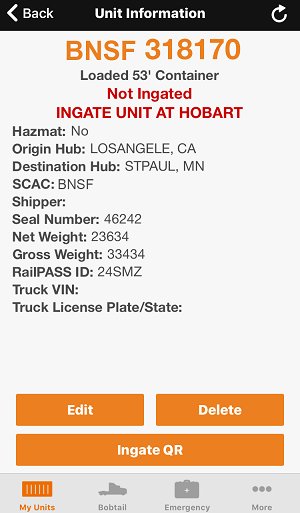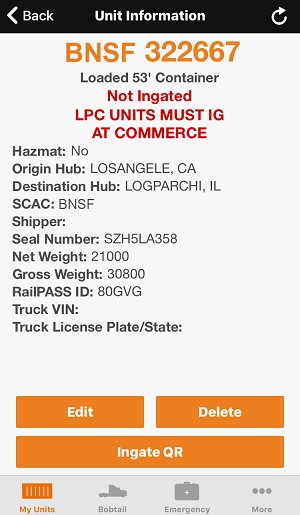 Trucking partners operating in and out of intermodal facilities are encouraged to download and use the RailPASS mobile application to receive real-time updates and instructions to enhance the productivity of their visit.

Thank you for choosing BNSF as your transportation provider.

If you have any questions, please send an email to Customer.Notifications@bnsf.com.