Coal Network Update for Friday, February 14, 2020
Operational Performance
BNSF operating teams have responded to some service challenges during the past 48 hours associated with winter weather across our North Region. Temperatures dropped to more than 20 degrees below zero at many locations in the Dakotas and Upper Midwest yesterday, while Chicago experienced its first below zero temperature of the season this morning. With the Arctic cold affecting how the proper air flow is generated through trains, length restrictions as well as the need for additional locomotives have been required. As warmer temperatures quickly return to the region, we expect to generate significant velocity gains and improved fluidity this weekend.

The same storm system also caused some train delays earlier this week on our Southern Transcon in New Mexico. Several inches of snow as well as wind gusts of over 80 miles per hour reported near Clovis, N.M. early Tuesday morning impacted train operations for several hours.

Overall service performance is holding relatively steady with the strong year-to-date levels we have reported. We continue to focus on utilizing our resources and capacity as effectively as possible to drive greater performance results.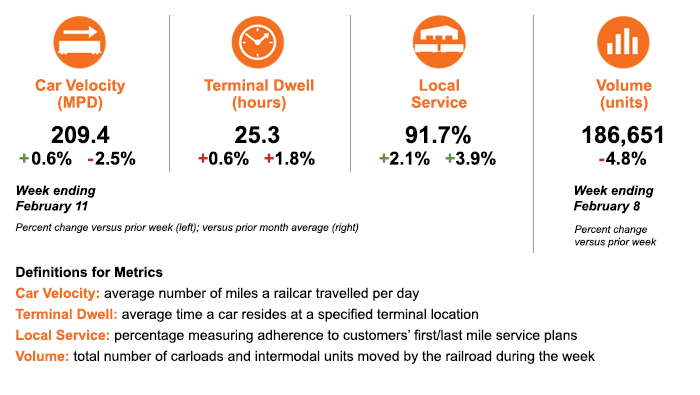 Landslide Mitigation in the Pacific Northwest
Every winter, landslides occur in the Pacific Northwest and can impact service for trains that run on our network. In the past few years, BNSF, in partnership with the Washington Department of Transportation (WSDOT) and other agencies, created a Landslide Mitigation Work Group that focused on developing an action plan to address the occurrence of landslides at six sites near Everett and Mukilteo, Washington. This federally-funded program helped to stabilize slopes, including new metal and concrete retention walls to help prevent landslides from reaching the BNSF right of way.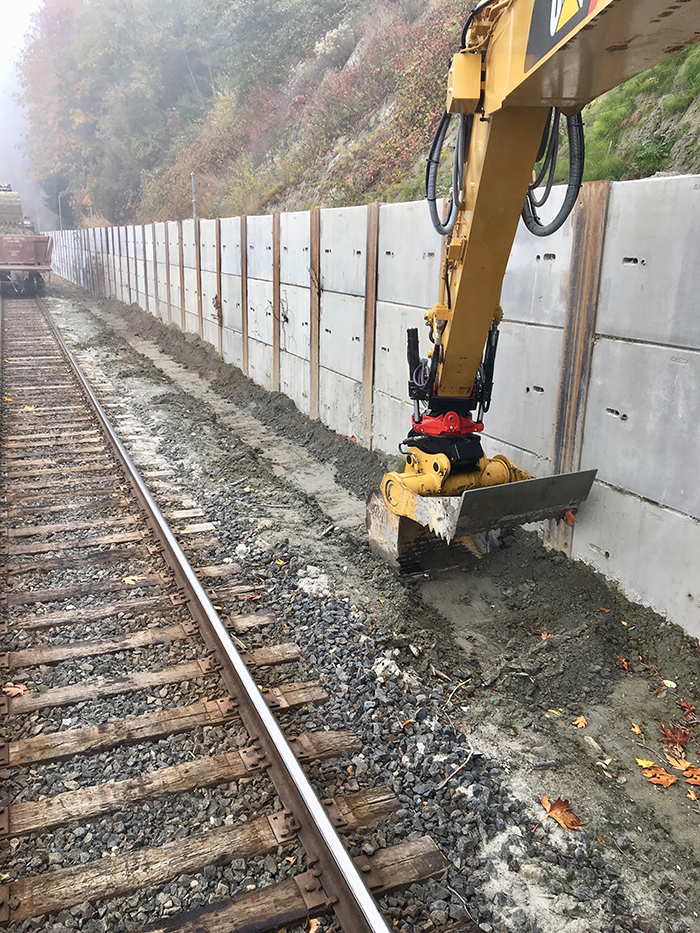 The retention walls catch debris before it lands on the tracks, and they are helping to reduce the risk of slides causing delays to trains moving through the area.

Service Expectations for the Week Ahead
Favorable operating conditions are expected across much of the BNSF network during the week ahead. Track maintenance work continues across our South Region, with ongoing multi-week rail replacement projects in several locations. Some train delays are possible during scheduled daily work windows.