Flooding Impacting Operations in Pacific Northwest
BNSF is currently addressing service disruptions in northwestern Washington and British Columbia due to flooding. Heavy rainfall during the past few days produced track washouts, landslides and high water locations on several of our subdivisions.

We are currently experiencing delays to rail operations in the region north of Seattle. Multiple track outages in British Columbia have significantly impacted interchange with Canadian carriers. An embargo is currently in effect for all freight designated to move to/from locations on the main line running between Sumas, Washington and Vancouver.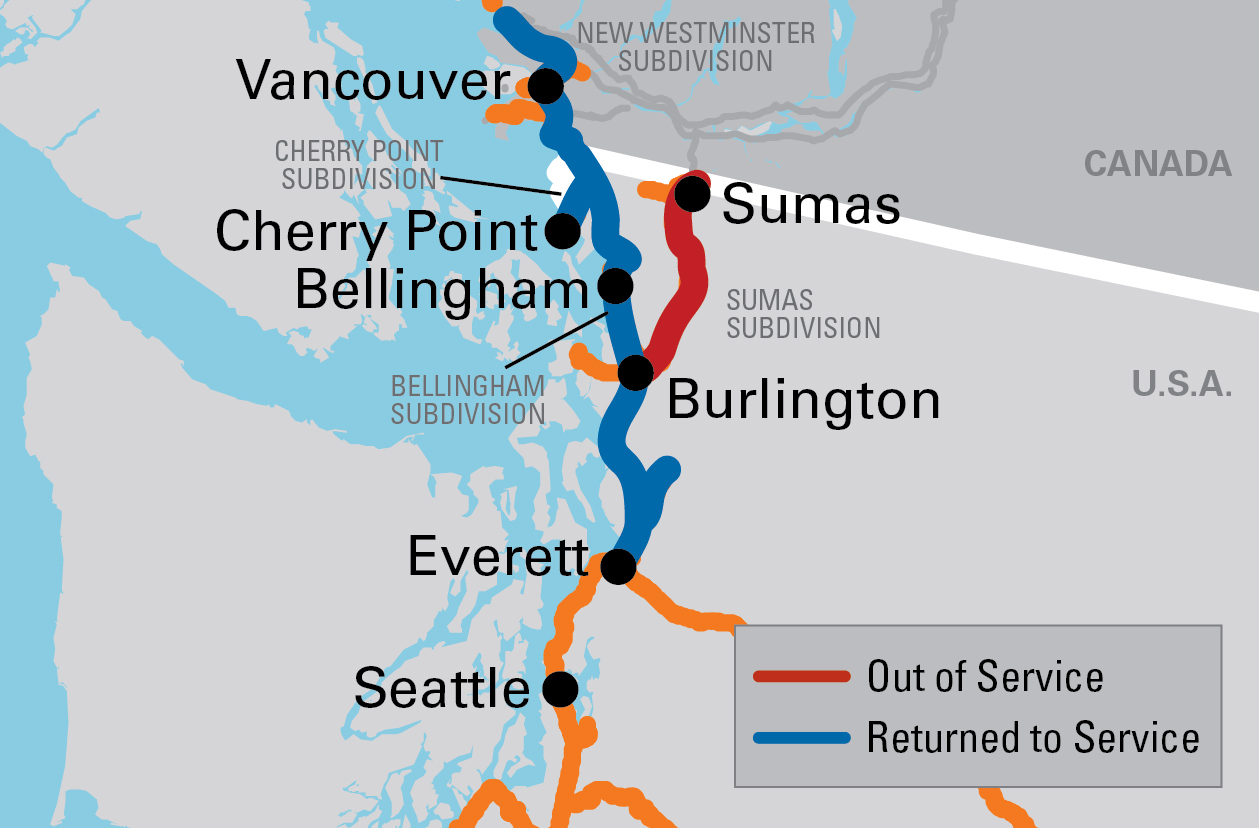 Some affected BNSF track returned to service yesterday, while our Bellingham Subdivision running between Everett, Wash. and the Canadian border fully reopened this afternoon. The estimated reopening of our main line between Burlington and Sumas, Wash. is still pending. Conditions in the region have improved during the past 24 hours, however, flooding issues in some locations may persist with the chance for additional rain in the forecast.

If you have questions about your shipment(s), please contact BNSF Customer Support at 1-888-428-2673.
We will continue to provide customers with further updates.