Major Wildfires Impacting Operations in Northern California - July 21, 2021
Rail operations in Northern California, between Stockton and the Oregon state line, are currently suspended due to wildfires affecting multiple rail lines in the region. The Dixie Fire, which has burned more than 60,000 acres and is only 15% contained, has forced mandatory evacuations and is threatening rail lines and several bridges. With higher winds, the fire continues to move northeast toward our BNSF main line at Keddie, Calif.
Customers with shipments designated to move to/from Northern California should expect delays until service can be safely restored. Operations teams have implemented procedures to re-route Pacific Northwest-Southern California train flows. Some trains are now moving through the central Rockies, including via our Northern and Southern Transcon routes, to reach destinations.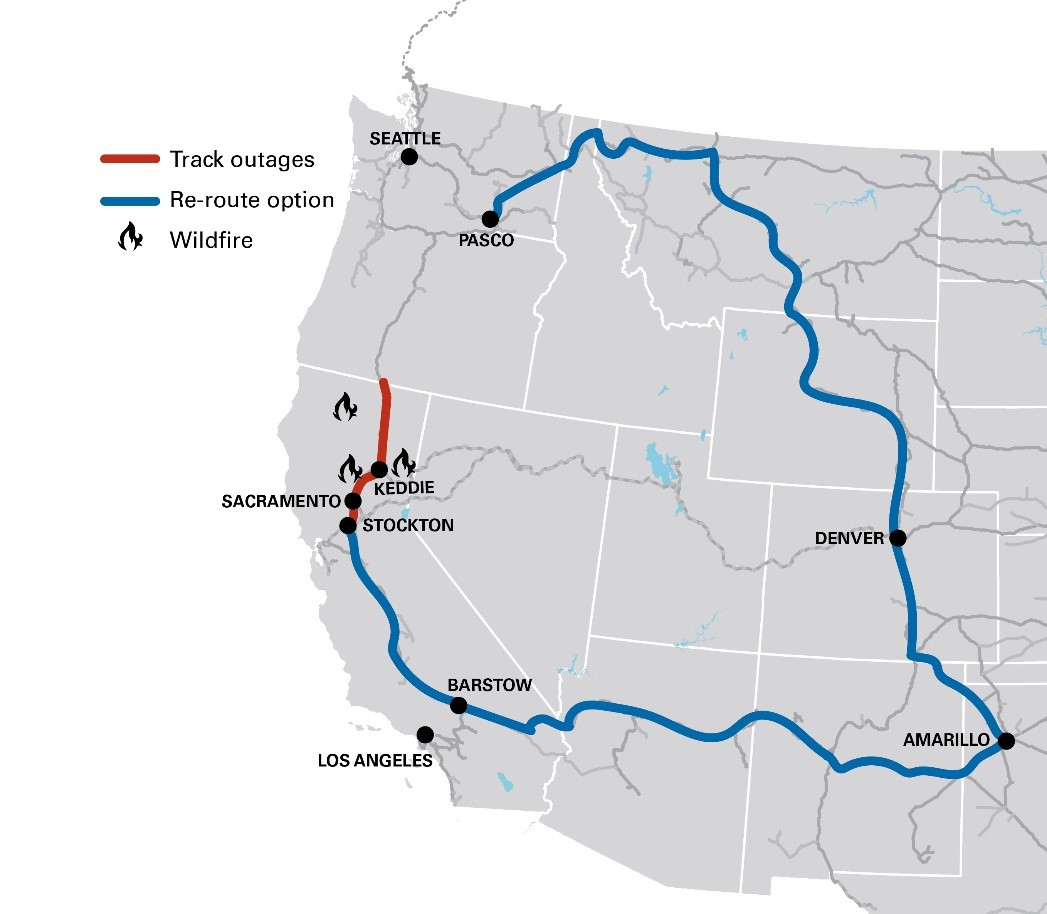 Customers tracing their freight may notice nonstandard routings, locations and interchanges. This traffic re-routing will result in longer overall transit times by several days compared to normal conditions.
If you have questions regarding a shipment(s), please utilize the Message Us feature on the BNSF Customer Portal (must be registered/logged in to access) or contact BNSF Customer Support at 1-888-428-2673.
BNSF teams are working closely with the local Incident Command Center and other officials regarding the response efforts. We will continue to provide customers with further updates.