Major Winter Storm Expected for Central Rockies This Weekend
BNSF teams in Colorado, Wyoming and western Nebraska are preparing for a strong winter storm that may cause service challenges in the region this weekend. While some uncertainty remains regarding the storm's path and intensity, the Denver area could receive up to two feet of snow, which would make it one of the top five snowstorms in the city's history. Higher snowfall amounts, as much as three feet, are possible in the Front Range through northern Colorado and into southern Wyoming. In addition to the heavy snow, high winds are expected to produce blizzard conditions across the region.
As part of our preparations, BNSF has deployed additional personnel and resources, including snow removal equipment, in advance of this storm. Multiple AF1 cold-air blowers, which can blast air at more than 430 miles per hour, have already arrived in Denver to clear accumulating snow from switches and main lines.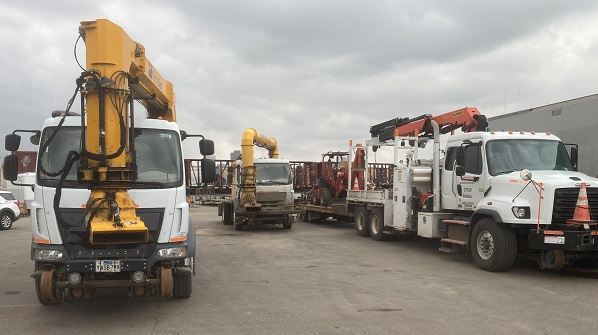 Our Powder River Operating Division has implemented its Winter Action Plan to ensure that our workforce is able to work safely in these conditions this weekend, and that we can continue to keep trains moving as efficiently as possible. We will activate an around-the-clock command center on Saturday to manage any service issues or interruptions.
If you have any questions regarding shipment(s) designated to move through the region, please contact BNSF Customer Support at 1-888-428-2673.