Temporary Operating Changes Announced for BNSF's Logistics Park Chicago (LPC)
Effective immediately, BNSF will make temporary operating changes at LPC while we complete an upgrade to the facility's operating system. Earlier this week BNSF began implementing an upgrade to the operating system at LPC. During this process, we experienced some temporary challenges related to inventory management. We are resolving these issues and will evaluate hub conditions on Monday, Feb. 28 to determine if conditions allow for a return to normal operations at that time. To help maintain the space needed for processing inbound shipments as quickly as possible, we ask customers to note the following updates:
Effective today, Thursday, Feb. 24:
Continue to ingate all loads at LPC main yard gates
Ingate all empties to Lot 17, located immediately adjacent to BNSF LPC at 26664 S. Elwood International Port Road, Elwood, IL 60421. Empties ingated at LOT 17 will be stacked, and drivers can utilize their chassis to outgate units from BNSF LPC main yard. BNSF will transfer these empty units to the main yard
All Container Yard (CY) units should continue to go to Lot 16 as they do today. Customers are encouraged to utilize CY capacity to full capacity during this time
A map is provided below of the Lot 17 location relative to the LPC main yard gate.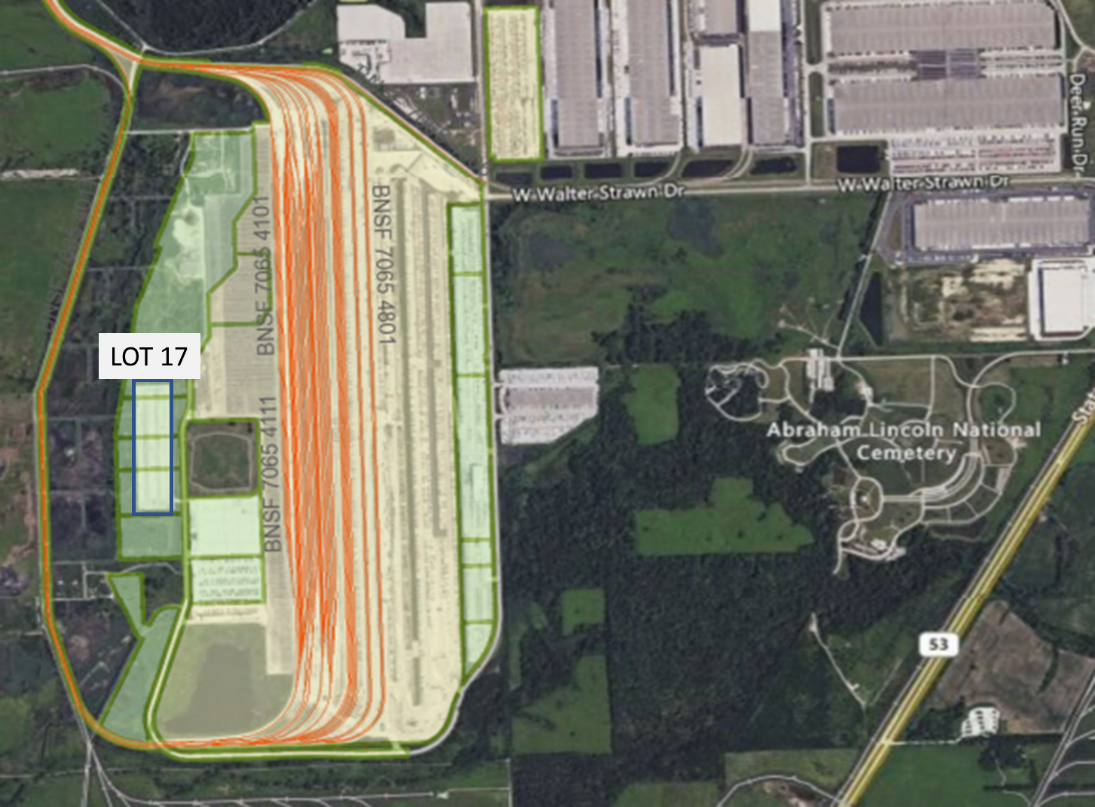 BNSF has multiple tools available for customers to track their shipments. Please contact your BNSF marketing representative if you have any questions.
As always, we thank you for your business and appreciate the opportunity to serve as your transportation provider.