UPDATE: Service Restored in Montana - September 28, 2021
BNSF service on our primary Northern Transcon route in Montana was restored early this morning. As we reported, a westbound Amtrak train derailed Saturday afternoon near Joplin, Montana, approximately 50 miles east of Shelby. The cause of the derailment remains under investigation.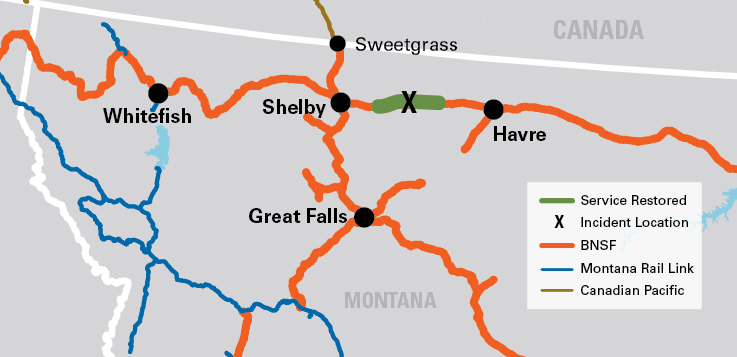 Trains that have been holding due to the service outage are moving through the area. Speed restrictions are currently in place through the incident location along with BNSF teams conducting frequent track inspections. With a significant number of trains affected by the outage, customers with shipments designated to move through this corridor should expect delays until traffic flows have normalized.
If you have questions regarding a shipment(s), please utilize the Message Us feature on the BNSF Customer Portal (must be registered/logged in to access) or contact BNSF Customer Support at 888-428-2673.