Widespread Flooding Impacting BNSF Operations in Midwest
Record flooding in portions of South Dakota, Iowa, Nebraska and Missouri is causing major disruptions to BNSF service and operations in the region. As we reported, recent heavy rain and snowmelt have caused area rivers to reach historic levels in many locations.

With multiple washouts and high water on BNSF main lines in the area, several subdivisions remain out of service. We are also anticipating additional closures in the next 24-36 hours involving our Hannibal and River Subdivisions that run adjacent to the Mississippi River.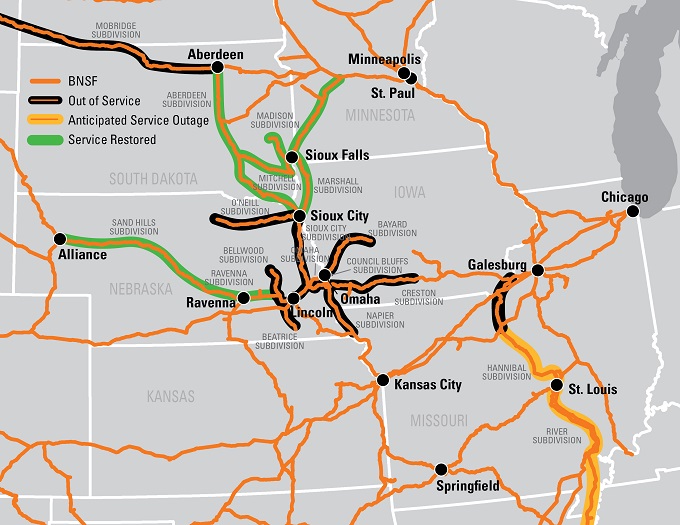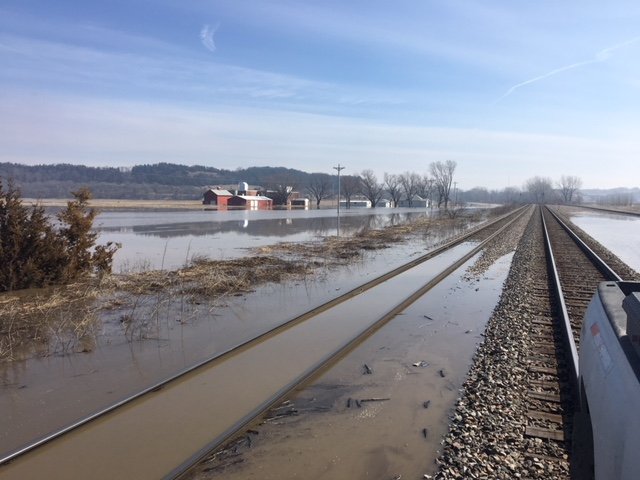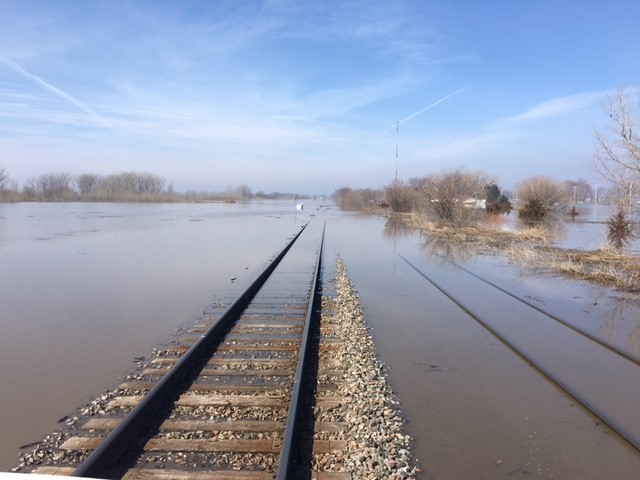 Flooding along the Creston Sudivision near Glenwood, Iowa

While BNSF operating teams are re-routing some trains, we have issued embargoes in response to outages through this impacted area. You can view active embargoes at the Association of American Railroads (AAR) Embargo Railinc website here.

BNSF crews are conducting ongoing assessments and inspections regarding the condition of our main lines. Additional resources, including ballast, are being deployed to affected locations to make track repairs as quickly as possible. While service on some subdivisions has already been restored, with speed restrictions in place where necessary, normal train flows in the area are likely not to resume for an extended period. Customers should expect continued delays on shipments scheduled to move through the area.

If you have questions about your shipment(s), please contact BNSF Customer Support at 1-888-428-2673.

We appreciate your patience as we address this very challenging environment. We will continue to provide customers with further updates.