BNSF recognizes customers for excellence in product safety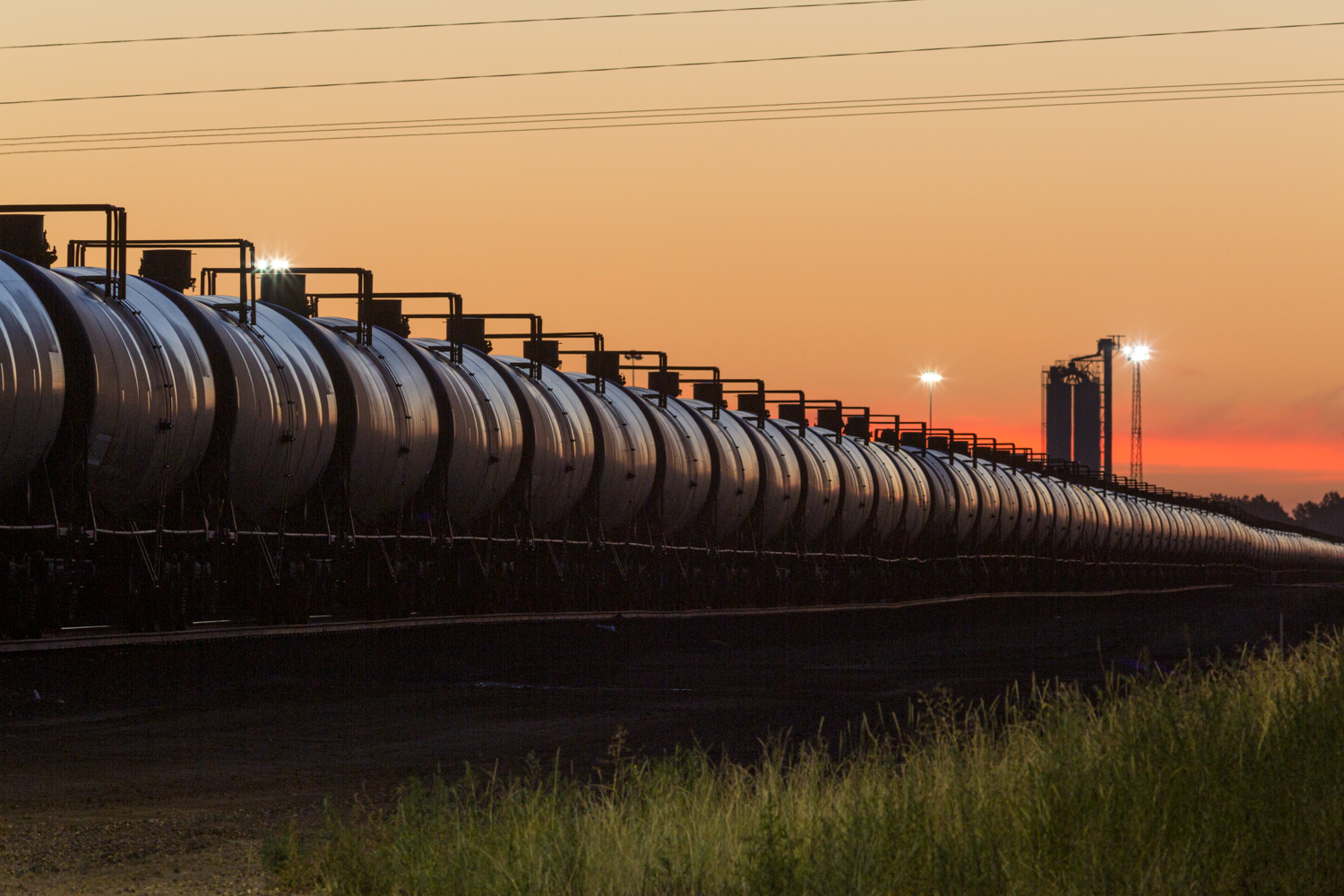 FORT WORTH, Texas, Aug. 14, 2020 – BNSF Railway Company (BNSF) recently honored 106 customers with the railroad's annual Product Stewardship Award for the safe transportation of hazardous materials by rail during 2019. Companies receiving the award transported an established minimum of loaded tank cars of hazardous materials with zero non-accident releases during last year's full transportation cycle. These customers also upheld the ethics of Product Stewardship under the American Chemistry Council's Responsible Care® initiative.
"At BNSF nothing is more important than the safety of our employees and the communities we serve," said Katie Farmer, executive vice president, Operations. "It is an honor to recognize our customers who exemplify the highest safety standards. With a strong partnership and a continued dedication to excellence in safety, we can both ensure that moving hazardous materials by rail will remain the safest land transportation option."
Several of this year's recipients have been honored with a BNSF Stewardship Award in the past, including 14 companies that have won 10 or more years: Celanese Ltd., Dakota Spirit AgEnergy LLC, Eastman Chemical Co., Flint Hills Resources LP, Glacial Lakes Energy LLC, JR Simplot Co., Kemira Water Solutions Inc., Keyera Corp., Markwest Energy Partners LP, Martin Product Sales LLC, Nutrien Ltd., Reagent Chemical & Research Inc., The Chemours Company FC LLC and The Dow Chemical Co.
The honorees for 2019 are:
Aberdeen Energy LLC
Albina Holdings Inc.
Alliance Energy Services LLC
AltaGas Ltd.
Amerigas Propane LP
Archer Daniels Midland Co.
Aurora Coop Ethanol
BASF Corp.
Blackwood Midstream LLC
Bonanza Bioenergy LLC
BP Amoco Chemicals Co.
Bridgeport Ethanol LLC
Bushmills Ethanol Inc.
Canadian Enterprise Gas Products Ltd.
Celanese Ltd.
Centennial Energy LLC
Chemtrade Logistics Inc.
Chevron Phillips Chemical
Chevron Products Co.
Citgo Petroleum Corp.
Coleman Oil Co.
ConocoPhillips Co.
Covestro LLC
Dakota Gasification Co.
Dakota Spirit AgEnergy LLC
Dyno Nobel Inc.
Eastman Chemical Co.
Eco Services Operations Co.
Elbow River Marketing Ltd.
Equinor Marketing & Trading
ERCO Worldwide
Ergon Inc.
Evonik Cyro LLC
ExxonMobil Corp.
Flint Hills Resources LP
Formosa Plastics Corp. USA
Freeport-McMoran Inc.
Genesis Energy LP
Glacial Lakes Energy LLC
Green Plains Trade Group LLC
Hub City Energy LLC
Husky Energy Inc.
International Raw Materials Ltd.
Itafos Conda LLC
Jefferson Canadian Crude Oil Marketing
J.R. Simplot Co.
Kemira Water Solutions Inc.
Kennecott Utah Copper Corp.
Keyera Corp.
Kiros Energy Marketing ULC
Kiva Energy Inc.
Lansing Trade Group LLC
Lion Oil Co.
Lubrizol Corp.
MarkWest Energy Partners LP
Martin Product Sales LLC
MEGlobal Americas Inc.
Mercuria Energy Trading Inc.
Messer LLC
Methanex Methanol LLC
Mid America Agri Products
Midstream Energy Partners
Mitsubishi International Co.
Moose Jaw Refinery Partnership
Murex Ltd.
Musket Corp.
Nebraska Corn Processing LLC
NGL Energy Partners LP
NGL Supply Co. Ltd.
Norfalco Sales Inc.
Nugen Energy LLC
Nutrien Ltd.
Occidental Chemical Corp.
Olin Corp.
Oneok Inc.
Orica USA Inc.
Owens Corning Sales Inc.
PBF Holding Company LLC
Pembina Resource Services
Phillips 66
Pioneer Oil LLC
Plymouth Energy LLC
Ponderosa Petroleum Co.
Reagent Chemical & Research Inc.
Redfield Energy LLC
RPMG Inc.
Sioux River Ethanol LLC
South Hampton Resources Inc.
Southern Chemical Corp.
Suit-Kote Corp
Sunoco Inc.
Targa Resources Inc.
Tauber Oil Co.
Tessenderlo Kerley Inc.
TexPar Energy LLC
The Chemours Company FC LLC
The Dow Chemical Co.
The International Group Inc.
Total Petrochemicals & Refining USA, Inc.
Trenton Agri Products LLC
Twin Eagle Midstream Asset
Univar USA Inc.
Vista Petroleum Services Inc.
Western States Asphalt LLC
Westlake Chemical Corp.
XCL Resources LLC
About BNSF
BNSF Railway is one of North America's leading freight transportation companies. BNSF operates approximately 32,500 route miles of track in 28 states and also operates in three Canadian provinces. BNSF is one of the top transporters of consumer goods, grain and agricultural products, low-sulfur coal, and industrial goods such as petroleum, chemicals, housing materials, food and beverages. BNSF's shipments help feed, clothe, supply, and power American homes and businesses every day. BNSF and its employees have developed one of the most technologically advanced, and efficient railroads in the industry. We work continuously to improve the value of the safety, service, energy, and environmental benefits we provide to our customers and the communities we serve. You can learn more about BNSF at www.BNSF.com.