BNSF Announces 2016 Economic Development Results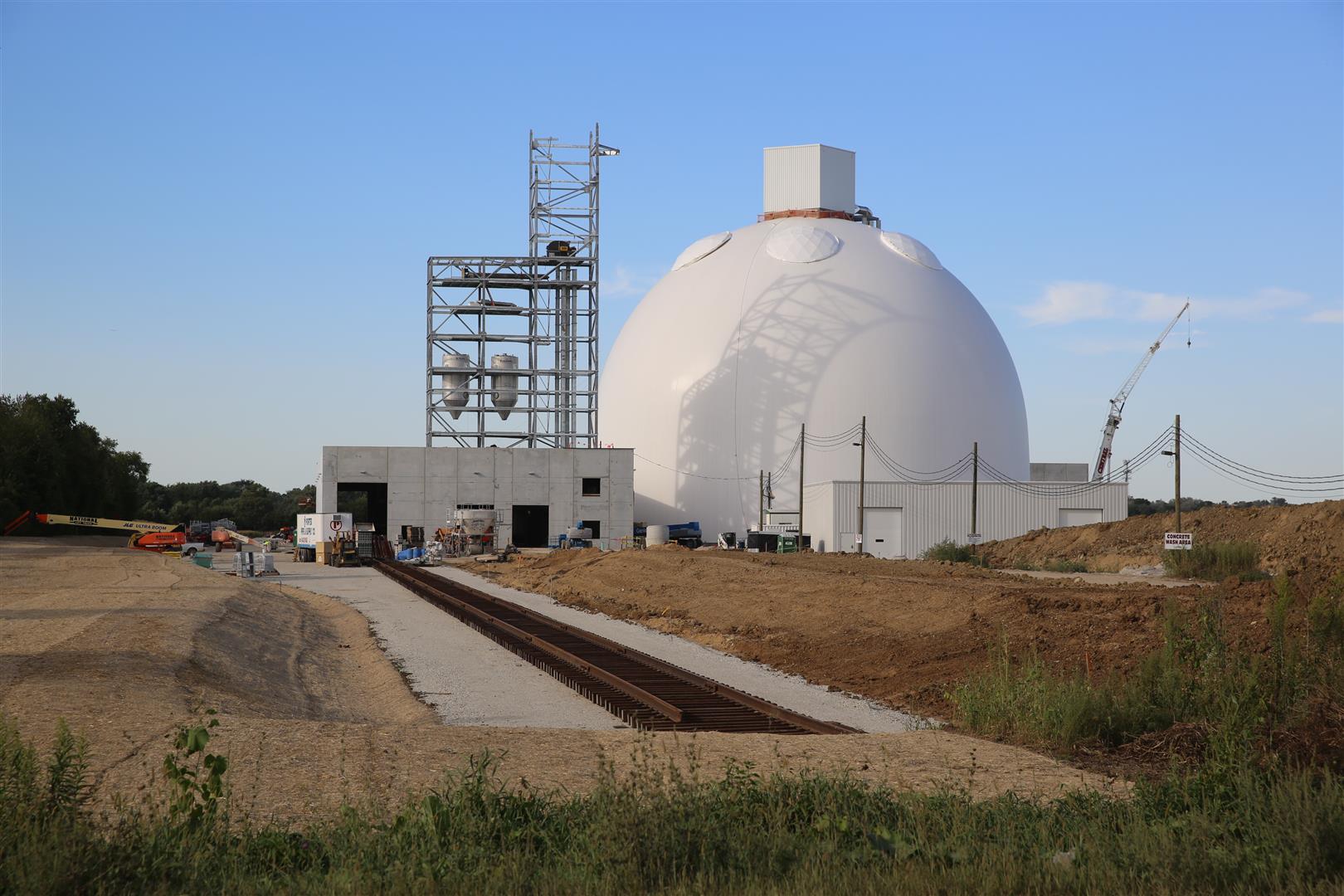 FORT WORTH, TEXAS - BNSF Railway Company (BNSF) today announced customers served by the freight rail provider invested nearly $3.5 billion in 2016. This figure reflects several large investments by customers including the completion of Big River Steel's new $1.3 billion steel mill. These investments are expected to generate more than 3,000 new jobs in local communities. This marks the sixth consecutive year that BNSF customers and local economic development organizations have invested more than $1 billion in a calendar year for new or expanded facilities.

"Our customers' investments are a direct reflection of the effective and efficient transportation solutions our rail network provides to a range of businesses and industries," said Colby Tanner, assistant vice president, Economic Development. "The role of BNSF's economic development team is to help facilitate and expedite the process of establishing rail service and a transportation infrastructure that is attractive to a variety of industries, which then helps drive investments and employment opportunities across the communities we serve."

In 2016, BNSF helped generate new or expanded development in 115 communities across its rail network. These developments supported a wide variety of commodities including agriculture, chemicals, consumer products, ethanol, fertilizer, industrial products and petroleum. Highlights of supply chain solutions BNSF helped its customers achieve in 2016 include:
The world's first Flex Mill™ built by Big River Steel in Osceola, Ark. The Flex Mill™ is the largest economic development project in Arkansas' history. It provides steelmakers the flexibility to produce a wide spectrum of steel products, including advanced automotive steels and electrical steels. The Flex Mill™ is located on 1,300 acres and is expected to have more than 400 workers on-site daily.
A new bulk sugar storage and transfer facility built by United Sugars Corp. in Montgomery, Ill., which opened its doors November of 2016. The new bulk sugar storage facility, located 45 miles west of Chicago, allows United Sugars to more efficiently store its product closer to its large customer base in the Chicago and Great Lakes areas. The 20-acre complex includes a 26,000 square-foot bulk storage dome that stands 134 feet high and 183 feet wide. It has the capacity to store 60,000 metric tons of sugar and will transfer nearly twice that much to customers annually.
For more information on establishing a new or expanded rail-served facility, click here..
About BNSF
BNSF Railway is one of North America's leading freight transportation companies. BNSF operates approximately 32,500 route miles of track in 28 states and also operates in three Canadian provinces. BNSF is one of the top transporters of consumer goods, grain and agricultural products, low-sulfur coal, and industrial goods such as petroleum, chemicals, housing materials, food and beverages. BNSF's shipments help feed, clothe, supply, and power American homes and businesses every day. BNSF and its employees have developed one of the most technologically advanced, and efficient railroads in the industry. We work continuously to improve the value of the safety, service, energy, and environmental benefits we provide to our customers and the communities we serve. You can learn more about BNSF at www.BNSF.com.