BNSF announces 2018 economic development results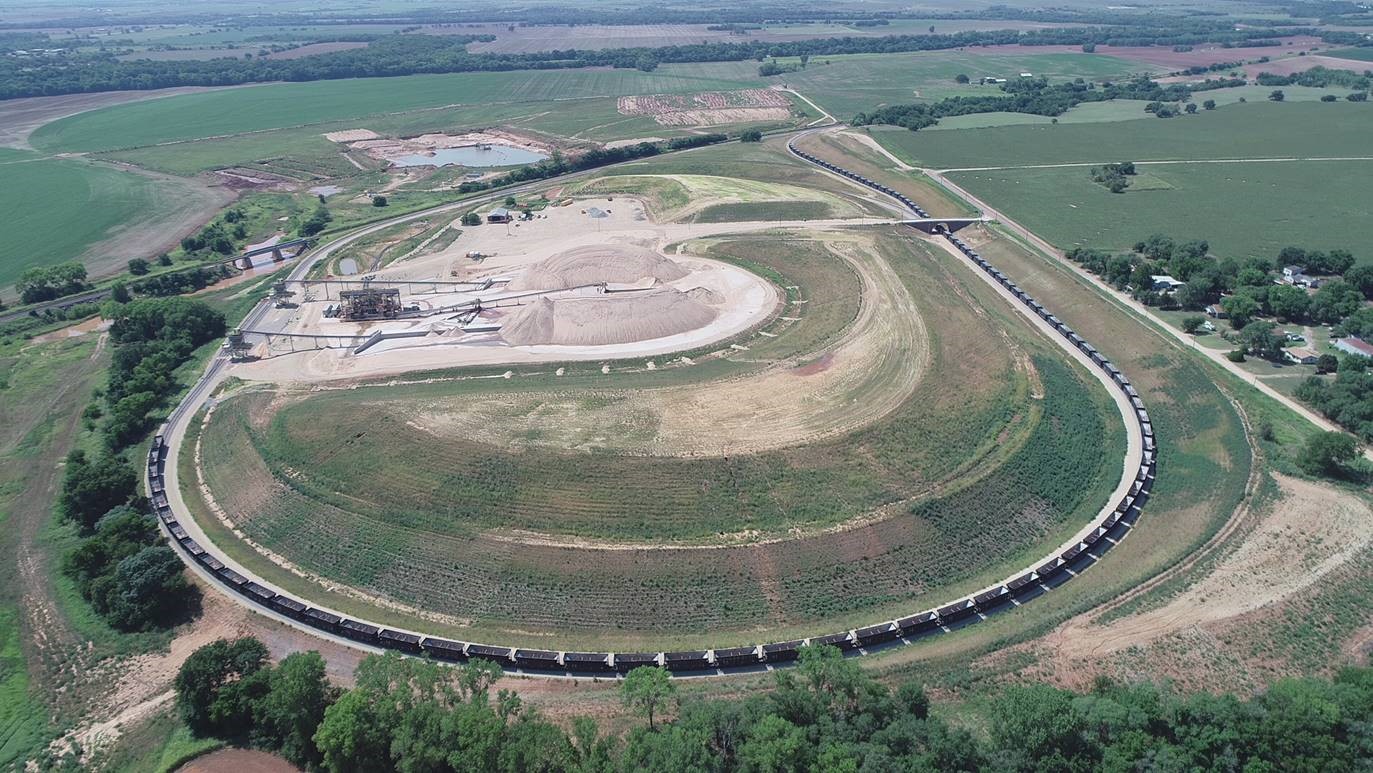 Dolese Bros. Co.'s White Eagle sand facility has a plant production capacity of more than 1,000 tons per hour of concrete sand.
FORT WORTH, Texas, January 31, 2019 – BNSF Railway Company (BNSF) today reported investments from customers served by the freight rail provider in 2018 totaled nearly $3 billion. This figure reflects several large investments by customers including Kubota Tractor Corporation, WinChill, Dolese Bros. Co., and Dakota Plains. These investments are expected to generate approximately 1,400 new jobs in local communities. This marks the eighth consecutive year that BNSF customers and local economic development organizations have invested more than $1 billion in a calendar year for new or expanded facilities.
"Customer investments of this scale emphasize how our rail network can be an integral part of a creative transportation solution for a wide variety of businesses and industries," said Colby Tanner, assistant vice president, economic development. "BNSF works tirelessly to help make locating on or near rail a quick and painless process."
In 2018, new developments supported a wide variety of commodities including agriculture, consumer products, frozen meat, sand, aggregates and paper in more than 100 communities across the BNSF network. Highlights of supply chain solutions BNSF helped its customers achieve in 2018 include:
Kubota Tractor Corporation – Expanding its Logistics Park Kansas City facility, Kubota increased the number of employees at the facility by more than 150 and invested about $87 million to add a million square feet to the existing distribution center.
Dakota Plains – Located in Napa Junction, South Dakota, the new corn shuttle facility created eight new jobs in 2018 and accounts for $40 million in capital investment. Expansion discussions are already underway.
WinChill – The 326,000-square-foot cold storage facility located at Sioux Falls Foundation Park – a BNSF Certified Site located in Sioux Falls, South Dakota – brought 105 new jobs to Sioux Falls and a $67 million investment.
Dolese Bros. Co. – With an investment of $35 million, the White Eagle sand facility can produce more than 1,000 tons of concrete sand per hour and can load rail cars at more than 3,000 tons per hour. With a loop track capacity for 123 cars, the facility can currently load a 93-car unit train in under four hours.
For more information on establishing a new or expanded rail-served facility, visit www.bnsf.com/rail-development.
About BNSF
BNSF Railway is one of North America's leading freight transportation companies. BNSF operates approximately 32,500 route miles of track in 28 states and also operates in three Canadian provinces. BNSF is one of the top transporters of consumer goods, grain and agricultural products, low-sulfur coal, and industrial goods such as petroleum, chemicals, housing materials, food and beverages. BNSF's shipments help feed, clothe, supply, and power American homes and businesses every day. BNSF and its employees have developed one of the most technologically advanced, and efficient railroads in the industry. We work continuously to improve the value of the safety, service, energy, and environmental benefits we provide to our customers and the communities we serve.