BNSF earns President's Award from Toyota Logistics Services for fifth consecutive year
FORT WORTH, Texas, April 24, 2019 – BNSF Railway Company (BNSF) was recently named the 2018 recipient of the President's Award for Rail Logistics Excellence by Toyota Logistics Services for the fifth year in a row. The President's Award is Toyota's highest supplier honor given to service partners who demonstrate combined excellence in quality, customer service, kaizen (continuous improvement), and on-time performance.
"Our goal is always the safe and reliable transportation of freight, including finished vehicles. Earning this recognition from Toyota for the fifth consecutive year shows our dedication to move our automotive customers' products efficiently and without damage," said Dave Fleenor, BNSF assistant vice president of automotive marketing.
In 2018, BNSF handled more than 560,000 Toyota and Lexus vehicles throughout the United States and Canada. BNSF also received Toyota Logistics Services' Logistics Excellence Awards for kaizen and for customer service.
"Receiving the President's Award highlights our commitment to providing best-in-class service and the most dependable automotive supply chain possible," Fleenor added.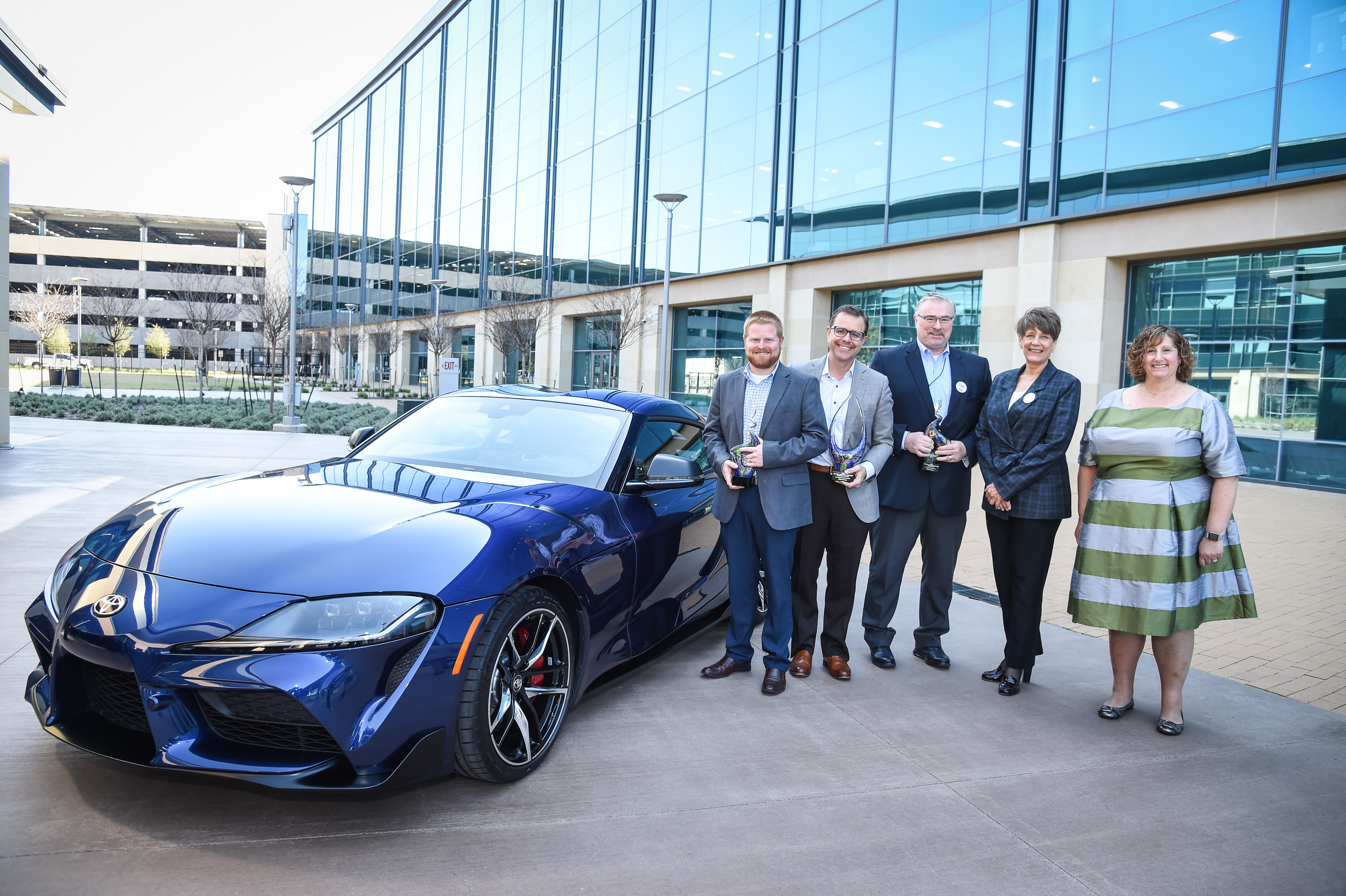 About BNSF
BNSF Railway is one of North America's leading freight transportation companies. BNSF operates approximately 32,500 route miles of track in 28 states and also operates in three Canadian provinces. BNSF is one of the top transporters of consumer goods, grain and agricultural products, low-sulfur coal, and industrial goods such as petroleum, chemicals, housing materials, food and beverages. BNSF's shipments help feed, clothe, supply, and power American homes and businesses every day. BNSF and its employees have developed one of the most technologically advanced, and efficient railroads in the industry. We work continuously to improve the value of the safety, service, energy, and environmental benefits we provide to our customers and the communities we serve.