BNSF observes Rail Safety Week and Operation Clear Track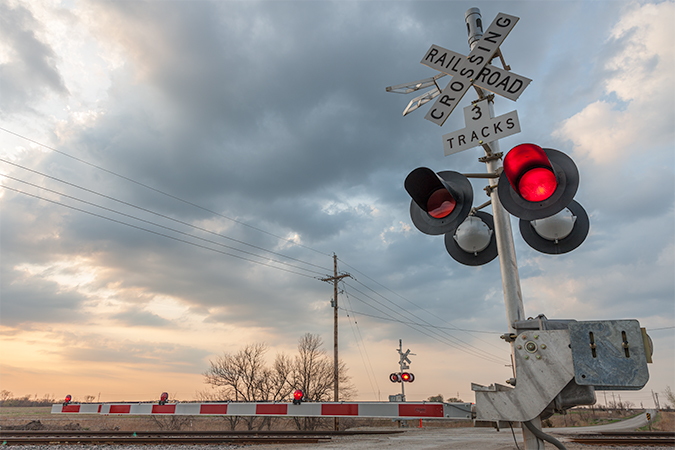 FORT WORTH, Texas, Sept. 18, 2020 - BNSF Railway Company (BNSF) will partner with Operation Lifesaver, Inc. (OLI), the U.S. Department of Transportation, law enforcement and other organizations to observe Rail Safety Week as well as Operation Clear Track from Monday, Sept. 21 through Sunday, Sept. 27. The goal of Rail Safety Week is to raise awareness of the need for rail safety education and empower the general public to keep themselves safe near highway-rail grade crossings and railroad right-of-ways. This year Rail Safety Week will be observed in the U.S., Canada and Mexico.
Operation Clear Track is a safety initiative involving more than 500 local, state, federal and railroad police organizations stationed at grade crossings across the country to distribute rail safety materials. For 2020, Operation Clear Track will be conducted as a virtual event, as opposed to in-person.
At BNSF, nothing is more important than safety. It is paramount to educate the public about rail safety in order to keep pedestrians and motorists safe while using designated rail crossings and to not illegally trespass on railroad right-of-way, consequently putting themselves in danger of injury or worse.
The simple tips below can ensure that community members stay safe when they are near railroad tracks:
Always expect a train; freight trains don't follow published schedules
A typical freight train can take more than a mile to stop
The train you see is likely closer and faster-moving than you think
The only safe place to cross the tracks is at a designated crossing
Being on railroad tracks and property is not only dangerous - it is illegal
As a part of our efforts, BNSF will be publishing a series of social media posts during Rail Safety Week to educate the public.
About OLI
OLI is a non-profit organization and nationally-recognized leader of rail safety education. Since 1972, Operation Lifesaver, Inc. remains committed to preventing collisions, injuries and fatalities on and around railroad tracks and highway-rail grade crossings, with the support of public education programs in states across the U.S. You can learn more about OLI at www.OLI.org.
About BNSF
BNSF Railway is one of North America's leading freight transportation companies. BNSF operates approximately 32,500 route miles of track in 28 states and also operates in three Canadian provinces. BNSF is one of the top transporters of consumer goods, grain and agricultural products, low-sulfur coal, and industrial goods such as petroleum, chemicals, housing materials, food and beverages. BNSF's shipments help feed, clothe, supply, and power American homes and businesses every day. BNSF and its employees have developed one of the most technologically advanced, and efficient railroads in the industry. We work continuously to improve the value of the safety, service, energy, and environmental benefits we provide to our customers and the communities we serve. You can learn more about BNSF at www.BNSF.com.