Katie Farmer Named President and CEO of BNSF
FORT WORTH, Texas, Sept. 14, 2020 – BNSF today announced that Executive Vice President Operations, Kathryn M. Farmer, will become President and Chief Executive Officer on Jan. 1, 2021. She will continue her role on and assume leadership of BNSF's Board of Directors. Carl R. Ice, current President and Chief Executive Officer, will retire at the end of 2020 and remain on BNSF's Board of Directors as well.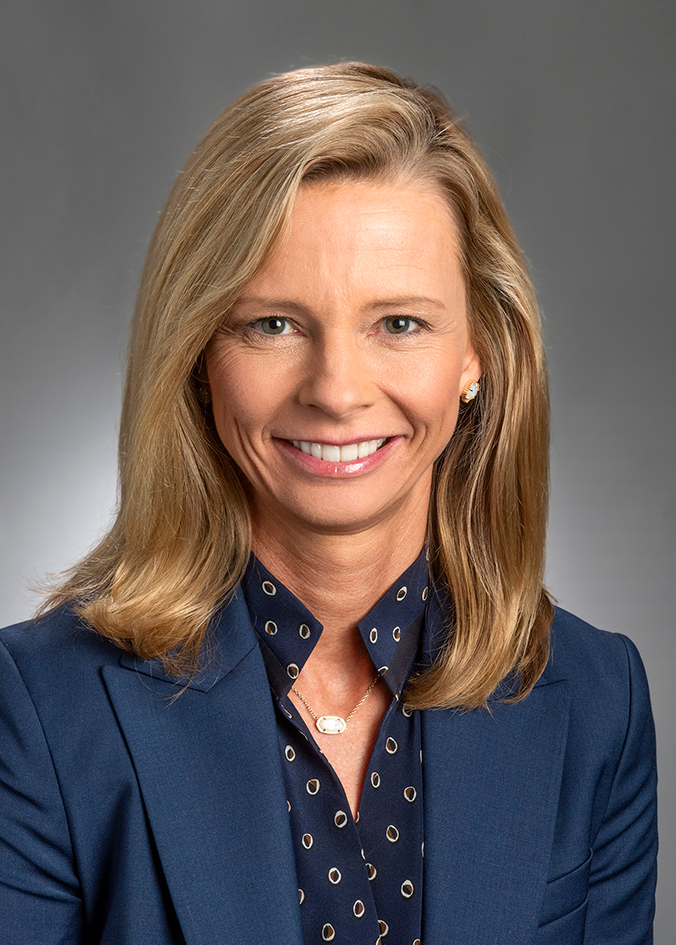 Farmer has been with BNSF for 28 years, most recently serving as Executive Vice President, Operations since September 2018. In 1992, Farmer joined Burlington Northern as a management trainee and has held leadership positions in every major function of the company including operations, marketing and finance. Prior to her operations role, Farmer led BNSF's largest business unit as Group Vice President, Consumer Products.
Ice has been with BNSF for 42 years. In 1995, he led a team that orchestrated the merger and subsequent integration of Burlington Northern Railroad and Santa Fe Railway. Since then, he has helped lead the company and culture into what has become the largest Class I railroad in North America. Ice has been integral to the development of the company's operating and marketing plans.
"I want to thank all of the men and women of BNSF. I am proud of having worked with you and all of things that we have accomplished together. One of the most important roles of a CEO is to ensure a strong succession plan is in place," said Ice. "Katie and I have been working toward this plan for a long time. Katie has held many different roles at BNSF with an ever-increasing impact with each new role as she has built trust and confidence throughout BNSF. I am pleased for Katie and the organization knowing BNSF's future is in good hands. Katie is a shining example of BNSF's leadership model and BNSF will continue to build upon its legacy."
As a long-time member of BNSF's leadership team, Farmer said, "I am humbled and honored to be asked to lead this incredible company and its dedicated employees—men and women that I have worked alongside for almost 30 years. We are well-positioned in our approach to safety and meeting our customers' expectations while having the necessary capacity to grow with our customers. BNSF has long been a cost leader and we will ensure that continues into the future. I look forward to continuing BNSF's success."
"Carl has had a huge impact on this company and this industry having served on BNSF's leadership team for the entire 25 years of the company's existence. I have great respect for him and he leaves BNSF well-prepared for the next 25 years," said Greg Abel, Vice Chairman, Non-Insurance Operations, Berkshire Hathaway. "Katie has had a long career with multiple roles at BNSF which fits well with our efforts to develop our people. Katie's proven leadership and passion and commitment make her perfect for the role. We're thrilled that Katie is taking over the role and have the utmost confidence in both her and BNSF's future success."
Berkshire Hathaway Chairman and CEO Warren Buffett said, "BNSF is an iconic company and this is a historic day. Carl has been critical to BNSF's success for a very long time. I thank him for his leadership and his accomplishments. We look forward to Katie's leadership and more success. She possesses all of the qualities that make us excited about the future."
About BNSF
BNSF is one of North America's leading freight transportation companies. BNSF operates approximately 32,500 route miles of track in 28 states and also operates in three Canadian provinces. BNSF is one of the top transporters of consumer goods, grain and agricultural products, low-sulfur coal, and industrial goods such as petroleum, chemicals, housing materials, food and beverages. BNSF's shipments help feed, clothe, supply, and power American homes and businesses every day. BNSF and its employees have developed one of the most technologically advanced, and efficient railroads in the industry. We work continuously to improve the value of the safety, service, energy, and environmental benefits we provide to our customers and the communities we serve. You can learn more about BNSF at www.BNSF.com.